Holiday and seasonal sales events draw consumers to shop and lift businesses' traffic throughout the year. During the summer shopping season, Prime Day is the big event. What email marketing strategies do brands use to compete (or cooperate) with Amazon during prime shopping time? Get all the juicy details right here.
They say that when Jeff Bezos first launched Amazon as an online bookstore, he already had much bigger plans. You know, like world domination and stuff.
It wasn't long before his plans began to manifest. Amazon became the apex predator. The category killer of category killers. I mean, who would have thought that Walmart would someday be the underdog?
Sometimes life gives us lemons, right?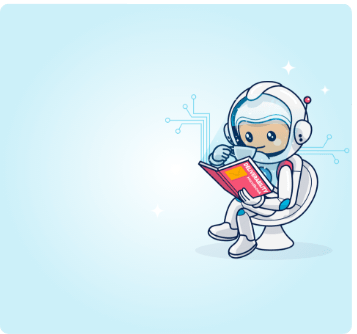 The complete
deliverability
handbook
Read the most significant, most organized volume of information written about email deliverability.
Amazon's market dominance challenges B2C and B2B retailers and vendors supplying shoppers with everything from fresh groceries and fast fashion to office supplies and industrial machines.
When Amazon moves, consumer expectations move with it.
Other retailers have to go along with the mega-marketplace's initiatives or find ways to make it up to their customers if they don't.
If you can't offer two-day shipping, you'd better be able to offer an amazingly low price or awesome customizations that justify the wait.
And if you can't beat Amazon's selection, then you'll need to deliver unbeatable customer service.
When Amazon launches a sales event, its sellers and competitors have to decide whether to go along or cede their share of wallet–at least temporarily.
🍋 Lemons! 🍋
Prime Day is a prime example of what I'm talking about.
Beginning as a one-day event in 2015, Amazon's campaign to boost summer sales has become an international retail sales event.
How are businesses competing with Amazon and one another during this seasonal sales extravaganza make lemonade?
Get your pitcher and ice ready!
We studied the results from Prime Day 2023 and this year's prime time email campaigns to extract the recipe for success just for you.
Prime Day-inspired email marketing strategies to beat the competition during seasonal sales events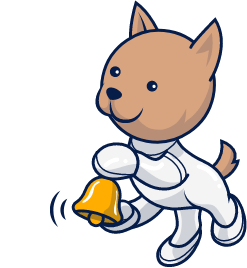 Stay on top of everything that matters in email marketing
Stay on top of everything that matters in email marketing
Unlike some publishers that make you read the whole story behind the recipe first, I'm going to skip right to the instructions so you can start mixing up your next campaign without delay.
It's always seasonal sales time somewhere. 🍹
Use these methods to sweeten your profits during the next Amazon Prime sales event and other sales and seasonal events too.
🍋🥤Earn interest in the inbox with prime-themed words and phrases in your subject lines and preview text.
Unlike other sales, Prime Day has kept its cachet as being a time to get exclusive, good deals. According to Morning Consult, only Black Friday is more respected as the real deal.
During Prime events, use a variation of the phrase "prime days" such as "prime time" or "primed" in your subject line or preview text to catch subscribers' eyes as they scan their inboxes.
People with Prime Day already on their minds are primed to see related words and phrases. This tactic works for other seasons and events, too.
Reference special occasions or a trending topic in your inbox copy to benefit from its top of mind status.
🍋🥤 Follow email subject line best practices and test your inbox display across different devices and environments.
Seasonal sales bring with them fierce email campaign competition. Don't waste your inbox real estate. Follow subject line best practices and double-check your work before you schedule your messages to send.
Be mindful of the character counts for mobile and desktop inbox displays and put your most important content at the front of the (subject) line.
Use emojis to attract attention but don't overdo it and don't replace key content with emojis. You want everyone to get your message–including people using screen readers. Analyze your historical data to determine how your audience and specific segments respond to emojis.
Maintain a consistent theme from the start of your email to its finish by matching your subject line to your special sales event CTAs.
🍋🥤 Recognize the significance of major sales events like Prime Day by being a little extra with your email's copy and design.
The Email Marketing Activity Book for Kids
Enjoy engaging brain teasers, colorful illustrations, and playful games with your loved ones.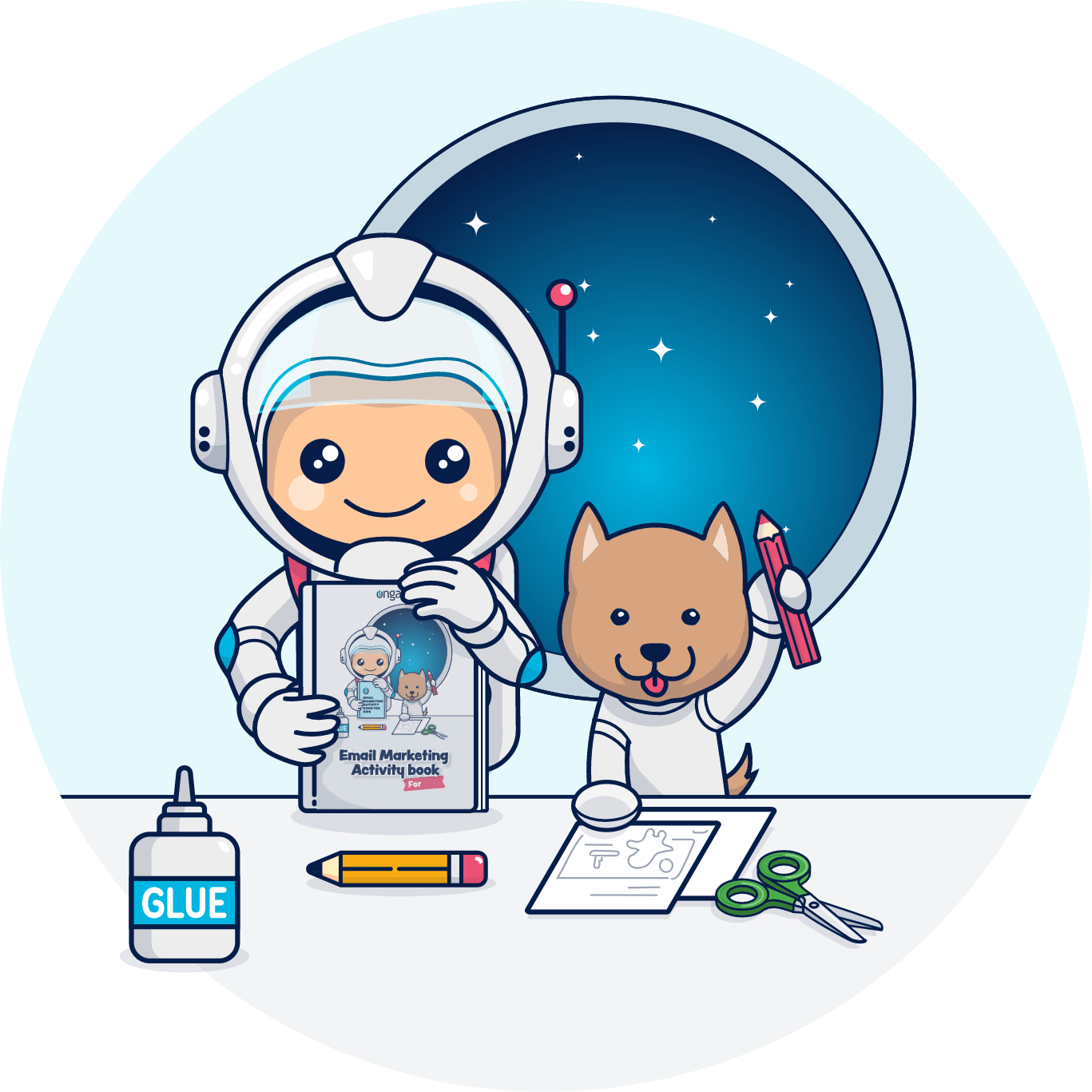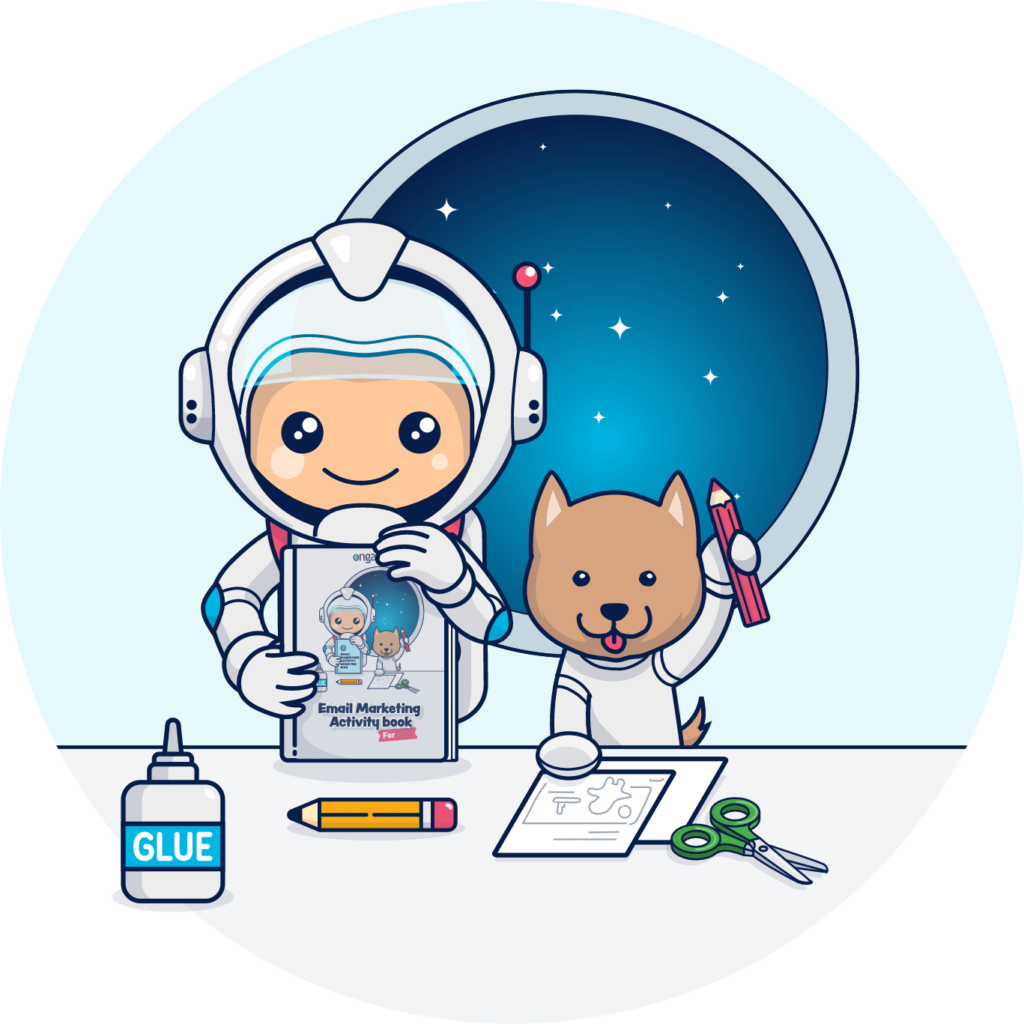 If you're going to take on the competition in the inbox during a major retail sales event or seasonal campaign period bring your A-game.
Build your subscribers' excitement and interest with animated GIFs, interactive elements and extra attention to the details in your email's copy and design.
Use our email marketing content checklist to review your standard email templates.
Is it time for a refresh? Are your links all functioning and up-to-date?
Should you do something intentionally out of character to make your audience pause and consider your message?
In the weeks leading up to the next big sales event, test some extra tactics with small segments of your audience to see if there are some big wins you're missing out on.
🍋🥤 Keep the flow smooth and frictionless from email to checkout.
The ultimate goal of your promotional email campaigns is to convert subscribers to shoppers and shoppers to purchasers.
A lot can go wrong on the way to checkout–don't let that happen!
According to the ecommerce UX experts at Baymard, 69% of consumers abandoned their purchase after adding items to their cart.
Examine the entire journey from the email open to 'thank you for your purchase' page for flaws before you launch your sales campaigns.
Ensure that CTAs and other links take subscribers to the expected next step in their journey. Develop sale-specific landing pages or link to the product page for the products featured in your email message.
Also, add links to images in your emails. I don't know about you, but I really hate it when I click on a product picture or logo banner in an email and it just leads me to the picture or logo image. 😡Automated link-checking tools can help you streamline this process.
And just in case something still goes wrong, make sure your abandoned cart and checkout recovery flows are in top shape too!
🍋🥤 Encourage engagement and gain valuable feedback with interactive elements and cross-channel communications.
I know you know that today's consumers want to be treated as individuals and feel that businesses listen to them.
Don't forget this during the rush to prepare and manage seasonal sales campaigns.
Mix up your promotional content with interactive elements that entertain and assist your subscribers and solicit their feedback.
Make the conversation two-way and multi-channels by seeking user generated content or inviting your subscribers to join your community on social media.
Extend your channel reach by encouraging subscribers to sign up to receive text alerts for flash sales to rival Prime Day's lightning deals.
🍋🥤 Win early shoppers' attention with a pre-event sale campaign to steal the lead from the competition.
Retailers have used Christmas in July sales as an excuse to lift the summer shopping doldrums well before there was an Amazon marketplace or Prime Day events.
Mentioning Christmas during the summer months can nudge your audience to think about their holiday shopping plans. These holiday preview sales also enable brands to get a jump on Amazon's Prime Day sales event which traditionally occurs each July.
Whether you call your event "Christmas in July," "Pre-Black Friday," "Holiday Preview," or "Prime Time," the strategy is to siphon off consumers' anticipatory shopping energy before the prime event.
In other words, be the early bird. 🐥
How early do you need to launch your sales event campaigns to catch consumers' dollars?
Every year, and every sales season, marketers have to wrestle with the difficult decision of when to launch their campaigns.
Last year as economic conditions hinted at limiting consumer spending and supply chain issues meant waiting too late to launch could yield poor customer experiences we saw a distinct shift in holiday email campaign timings.
Brick and mortar retailers and online sellers in multiple verticals decided that Black Friday would come early, and it did.
Very early.
BlackFriday.com reported that pre-Black Friday sales began as early as October 9 in 2022.
Best Buy followed with a 48-hour flash sale on October 11 and 12. By the first week of November, this formerly post-Thanksgiving event was in full swing online and off.
This year, the constraints of time and social convention have been wholly abandoned.
Early or "pre-" Black Friday sales are happening in July, and Halloween 🎃 promotions started hitting inboxes in August.
So… 🌹💝Happy Valentine's Day, I guess?
🍋🥤 Grab a lift from Amazon's high-powered, multi-channel Prime Day promotional programs with go-along campaigns.
Catching the slipstream from the promotional campaigns launched by Amazon and its sellers is an efficient use of your resources.
Let Amazon foot the bill while you gain the benefits.
If your brand sells products on Amazon, going along for the ride is an easy decision. A few of the emails that arrived in our inboxes this season employed an Amazon-standard promotional email template to draw traffic to their marketplace stores.
But retailers and non-retail brands hosting their own sales events before, during or after Prime Day took advantage of their subscribers' interest in the event as well.
🍋🥤 Dare to show off how your brand is different and offer subscribers something Amazon can't.
Your brand doesn't have to be anti-Amazon to be different. If what you sell can't be bought on Amazon, tell your subscribers about it!
Tell them about the tangibles and intangibles that set your shop apart.
Use your sales event email campaigns to
Highlight exclusive products or services such as personal shoppers or custom gift wrapping,
Explain how your merchandise is produced or sources,
Present one-of-a-kind bundles and subscription offers,
Introduce the people behind your brand.
🍋🥤 Offer conscious consumers an anti-Prime alternative sale.
Not everyone wants to shop with Amazon but that doesn't mean they don't enjoy getting a deal.
Many of the brands sending email campaigns to get a jump on Prime Day 2023 or ride the event's promotional slipstream positioned themselves as an alternative path to savings.
Some went further and took a distinctly anti-Amazon tone to appeal to their ideal customers.
Purpose-driven or values-based brands like the ones we highlighted in our recent article about reaching conscious consumers were most likely to encourage their subscribers to join the resistance and enjoy summer event savings without purchasing from Amazon.
If your business appeals to one or more conscious consumer segments, Prime Day and similar big events are an opportunity to encourage your audience to vote with their dollars and feel good about their purchase decisions.
🍋🥤 Show appreciation and what's in it for them with email campaigns promoting your VIP and loyalty programs.
Points for purchases and membership perks such as free shipping or returns, can sway hesitant shoppers to buy from your brand instead of someone else. Especially if they are emotionally loyal to your brand.
Conversely, if you don't show your appreciation and offer something to counter Prime Day discounts, another brand may tempt your customers away.
Add a rewards reference to your subject line to emphasize this added value during major sales seasons and include links to your program inside your email's message.
Mentioning rewards and loyalty programs in every email is standard practice for some businesses. These programs add value to your offers and help strengthen customer relationships.
Should you still leverage loyalty if you've not formed a special bond with your subscribers yet?
Transactional loyalty built around discounts and points won't convey the same value to your brand as emotional loyalty based on shared purpose or community, but it still adds something.
Price conscious customers will look at the total value of choosing one vendor over another when shopping for items on their wish lists. The store they ultimately choose may depend on which one offers the perk they value most.
Plus, helping your customers save money during difficult economic times can build emotional loyalty, a survey by Capgemini found.
🍋🥤 Lean into the FOMO feel and motivate consumers to act now with last chance emails.
Email design teams employed countdown timers, dire warnings and other urgency-inducing measures to convince consumers that they really would miss out if they didn't "shop now" during 2023's premiere summer sales event.
Last calls and "we really mean it this time," last calls were popular during this seasonal sales event. Back in stock, new arrivals and almost gone messages were also among the inbox appeals the Ongage Team spotted from brands promoting sales in July.
I'm not gonna lie. Instilling urgency and deciding when to press the FOMO button may be difficult during the upcoming holiday shopping season. I mean, do you say "last chance" before Thanksgiving or wait until December to put on the pressure?
We'll be watching the reports (and our inboxes) to see how things play out in Q4.
🍋🥤 Reassure subscribers they won't be missing anything by choosing to purchase from your store rather than a major marketplace.
Free shipping plus flexible payment and return options give Amazon and its sellers an edge with Prime members.
But you can get an edge by making sure your subscribers know you offer these benefits, too.
Add your best features to your email templates in a bottom panel or in the footer.
Provide brief descriptions (or at least a cute icon) and links to your return policies. Explain your various shipping and delivery choices–including any buy online, pick up in store or curbside pickup options. Present your subscribers with your full range of payment choices such as digital wallets and buy now, pay later financing.
Adding links to these features and your FAQ page in your emails enables you to passively overcome potential objections. But you can also create email campaigns to specifically promote your best features.
Be sure to distinguish between member-only or free-for-all benefits (and tell subscribers how they can get those member-only perks).
🍋🥤 Scoop up procrastinators and shoppers who missed out on Prime Day deals with post-event offers
Prime Day was designed to spur fast, some might even say impulse, purchases. Consumers have two days to act and throughout that period there are "lightening" or flash sales that require near-immediate decisions.
That's not an ideal situation for every type of consumer.
Your subscription list likely includes a variety of buyer personas, including people who like to act fast and people who can't or won't.
🙋 Some want to be first in line. They'll actively seek deals and respond quickly to the latest offers.
💁 Others wait to see if something better comes along.
🤦 Classic procrastinators have the best of intentions but just put off taking action until it's too late.
There's plenty of potential to win sales from procrastinators who may have missed the date or people who weren't checking who didn't want to keep checking for discounts or sign up for lightning deal notifications.
Some of your subscribers may have wanted to purchase items during the Prime Day event but need to spread their spending across multiple weeks–not just two days!
Knock, knock?
Did you hear that?
It's Opportunity!
An opportunity to mix up a fresh batch of lemonade.
Send an email campaign giving those who missed out on the savings a do-over.
🍋🥤 Build event-specific, behavior target flows to deliver personalized experiences at scale during big sales.
Wondering if your Prime Day campaigns should be drips, triggered flows, newsletters or email blasts?
The bulk of your seasonal sales promotions will probably be mass emails or content included in your newsletters.
Email newsletters are pre scheduled and arrive at a steady frequency. Since businesses know when major sales events are occurring throughout the year, it's pretty easy to add these topics to your newsletters for delivery at the right time.
Some last-minute editing to add fresh content and including dynamic blocks that highlight your latest offers or add personalized recommendations enables you to streamline production while still delivering highly relevant messages.
Alternatively, you might decide that the popularity of Prime Day and other seasonal sales events justifies an extra blast send that focuses solely on the sales. If you create an entire series of emails surrounding the event sequenced to arrive in a specific order and at designated times, then you're into drip territory.
Email blasts can be customized with dynamic blocks and fields just like your newsletters. You can also customize their delivery times using segmented, attribute-based, or individually personalized send time optimization.
Schedule the entire blast for the desired date then add automated modifiers. Use these modifiers to send the messages at local times using location data or choose to delay sending for specific segments.
Personalized send-time automation tools can hold a blast email until an individual recipient signals inbox activity, then releases it for delivery.
Another way to customize when and what your subscribers receive during your special sales event campaigns is to combine a standard flow with branching logic based on behavioral triggers.
For example, you could create a branched flow that switches subscribers to different series depending on whether they engaged with your first sales event email, clicked-through or click-through and converted.
Personalizing your marketing emails shouldn't be an objective but a means to achieving the objectives of
Showing your subscribers that you know and understand them, and
Removing friction from their path to purchase (and post-purchase satisfaction).
Think about what makes sense to recipients.
Do I need a second email telling me about a sale if I've already visited your site in response to the first message?
Maybe what I need is additional reasons to convert.
🍋🥤 Be prepared to keep your promises and build lasting customer relationships to gain the maximum benefit from each sales event transaction.
Winning traffic and conversions during a large sales event is great. But it often comes at the cost of trimmed margins. You can make the most of this sacrifice by converting sales purchasers into repeat customers.
Keep your event customers coming back to you instead of shopping around by delivering exceptional customer experiences.
✔ Start by making sure your order and fulfillment infrastructure is prepared for high sales volumes. Of course, check your inventory levels as well. Be proactive about informing subscribers about low inventory levels and win extra sales by sending back-in-stock notices when fresh supplies arrive.
✔ Ramp up your customer service during seasonal sales events such as Prime Day and Black Friday sales. Offer self-service answer portals to reduce the load on your staff but be prepared to handle inquiries across all your customer contact channels.
According to a CX report by Genesys, 72% of consumers use email and 68% called contact centers for customer service interactions in 2022.
✔ Go the extra mile in the last mile by offering shipping updates and delivery time choices plus surprise and delight packaging that makes unboxing a shareable moment.
✔ Use after-sale email campaigns to gain feedback and ask subscribers to share those unboxing moments with you on social media.
These post-purchase emails are also a great opportunity to provide product use suggestions that ensure your customers get the full benefit of their purchase (and want to order more) or to invite them to join your loyalty program.
Win customers during seasonal sales events and all year round
After you've won new customers with these seasonal sales strategies, discover how to keep them coming back all year round with the tips in our guide to reducing customer attrition.
Remember, there's always money in the lemonade stand!