Looking for an upgrade to your email marketing tools in 2021? You're in the right place! This post gets updated every quarter, so bookmark it to have the latest innovations, integrations, and tools that work in sync. Destiny is yours!
Managing large-scale email marketing campaigns can be complicated. Fortunately, every new year brings us new solutions that make that task easier. The right set of tools should allow you to:
Collect and analyze data with more accuracy.
Take action in real-time.
Come up with amazing, creative ideas.
And much more.
With these tools in hand, you can build legendary email campaigns. But alas, the search for the perfect tool is as old as humanity, and heroes like you, are always searching for an upgrade.
In ancient myths, heroes were granted amazing tools to do what seems like impossible tasks, and they always got the job done.
Sure, the tools they had were blessed with godly might (which helps), and the things they did were pretty amazing.
But, we marketers do amazing things as well.
We use the tools we have to create something out of nothing, and it sells!
That, in my book, is the stuff of legends.
Your path to becoming an email marketing legend depends on using just the right tools at just the right time.
Like Perseus, who vanquished unbeatable foes like the Kraken, with another unbeatable foe's head–Medusa (Don't judge. He was doing it for his mom at first, and after that, for love), you need to use the right tools at the right time.
And he had one amazing stack.
Athena–who didn't like Medusa at all–gave him a cool shield and sent him to a guy who hooked him up with a Gorgon-proof knapsack. Zeus chipped in with a shiny sword. Hades gave him an awesome helm of darkness. He got some sweet winged sandals, too.
When he entered Medusa's lair, these tools helped him defeat her without being turned to stone–Medusa's trademark move. Perseus' success ultimately hinged on using each of these tools at just the right time to defeat Medusa.
Now it's time to carve your own story and land Olympian level results. Brace your index finger for continued scrolling, your quest to conquer email inboxes continues!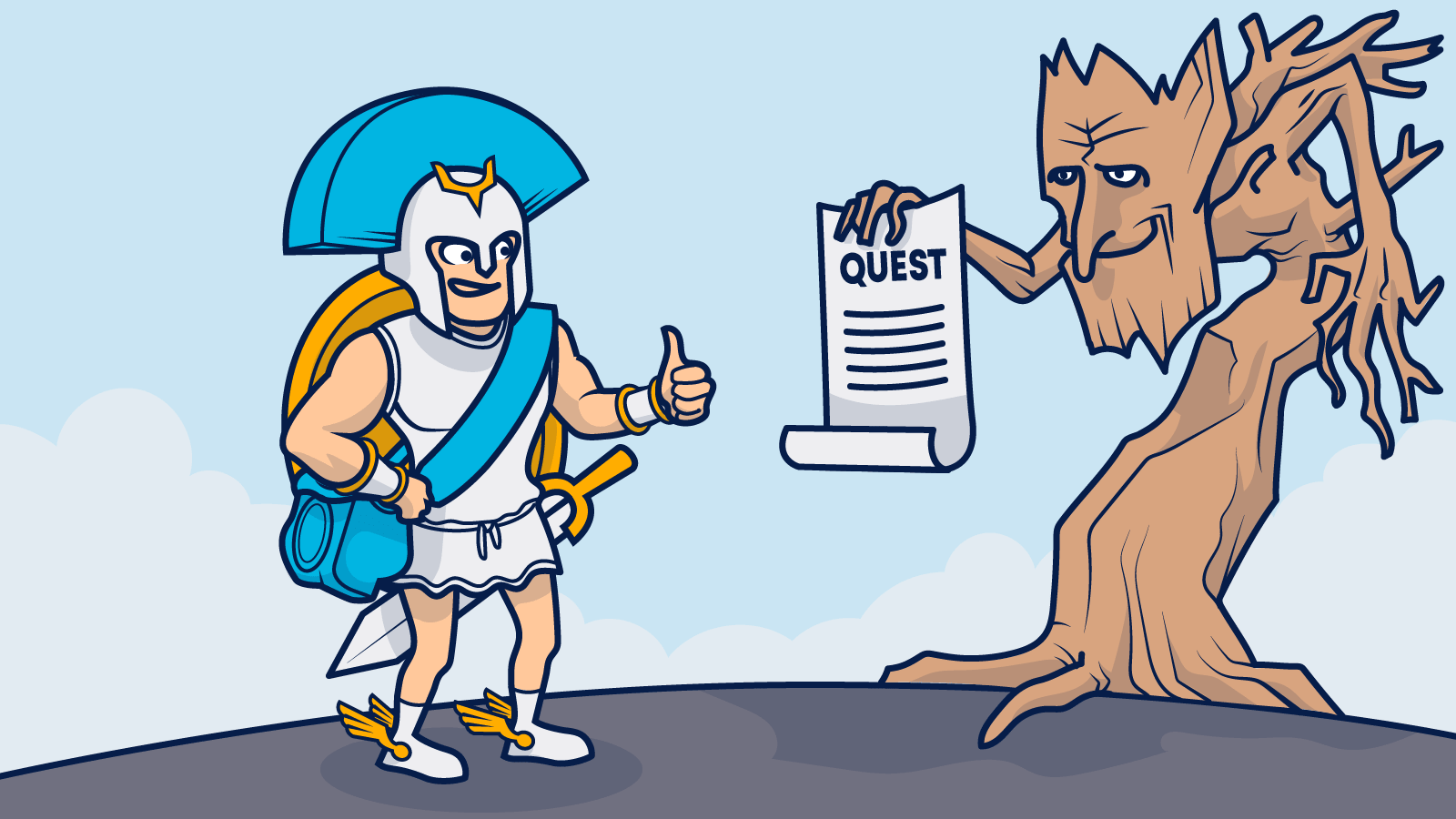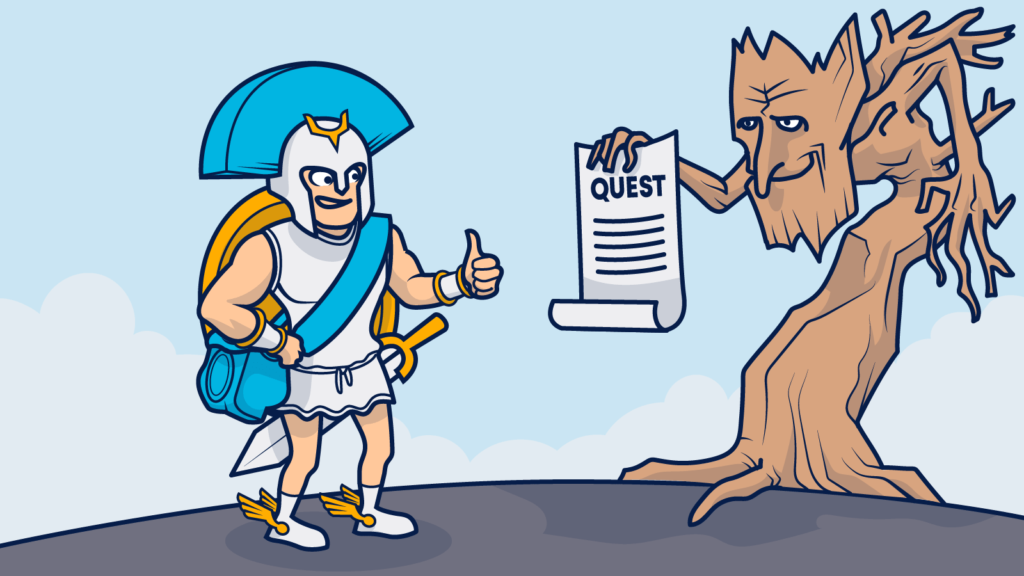 When you create a list of `best of', you have to start from the ground up, and in email marketing, it means SMTP relays and MTAs. If you already have one, you can jump right into phase two.
Phase 1: A system for sending your emails
The emails you create aren't just going to send themselves. Your tech stack must include at least one system for sending your emails from you to your recipients.
First, you need to choose an email marketing service that will transmit and receive emails.
You can opt for simple mail transfer protocol (SMTP) relays. These might provide supplemental services such as segmentation or analytics, but they're mostly basic. SMTP relays are for sending.
Or, you can go for on-premise mail transfer agents (MTAs). This will allow you to control every step of your sending but requires technical know-how and development.
When selecting your email sending vendor, look for one that can handle your business's email volume. Not every vendor can efficiently support distributing millions of emails across multiple segments every week.
In addition, keep your costs in mind. High-service ESPs may come with a high price per unit that will erode your ROI.
SMTPs or MTAs can be more cost-effective. But, these systems leave it to you to extract and analyze your email performance data.
But there's a solution for that.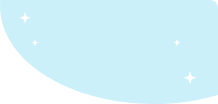 Stay on top of everything that matters in email marketing
Stay on top of everything that matters in email marketing
By signing up for our newsletter, you're agreeing to the terms and privacy policy
located at the
bottom of this page
.
Phase 2: A base of operations to manage all your email marketing tools and your email campaigns
One of the reasons Perseus was able to succeed on his quest when others had failed was because he paid close attention to every detail.
During his campaign to defeat Medusa, he listened to the advice he received, observed Medusa and her sisters' behavior, and used all the information he had to make his decisions.
That's exactly what you need to do when you launch email campaigns, pay attention to every detail.
What's the right tool for the job? Your email campaign management platform. This is your base of operations, your research lab, and ultimately, your rosetta stone.
An effective campaign management platform allows you to:
See all your campaigns and manage them through a single user interface.
Create and assess the performance of various audience segments.
Develop campaigns using dynamic content, including attribute or event triggers.
Schedule, launch and automate campaigns.
Sync data with your CRM, CDP, Data warehouse, and other applications.
Build and share powerful, actionable analysis and reports.
Control cost and deliverability in various ways.
In addition to legendary capabilities, we need to remember that no one makes it on their own.
Your campaign base should be built for collaboration. It should let you add multiple team members, set different authorization levels, and keep track of changes with a built-in audit trail.
Ongage is an email marketing platform built for effective email campaign management, multiple integrations, and scaling. The easy-to-use dashboard gives you and your team a panoramic view of your email marketing campaigns along with the data, modules, and functions you need to optimize each one.
You can segment to the micro-level, hyper-personalize your campaigns, and automate journeys with ease.
Phase 3: Email subscription tools
You probably already have a few ways to collect emails such as sign-up forms on your blog, invitations on your social media page, or opt-in forms at checkout. But is there more you could do to reach and engage with people who are a perfect match for your brand? Here are some tools that can give your lead generation efforts a boost.
Forms and popups
Poptin can help you optimize and expand your current lead generation strategies. It's great for increasing conversions too. The app offers a wide selection of pre-made and customizable templates designed to capture attention and earn new subscribers. Behavior-based on-site messaging and A/B testing powers are the kind of continual improvement that gets results.
Social media leadgen
If you generate leads on social media (or would like to), take a look at Pagemodo. The tool makes it easy to launch compliant Facebook giveaways and contests to attract subscribers.
Chatbots for social media
Does your website have a chatbot yet? Chatfuel's conversational marketing tool uses intelligent bots to guide and help visitors interacting with your brand on Facebook, Instagram, and Messenger on their path to becoming subscribers and customers.
Phase 4: Email validation tools
Capturing emails is just part of the process. You also need tools to help you care for and maintain your subscriber lists.
Sending messages to invalid or inaccurate addresses is a waste of resources and can cost you points with the ISPs that decide your reputation score.
You can't win your audience over if you never make it past the ISPs.
In email validity, your email marketing tool of choice should allow you to:
Verify addresses for accuracy before they are added to your contact list.
Regularly re-validate addresses to ensure they are still active and not a spam trap.
Assess emails for other deliverability threats.
Here are some tools that will perform these tasks and more.
Xverify uses an API integration to verify emails entered into your web forms or mobile applications in real-time. The tool also detects emails that are associated with spam complainers and disposable or temporary email accounts so that you can dodge those dodgy addresses.
Want an all-in-one tool to validate, clean, and correct your email lists? FreshAddress confirms the accuracy and validity of the addresses on your list and provides updates through its proprietary Email Change of Address and List Guard Services. FreshAddress's SafeToSend "white glove" service detects spam traps, bounces, and other issues for you.
Impressionwise is another verification and deliverability multi-tool. Impressionwise guards your sender reputation by performing more than 240 independent, real-time scans analyzing your data. Services include checking for temporary or bot emails as well as spam traps and antispam sinkholes or honeypots designed to catch email marketers breaking the rules.
Stumbling into a trap can put an early end to your quest for email engagement and conversions, but there's another danger, in the form of compliance and privacy issues.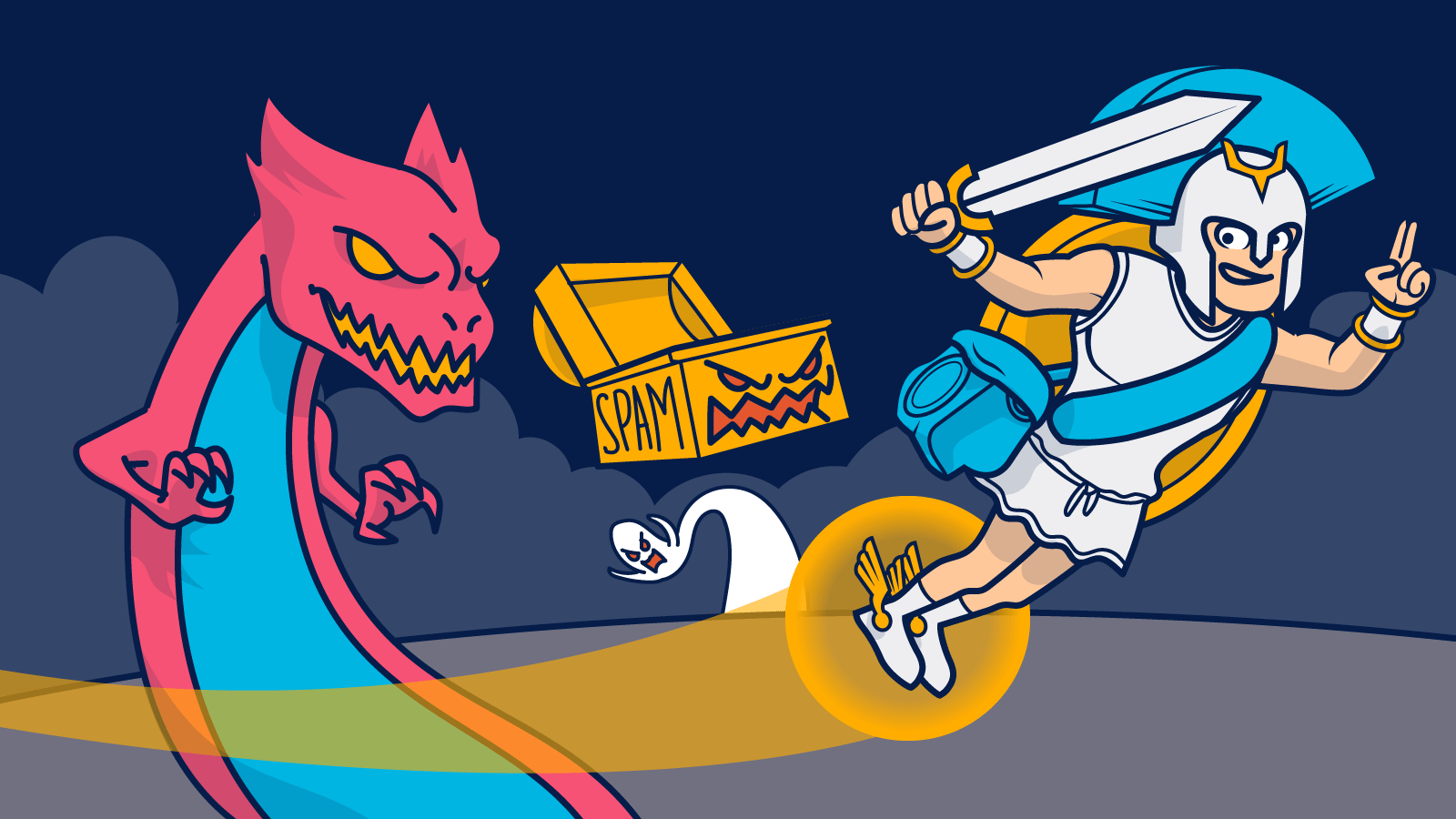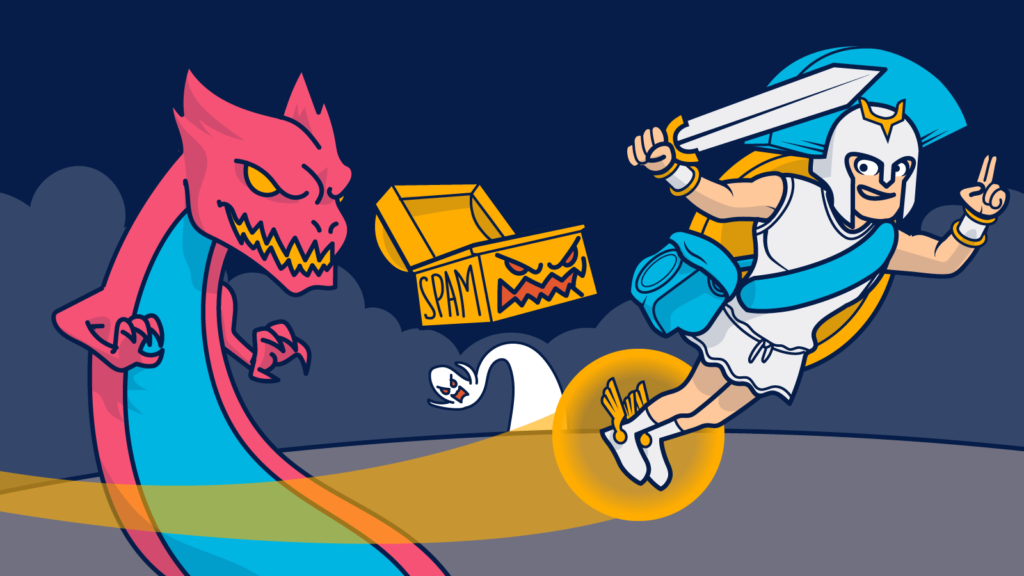 Phase 5: Compliance tools
Sending messages to an email after the recipient has opted out can get you in legal trouble under CAN-SPAM, GDPR, and other laws.
That's why you have to suppress opt-out and other non-useable addresses.
Optizmo automates the process of collecting opt-outs and updating your suppression list. This enterprise-grade solution also pushes updated suppression data out to your other email tools to ensure that you are compliant across the board.
Another compliance tool, Unsubcentral operates in the background, managing opt-outs and automatically updating your contact lists. Like Optizmo, suppression updates are pushed to your network. Its 'share and compare' feature enables you to ensure that your email marketing partners are staying compliant as well. The tool also eliminates duplicate emails between your and your partners' various lists.
Double-check your deliverability
Deliverability issues tend to ramp up fast.
Narrowing these issues down and getting them in check is critical to maximize your sends and avoid future problems.
That's why there's such demand for deliverability tools.
Ongage's campaign manager includes a built-in snapshot report that, among other things, will identify if your emails are being bounced or throttled due to reputation issues.
A dedicated deliverability service can help you to dig deeper to improve your deliverability rates.
Google's Postmaster Tools is a good place to start. This free application provides senders with insights about emails sent to Gmail users.


Once you've added your domain to Postmaster Tools, you can access information about your spam rate, IP reputation, domain reputation, authentication and encryption statuses, and various types of delivery errors. Set up the Gmail Spam Feedback Loop (FBL) to narrow down which, if any, of your campaigns are receiving a high number of spam complaints.
To test your email's deliverability across ISPs and mailbox service providers, set up an account with SendForensics. Once you do, your brand will be assigned a testing address, which everyone in your company can use to test their campaigns.


When an email is sent to your assigned testing address, SendForensics puts it through detailed deliverability analyses and compares it against the data from thousands of other companies stored in their system.SendForensics also provides enterprise brands with sender assurance services to prevent email impersonations and DMARC authentication setup and compliance services.
Phase 6: CRMs to store and manage all your customer data
CRMs are where you store your customers' data and origin's story.
Before you run your first campaign, you need to have flawless CRM email integration. This way, you'll get the best of both worlds.
The more data points you have about your contacts, the more effective your email campaigns will be. Likewise, the more information other members of your sales and marketing team have about your email campaigns. The more effective they will be.
You can draw from your CRM information that will allow you to create:
Detailed segments and micro-segments.
Personalized email messages and responding to customer actions in real-time.
Plus, you're creating a feedback loop in which the data you gain from your email campaigns flows back to your CRM, where it can inform your sales and marketing teams, alerting them of new opportunities while providing them more in-depth insights about your customers.
CRMs vary in capabilities, complexity, and capabilities.
When it comes to choosing a CRM, you need to find one that allows you to consolidate data, which you can then use to:
Collect and organize customer data quickly and effectively.
Interact, and serve your target audience.
Easily share across multiple channels and at multiple touchpoints.
Which CRMs can power your future email and sales success?
Salesforce leads the pack when it comes to large-scale sales enablement and third-party integrations. The learning curve for Salesforce can be steep, but it gets high marks for its data management capacity and an array of features.


You can easily integrate your Ongage campaign management platform with Salesforce using the flexible Ongage email API or the built-in Zapier integration.
But Salesforce isn't the only CRM game in town.
Another popular heavy hitter is Pipedrive. Pipedrive enables your team to manage leads and track communications across multiple channels. Automation and analytics tools built into the app save time and increase team productivity. This CRM tool wins praise for its ease of use, affordability, and customer support response times.
Looking for a CRM suitable for small to mid-sized companies positioned for growth?
Check out Agile CRM. This all-in-one CRM solution pulls together your customer interactions from every channel. It incorporates them into a customer timeline that you can use to build personalized customer journey maps. Agile CRM is integration-friendly and brings together the data from all your marketing and sales tools to create effective campaigns and track your results.
Phase 7: Enrich your data with additional tools
One of the core benefits of using a CRM and integrating it with your email campaign manager is that it allows you to access so much more information about each customer. Information you can use to create tailored campaigns aimed at each audience segment and personalized emails that connect with customers one-to-one.
Your CRM, though, is only as useful as the data you have in it.

In addition to the information you gain from your sign-up forms, the information input by your sales teams, and behavioral data acquired from the emails you've sent, you can use data enrichment tools to further what you know about your customers.
And not to mention that boost to your segmentation capabilities, which allows you to more relevant emails.
Some of the email verification tools I mentioned previously offer data enrichment services, such as identifying the street address or social media accounts of an email contact.
A leading provider in this niche is Webbula. Its Data Append solution locates name, address, phone, and demographic information about the contacts on your list.
Clearbit is a data-gathering service that integrates with common CRMs, including Salesforce and Marketo, to supplement contact data in real-time. The app offers batch data updates, identifies anonymous website traffic, and helps you complete contact profiles when you only have an email to work from.
B2B data tracker, Cognism updates your CRM records and refreshes stale data about your B2B contacts. Verify emails and confirm contact names and titles using this "all-in-one globally compliant" prospecting and data enrichment tool.
Is there anything else you can use to learn more about your customers? You bet there is!
First promoted as a device for businesses to screen employees, a company called Crystal allows you to get a glimpse into your customers' personalities by checking out their online behavior. You can expect to see more tools of this type emerge as the drive to deliver a personal experience to every contact grows.
Phase 8: Content-building tools that leverage data to create compelling emails
Thus far, I've been packing your email toolkit with data devices–apps that help you collect, organize, view information about your email subscribers, campaigns, and even the ones that help you with sending.
After you use all that information to segment your audience, you'll need the below tools to build email content that generates engagement and conversions.
But before we dive in, if you need some email inspiration, check out Mailcharts.
They've been collecting emails sent by thousands of different brands since 2013, curating a collection of email examples that covers 50 different industries. It includes email examples for holiday themes, stages in the customer journey, and life cycle communications.
It's like a filterable Wayback Machine for marketing emails.
You can use this tool to learn what worked for others and build on their successes.
Dynamic and interactive content tools create one-of-a-kind messages
Next, use dynamic content creation tools to supplement your email marketing platform's built-in personalization features and craft emails that connect with your audience on a personal level.
These tools allow you to send emails perfectly matched with what your subscribers are doing and where they are located.
NiftyImages uses real-time data to deliver personalized, interactive content to each email recipient. Just embed your dynamic content, set your event trigger, and prepare to surprise and delight your subscribers.

What kind of content does NiftyImages specialize in customizing?

Well, as the name implies, they do images. But, the tool can also incorporate a count-down timer, charts, or maps. Plus, enterprise clients have access to A/B testing and API integrations that offer even more flexibility.
LiveClicker provides users with at-the-moment-of-open information such as real-time inventory updates and delivery status. LiveClicker also integrates with several popular content curation platforms, enabling you to send fresh content, including user-generated social media content, to your mail recipients.
Interact creates online quizzes that not only engage your audience but also helps you learn more about them. Interact integrates with several popular CRMs and ESPs, and Zapier making it easy to add to your martech mix.
Phase 9: Creating your content, then checking it, twice
You don't come back from being turned to stone. When Perseus faced off against Medusa and her crew, he had one chance to get it right. If his plans had failed, well, let's just say Athena would have been disappointed.
You, are in luck, though. Because you can use technology to test your content before you go all in, use the following tools to check for errors and make improvements to your emails before you blast off to infinity and beyond.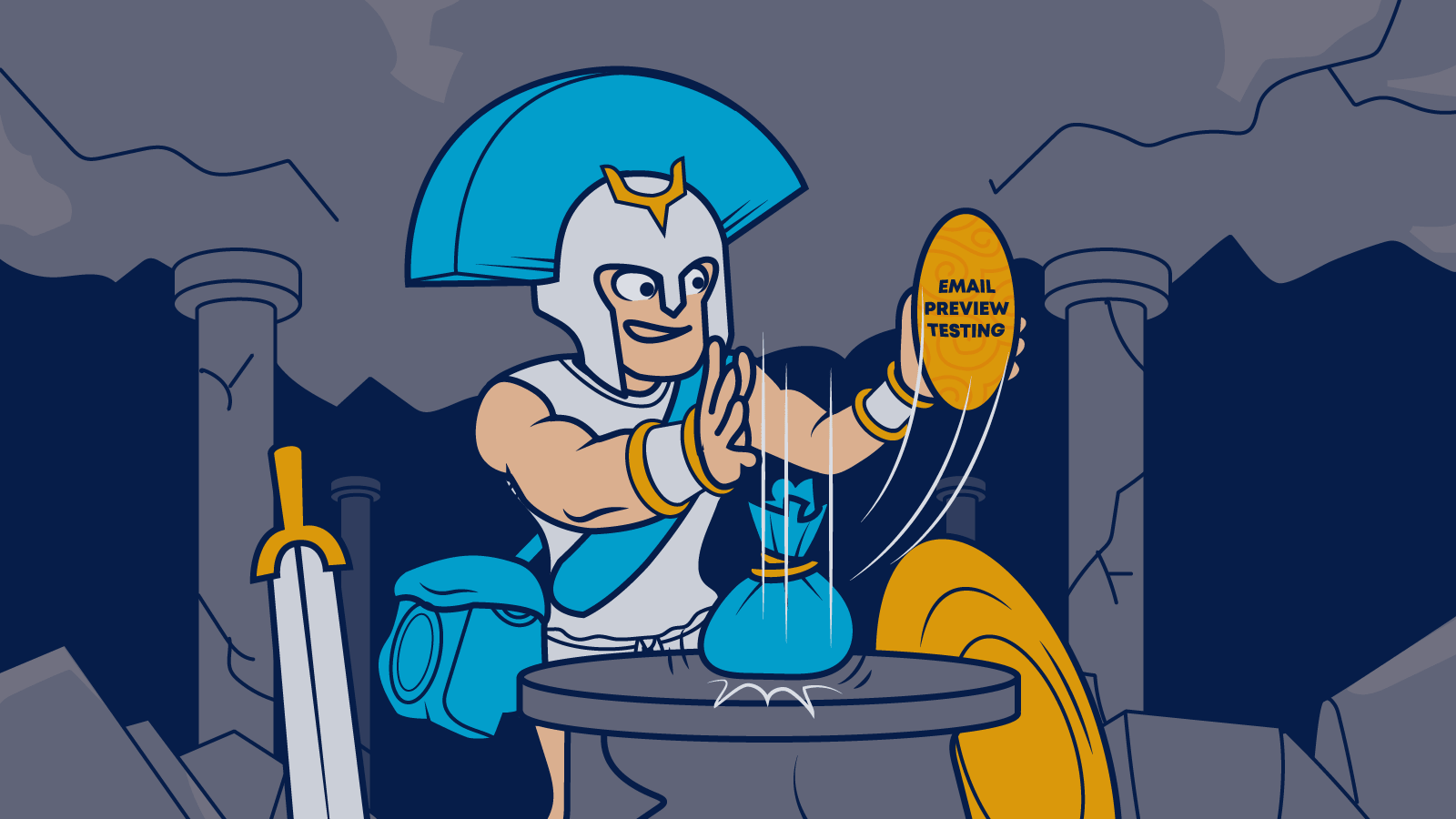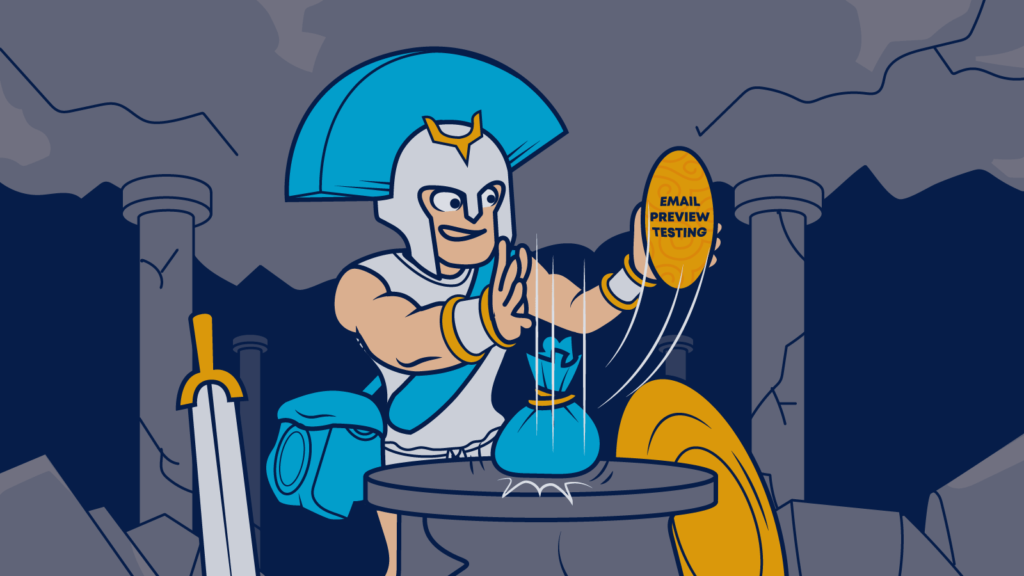 Subject line checkers to test your opening appeal
Are you creating compelling subject lines that will earn you an open?
CoSchedule's Email Subject Line Tester can help answer this question. This tool will assess your subject line's performance across several different metrics to ensure that your subject lines are easy to scan and worth a click.
Going for an emotional connection in your subject line?
Touchstone's virtual subject line tester offers email marketers a selection of test options, including a bespoke approach to subject line assessments. This tool will test your proposed subject lines with a simulated version of your subscriber list. You can also compare your subject line against the 21 billion emails in Touchstone's database.
Editors, plus preview and collaboration tools
The right email marketing tools give you the power to craft emails with the formats and features you want without knowing HTML.
Email editors with drag-and-drop functionality will build your content code for you. Once you have the completed template, you can copy the HTML source code to other applications.
BEE offers a free drag-and-drop editor along with templates to get you started, and it's integrated fully on Ongage.

BEEPro offers additional design features built for collaboration. BEE Pro is like a mini-content management system just for email. Build your email template using the app and then send it to other team members for review and approval.

With a little magic from Zapier, you can export the email templates you create with this tool to your ESP. You can also copy the email's HTML code or download it as a PDF.
Email on Acid is an email content multi-tool that helps you build great emails and run them through their paces before you hit send. Using this app, you can build your content templates using the editor, then run them through an automated campaign precheck that ensures you have no broken code or links.

The preview feature allows you to envision how your message will appear across different devices. Email on Acid also supports multi-user collaboration throughout your design and deployment process.
Speaking of broken links, have you ever noticed that the link in your final email doesn't look like the one you placed in your template? When in doubt, you can check it out by using a redirect checker like Redirect Detective to make sure your URLs land where you planned.
HTTPStatus can help you uncover the path your links are taking as well. This tool allows you to check URLs for redirects and other status codes in bulk and calculate each redirect's latency impact.
A/B testing tools to add to your kit
Many of the tools I've mentioned so far include some testing features such as validity or deliverability checks. Some even include a content evaluation along with their other services.
For A/B testing of everything, from subject lines to call-to-actions,
Optimizely lets you decide what you want to know about your content and your strategy. Then it runs the tests to give you answers. Prepare to make discoveries throughout 2021 with this tool in your kit.
Dynamic Yield is a customer data management platform that powers personalization across multiple marketing channels with sophisticated analytics paired with A/B testing. This enterprise-level tool can supply you with the information you need to optimize and customize each step in your customers' journeys.
Phase 10: Content management and team collaboration
No one achieves greatness without help.
Managing a high-volume email marketing program isn't a solitary pursuit either. As you reach for the stars, you need to be able to coordinate and communicate each step with your team.
Content management systems to keep everyone on the same page
Creating premium content to engage and convert your subscribers takes time and effort. Maximize your investment by storing your best content in a content management system (CMS).
A searchable storehouse for all of your marketing collateral and digital assets ensures that your team has fast access to approved content. Use your CMS to preserve content for repurposing, templates and style guides, and video, graphics, and audio resources.
Using a tool like Paperflite's content platform, you can take your content management a step further and develop customized asset sets to support your sales and marketing efforts. In addition, Paperflite can be integrated with your CRM or ESP and enables you to track engagement.
Content hub platform, Contentful is an API-first application that brings together all your content under one roof. The application supports multiple integrations and customized authorizations. Contentful is designed to serve as your single source of truth, not just for marketing assets but for all your documentation. It's a great enterprise-ready content management solution.
Hybrid solutions for content, project, and task management
AirTable offers a flexible, highly customizable alternative. AirTable is at its most simple a database. But this tool does much, much more. You can design a base with multiple linked tables, house digital assets, and create forms to collect data. This application's versatility enables you to create content calendars and campaign plans, store digital assets, and manage your tasks.
Notion is another more-than-one-use tool for the modern marketer to handle your team's content and task management needs. Touted as "one tool for your entire company to share knowledge, ship projects, and collaborate," Notion takes some time to learn to use. However, users who put in the effort give it high marks for improving their efficiency and productivity.
Project management application ClickUp can also keep your team on track when it comes to handling your marketing production process, thanks to its goal and time tracking features. ClickUp is known for keeping everything under one roof. Teams can embed docs and projects from Airtable and Google Sheets while keeping an eye on comms from Slack, Outlook, and more.
With the right email marketing tools, nothing can stop you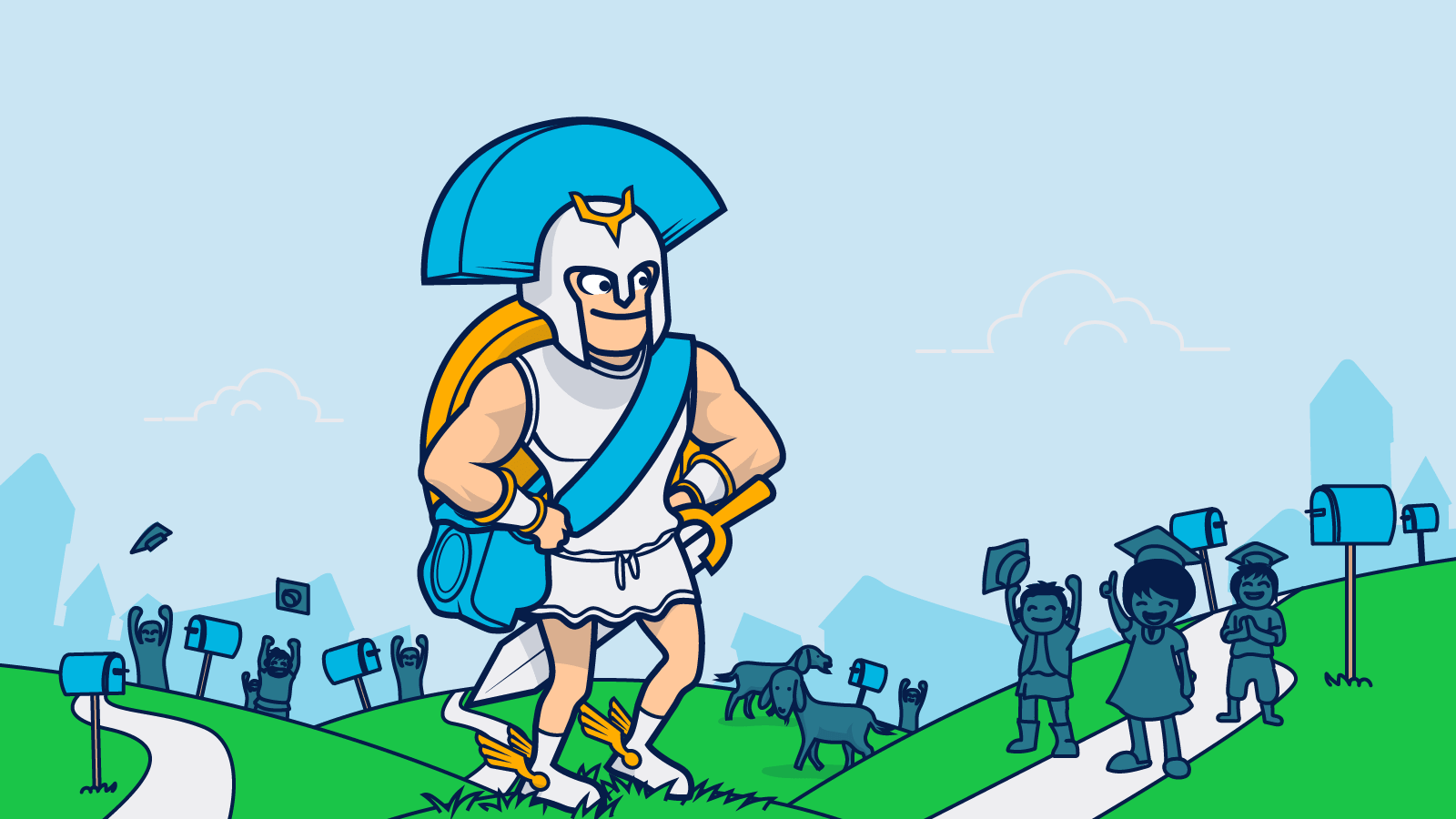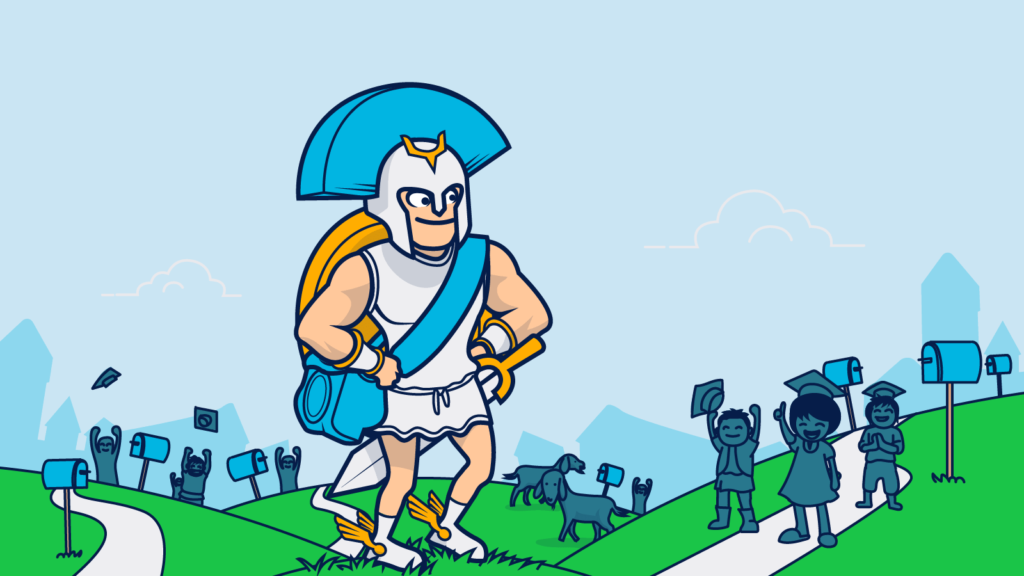 Now that you have the right tools for the job, it's time to close your 2021 challenges and go get'em.
If you want to check how you can connect all the above-mentioned tools and reach a level of campaign performance you couldn't get otherwise, start your next great adventure with a free Ongage trial today.
Godspeed.