Creating catchy subject lines that grab subscribers' attention and make them want to open your messages to see what's inside is essential for email campaign success. One way to capture attention in the inbox is by using humor. Funny email subject lines engage subscribers and express your brand's personality. What makes a subject line funny? Well, the answer to that question depends on your audience. But there are some tried-and-true methods to create content that amuses. Have a look for yourself. Inside this article, we share 50+ funny email subject lines plus a guide for writing your own.
When was the first joke told?
The answer to that question may be lost in the fog of time, but you can bet that whoever told it managed to gain at least temporary popularity.
People like funny and appreciate it when someone does something that makes them smile.
Business professionals, advertisers, writers, entertainers, artists, and class clowns have long known that comedy has the power to move people.
We use humor to diffuse tense situations, endear ourselves to others or enhance time spent together.
You can be the someone that makes others smile and get some of that appreciation by using humor in your marketing emails.
Besides brightening your subscribers' day, adding humor to your email messages can bring you increased sales and strengthen your customer relationships.
When should the first joke appear in your email message?
Start with the email's subject line!
This is the perfect place to communicate your sense of humor to subscribers and set the tone for your message. Plus, funny email subject lines give subscribers a reason to stop their inbox scroll and pique their curiosity.
Whether an email campaign succeeds or fails often depends on what subscribers see in their inbox display.
Your email subject lines, along with your sender name and preview text, control whether a subscriber opens, ignores, or deletes without opening your message.
When the Ongage Team and I set out to discover how brands were using humor in their inbox copy, we found plenty of inspiration.
I'm going to share what I've found with you. But first, let me give you a few facts and theories about why humor is such an effective marketing tool.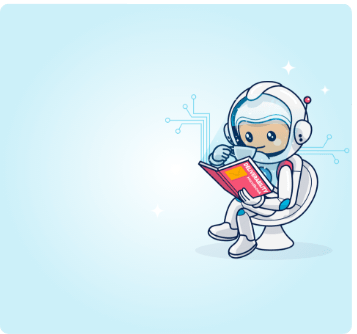 The complete
deliverability
handbook
Read the most significant, most organized volume of information written about email deliverability.
Why humor works: The science of funny
There's both social and biological science behind the power of being funny.
Humor allows you to connect with your audience, diffuse tension, elicit positive reactions to your message, instill confidence and even elevates your status, podcast host Matt Abrahams tells in an article about his interview with the authors of Humor, Seriously. Why Humor is a Secret Weapon in Business and Life.
When you laugh, your body releases oxytocin. This hormone actually triggers a desire to trust the person you're laughing with, author Naomi Bagdonas told Abrahams.
Laughter also releases dopamine, too. This hormone helps us focus and remember stuff. You read that right. Funny makes you remember.
Also, when people laugh together, they share a bonding moment and discover a commonality. You know, that 'find your tribe' thing.
Businesses can use this bonding effect to humanize their brand. Sharing a joke enhances the mutual understanding between brands and their customers similar to the way expressing shared values does.
A technique that makes people bond with and trust your brand and remember your message?
Wow! That's marketing gold!
8 benefits of using funny email subject lines:
Draw attention in the inbox
Create catchy, memorable subject lines
Put subscribers in a positive, receptive frame of mind
Build closer bonds through shared understanding
Inspire trust and confidence
Humanize your brand
Earn more opens
Brighten people's day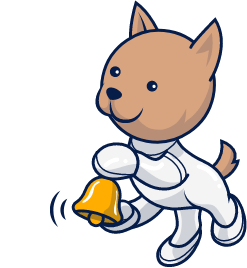 Stay on top of everything that matters in email marketing
Stay on top of everything that matters in email marketing
Is that funny? How to write funny email subject lines
Being funny doesn't come naturally to everyone. But that's okay. You can find lots of articles, guides, books and suggestions from humorists, humor scientists, and random internet strangers to help you.
Seriously, thorough. There are some common methods of communicating that tend to elicit smiles. Several methods even have named theories attached to them, including the incongruity, benign violation, relief and superiority theories.
What do people find funny? Everything from pratfalls to satire.
🤭 People respond with amusement to observations about normal life (Have you ever noticed…?) and situational comedy (So, the other day…).
🤭 Funny-sounding words or strings of words will make us laugh, too. Some of the literary and rhetorical devices mentioned in our complete email copywriting guide, such as alliteration and repetition, can be employed for humorous effects.
🤭 Exaggeration, hyperbole, and embracing the impossible–those are all fun, too.
🤭 Unexpected outcomes, juxtapositioning, plot twists, pivots, and even perilous situations that don't cause any actual harm can make us laugh.
🤭 Sarcasm, satire, and dark humor appeal to some audiences. But these comedic methods can be risky to use unless you know your audience will be receptive. And, of course, never use humor that pokes fun at or demeans an individual or group.
🤭 Puns, dad jokes, clichés, and counter-clichés are all fair game for subject line comedy.
🤭 Introduce humor directly or as an aside using parenthetical or other visual cues. Post what-if questions or create mashups of different words and ideas.
🤭 Employ similes and metaphors, or make fun of yourself. (Self-deprecation or self-defeating humor is one of four humor styles identified in a 2003 study on the topic of individual differences in humor.)
When done right, humor can create memorable moments, put your customers in the mood to buy, and deepen their connection with your brand.
With all those benefits, why don't marketers use humor all the time?
Well, there can be too much of a good thing. And there are times when humor might not seem appropriate. Plus, while there is some science behind what makes something funny, humor is still subjective. What one person finds hilarious, another might find offensive.
So when a brand chooses to use comedy as a communication device, they have to do so thoughtfully.
Use the best practices in the following section to hit the mark with your funny subject lines.
The Email Marketing Activity Book for Kids
Enjoy engaging brain teasers, colorful illustrations, and playful games with your loved ones.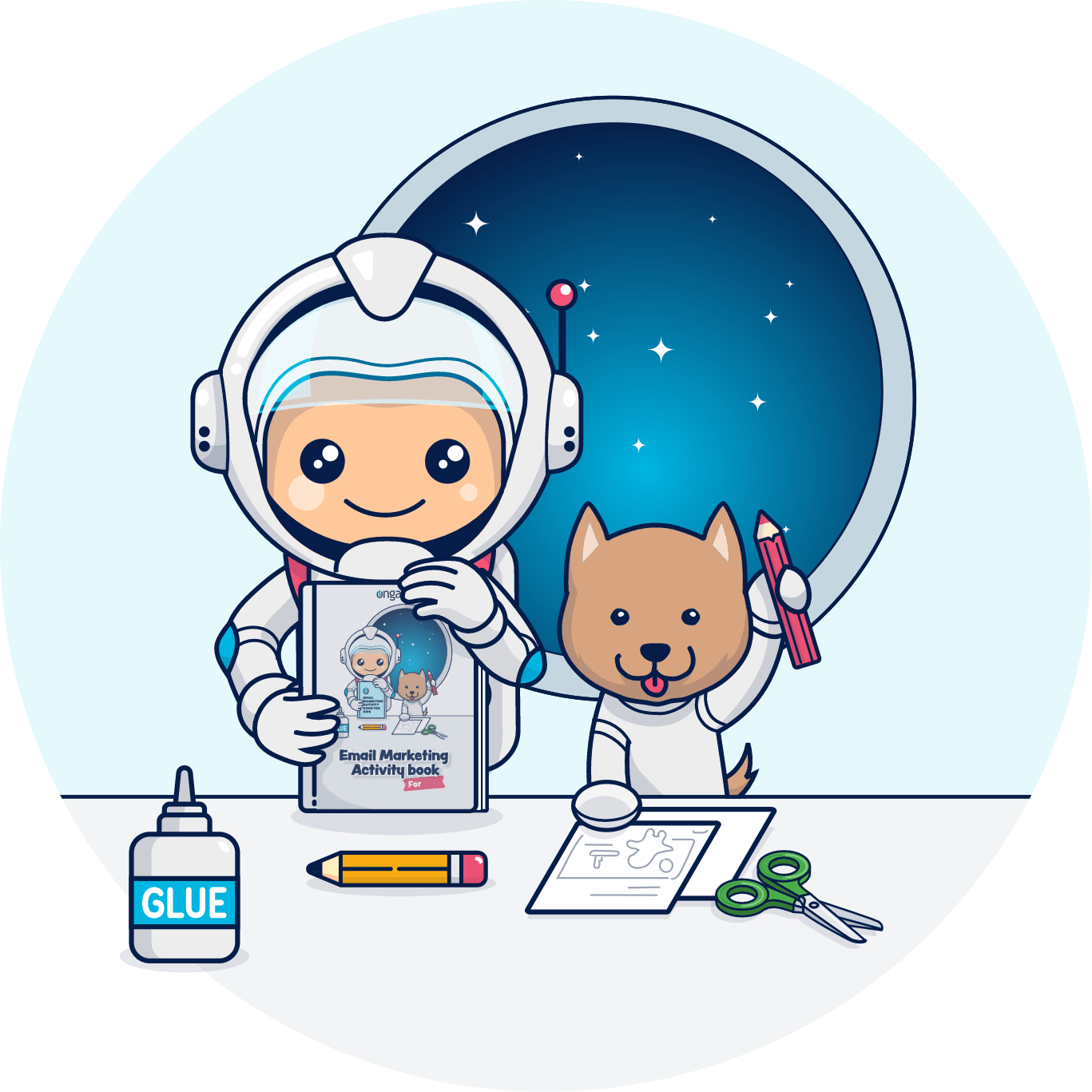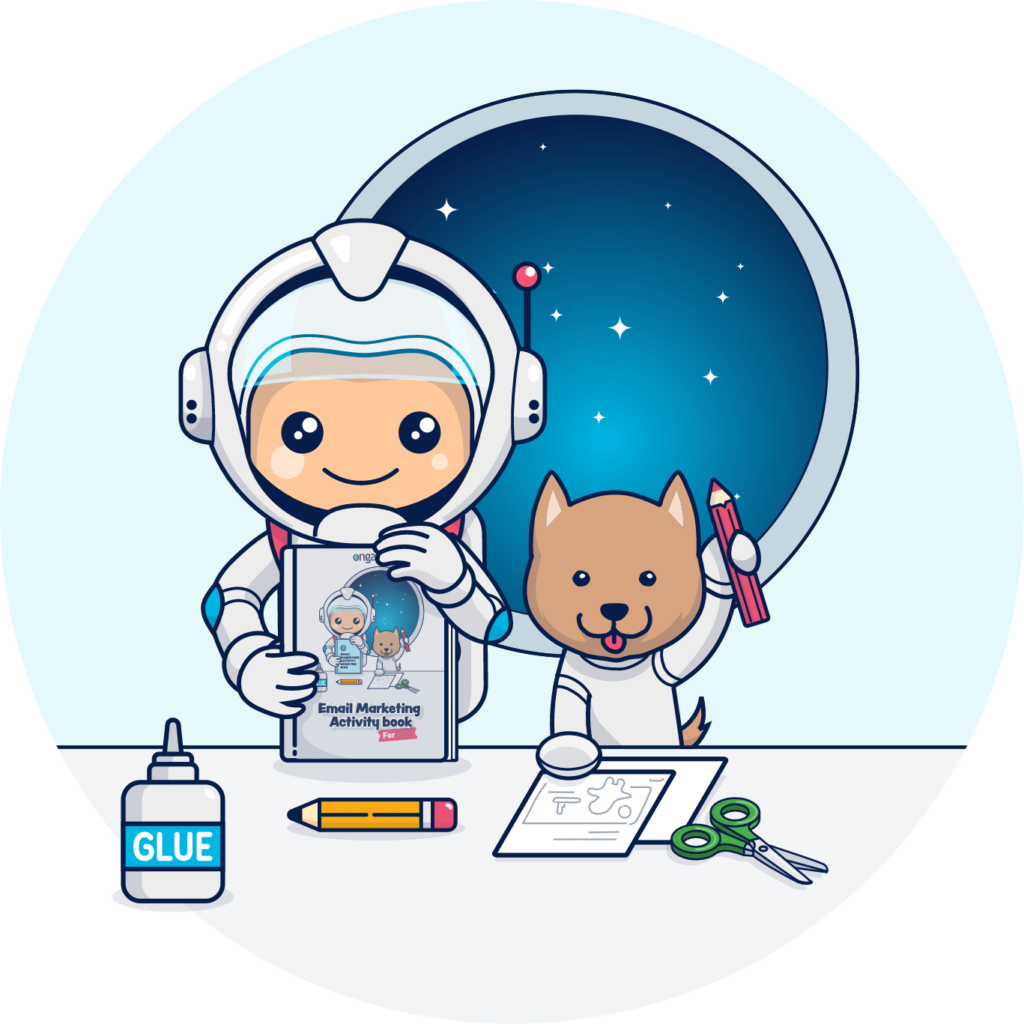 Funny subject lines best practices to improve your email campaign performance
Writing funny email subject lines should begin with understanding your buyers' personas and what makes them smile.
Then use demographic and psychographic data, plus your subscribers' behavioral data, to identify their distinctive "happiness triggers," suggests Jack Miles, a Senior Director at Northstar Research Partners.
Staying true to your brand's tone of voice and values when deploying humor is also critical to your campaign's success. If your delivery isn't authentic, you'll lose the social bonding benefits that being funny brings.
Staying true to your campaigns' goals is also important. Being funny for funny's sake may earn a higher open rate but remember to keep your eye on the prize. Does the humor that gets you more opens carry you through to more conversions?
Use A/B testing to identify the subject lines that entice subscribers to read your messages. Then look at your performance data to see the revenue those earned opens earned for your brand. Are your email marketing KPIs experiencing an uplift?
Use funny subject lines when it is situationally appropriate. Humor might not be the right approach for emails containing important announcements or transactional updates. However, there's no hard and fast rule when it comes to appropriateness.
Some brands adopt a flippant or witty tone even when sending sign-up and purchase confirmations and other transactional messages.
Funny subject lines can be an effective tool for softening tension.
Adding a touch of humor to your abandoned cart, re-engagement emails, or 'final notice before sunsetting' campaigns can make your message seem more cooperative and less demanding.
Don't disappoint subscribers who decide to open your email because your subject line tickled their funny bone.
Keep the laughs coming with equally entertaining copy and design inside your message. Leverage the power of both storytelling and humor to create an end-to-end enjoyable experience with every email.
Speaking of combinations, employ other persuasive or attention-grabbing devices like the ones we recommend in our email preview text super guide, along with humor to supercharge your inbox display.
That's enough with the theory and ideas. Now, let's take a look at what real brands are sending their subscribers to attract and entertain them in the inbox.
Check out this collection of funny email subject lines I put together especially for you.
50 examples of funny email subject lines (and preview texts) fresh from the Ongage Team's inboxes
These funny email subject lines arrived in our inboxes and caught our attention. Along with the copy, I've shared context and insights that you can use to create catchy email subject lines for your audiences.
A twist on a cliché and wordplay: Detour Coffee
📨 Who's HOT & Single…Origin ☕️🔥 20% OFF SALE Edition!! – Dial extension *2739 to connect!! ☎️


Sent less than a week before Valentine's Day, Detour Coffee's edgy email pokes fun at the state of singleness.
Inside the email the copy alludes to saying, "There's plenty of fish in the sea" with a "Welcome to plenty of coffees!" header combined with a coffee cup ☕️ and fish 🐠 emojis.
The promotional offer continues the theme with a discount on all "single" origin coffees through February 14 and button CTAs that read, "Find Hot Singles☎️ " and "Whose Hot & Single🔥"
The copy also invites subscribers to find their perfect (coffee) match and the CTAs beneath each product selection say "Swipe right ➡️"
It's a fun email for coffee lovers who are tired of typical Valentine's Day email messages centered on romance.
By the way, you can see how other brands address Valentine's Day, Palatine's Day, and Anti-Valentine's Day and view 70 V-Day-themed subject lines in our Valentine's Day emails article.
Sparking curiosity with an unexpected request: Piper Lou
📨 Don't Open This Email – See what everyone is talking about…
Piper Lou's brand personality is a perfect pairing with funny email subject lines. The brand offers printed T-shirts, mugs and other items with sayings that are witty, funny, snarky or fun.
Keepin' it real. Real edgy, that is: dbrand
📨 dbrand Subscription Confirmation – Look: if it were up to use, we'd just send you emails without consent. Sadly, our lawyers intervened.
📨 Want to save money? – Remember when you agreed to us sending you emails about exclusive offers and new products? This is one of them.
The sign-up confirmation and welcome email from tech accessory seller dbrand onboards new subscribers with a taste of what to expect from the brand known for its sardonic communication style.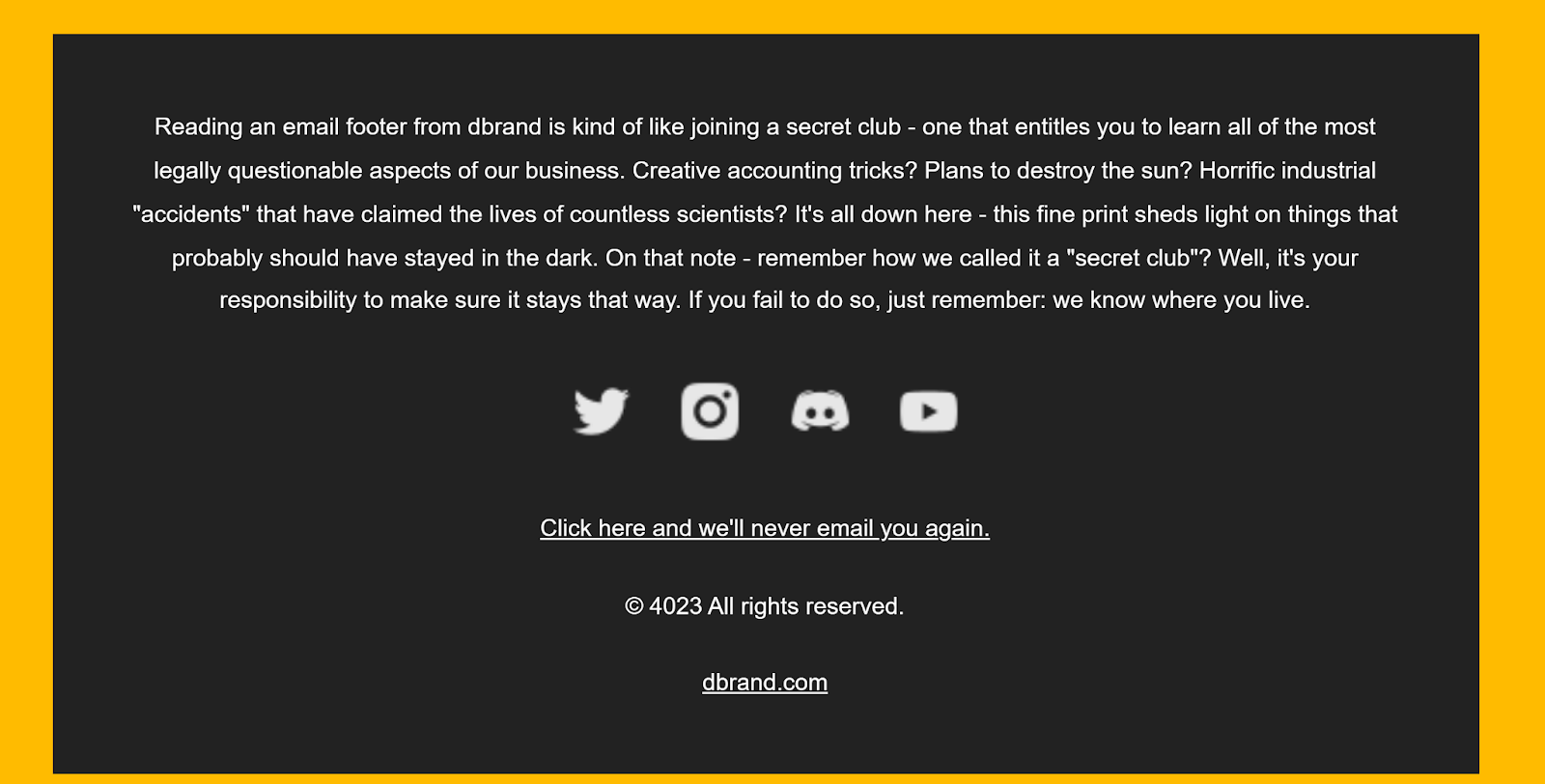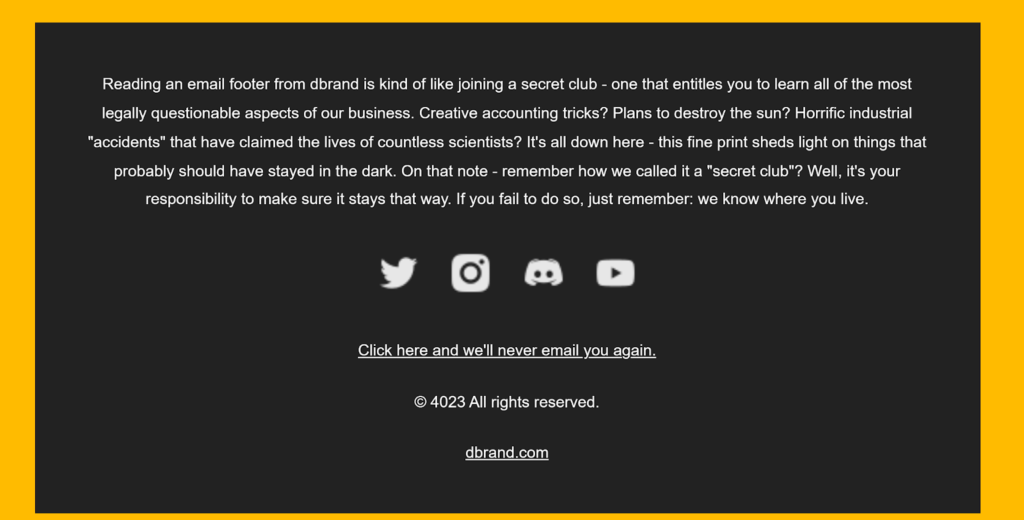 Maintaining its brand voice throughout its emails, the footer of dbrand's messages includes a humorous sign-off and its unsubscribe link is accompanied by copy that reads, "Click here and we'll never email you again."
(Don't tell them I told you! They know where to find me. 😬)
Pun with words: DTC Newsletter
📨 📦 – Lost Your Phone, Your Wallet But Alicia Keys Still There – DTC 285 – Simplifying what's in your pockets with Ridge
Confession. I am the demographic and psychographic fit for this humor. It makes me laugh every time I read it. Human beings (like me) not only like situational humor but also humor that just "sounds" funny. That's why puns and wordplay remain popular, even though they make some comedy connoisseurs groan.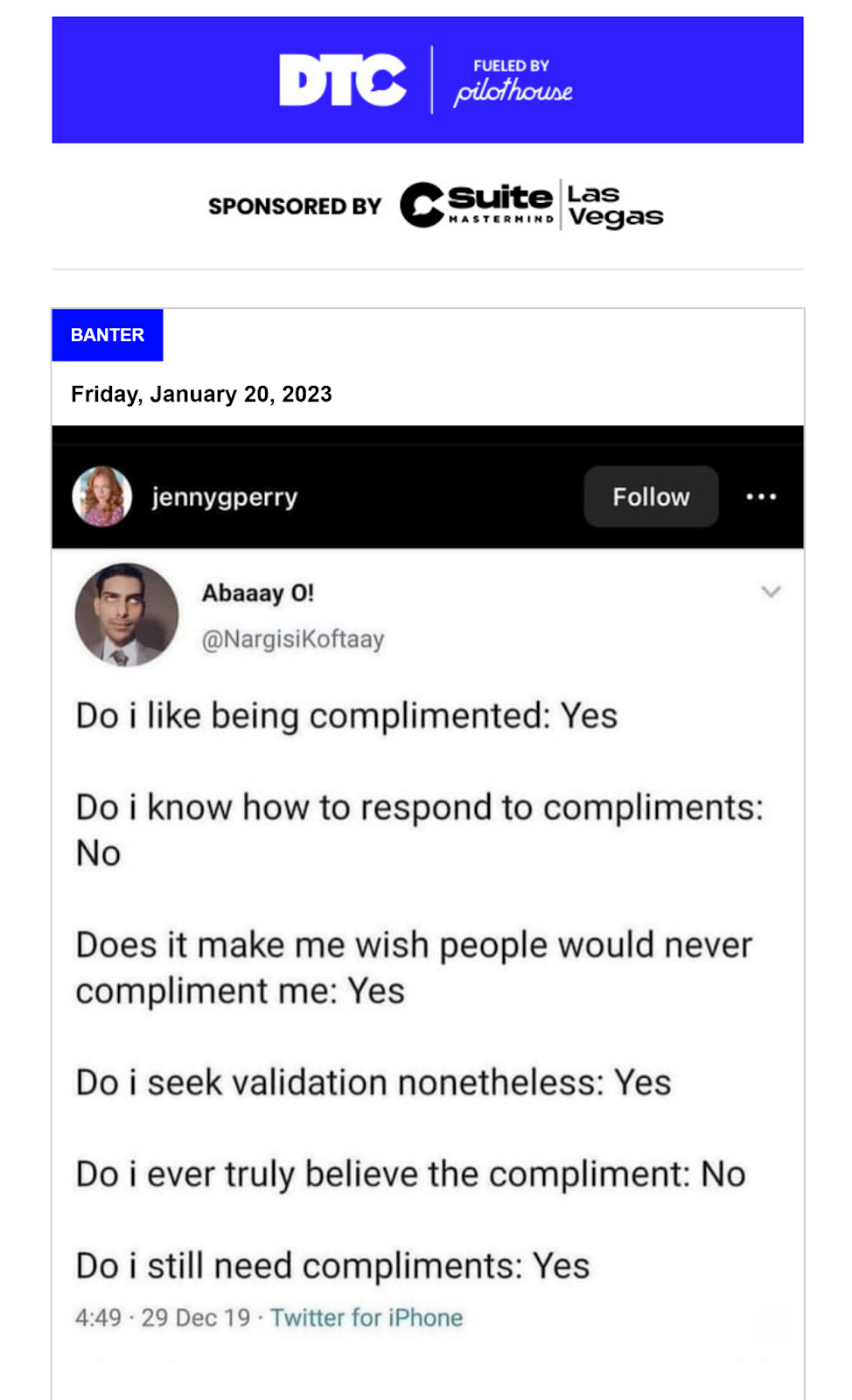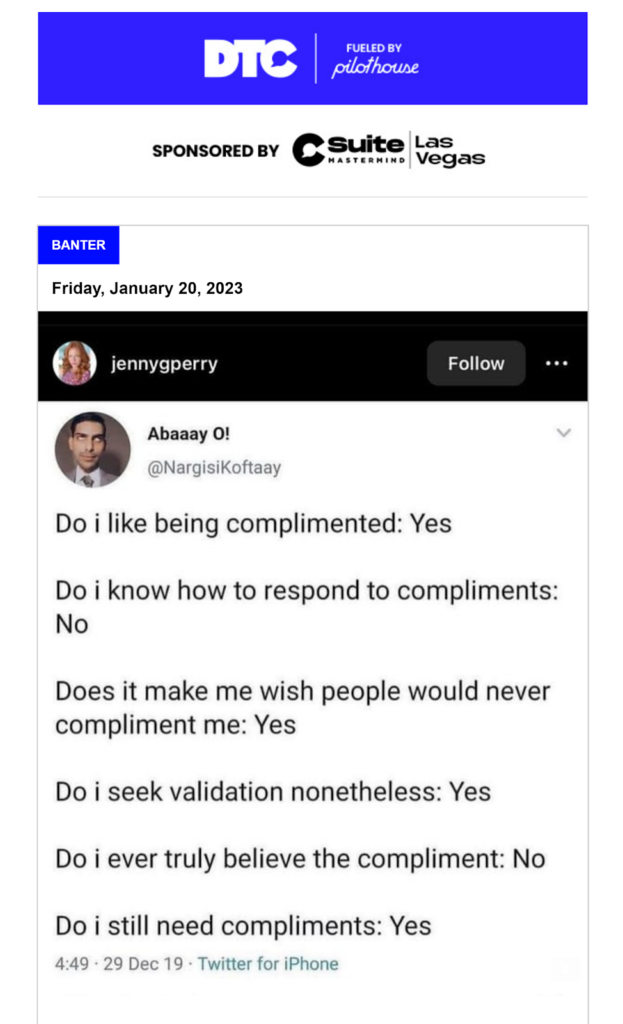 This newsletter from DTC contains serious content about how to improve your brand's sales. But the email is topped by a section called Banter, keeping the smiles coming even after subscribers open it.
Another newsletter subject line from DTC hits upon a trending topic that connects with its audience of marketing professionals:
📨 📦 – This Wasn't written By a Robot – Unexpected top performers, AI in marketing and advertising on Twitch
Contrarian comedy to make subscribers smile: Stumptown Coffee
📨 Don't you dare buy coffee 🙃 – It's National Opposite Day and fresh coffee is the worst.
Stumptown Coffee knows its subscribers share its love of coffee, making this email subject line an inside joke that humanizes the brand.
Under a heading that says, "Forget Coffee," the email continues, "It's National Opposite Day,and we're glad we caught you before you hit "buy" on that coffee order…"


The button CTA (below an animated GIF displaying a tempting canned coffee pour) says, "Don't buy this." A second CTA under the heading "if you must" spells out the words "shop" and "coffee" backwards. Woah! The copy and the coffee bag image is reversed, too. (And, yes, those are animated eyes.)
I know, I know. This is supposed to be a funny subject line guide. But great subject lines are just the start of a great email message. Maximize your email conversion rates by keeping the good times rolling from open to click-through.
Intriguing subscribers with the unexpected: Glossier
📨 askjdhkjdfh – up to 30% off! (we're too excited)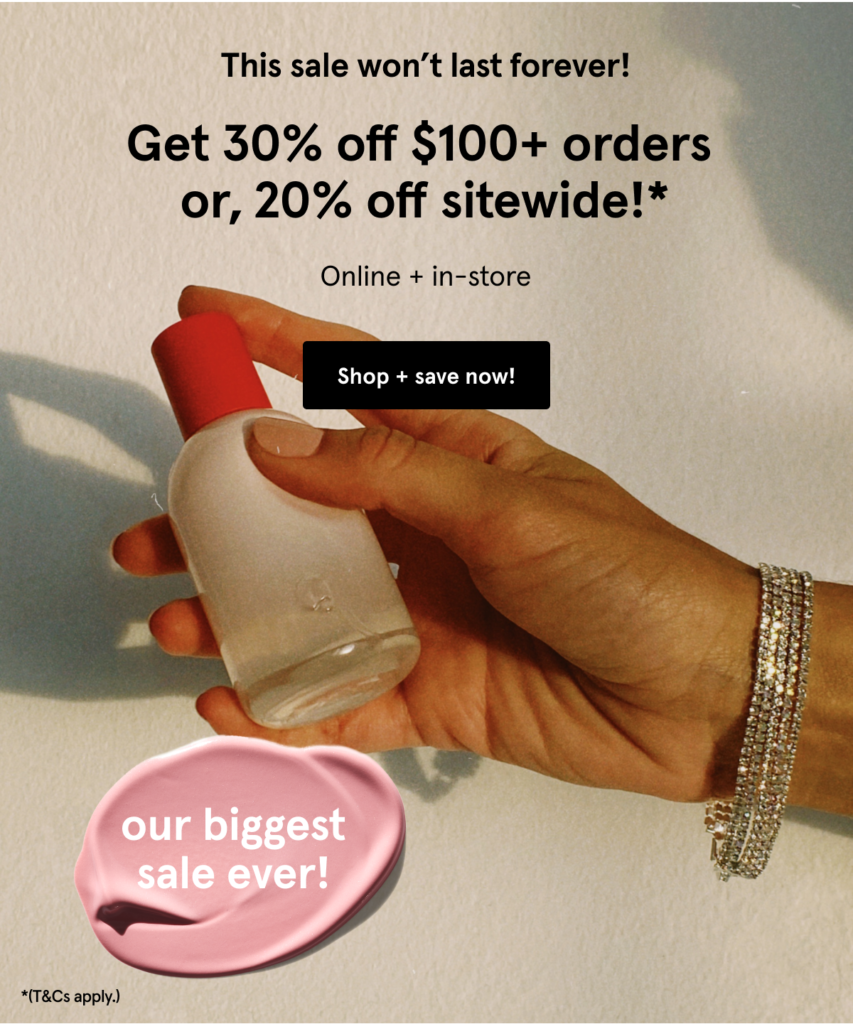 Adding elements of surprise and excitement are top tricks to gain attention in the inbox. Glossier leverages these strategies by making an intentional error that entices people to pause their scroll. Then the brand uses the preview copy to explain that their subject line is a jumble because they were so excited about the announced sale.
Do subject line bloopers work? People have an appetite for seeing mistakes made. Back in the day, kiddos, there were entire television programs dedicated to showing nothing but video of mistakes and bloopers.
As long as your subject line snafus are all in good fun, why not give the tactic a try?
Tapping into a trend: Lazy Oaf
📨 JON SNOW DID KNOW SOMETHING: WINTER WAS COMING🥶 – Bit baltic innit?
Distinctive clothing brand Lazy Oaf has a reputation for edgy humor and just plain edginess. Funny subject lines are just part of their brand persona. To introduce this email, Lazy Oaf turns a trending topic into its opening line.


Inside, this email promoting winter outerwear advises subscribers that it's "time to wrap up in all the warm layers we can find."
Another edgy entry from Lazy Oaf suggests affordable gifts such as slippers or Lazy Oaf logo'd mugs and bowls for Valentine's Day:
📨 BUSY GOOGLING GIFTS THAT AREN'T

???


– Homeware for the homies 💞
All the holidays are fair game for funny email subject lines. This subject line for an email promoting party wear showed up before Thanksgiving:
📨 BE AFRAID: SOCIALIZING SEASON IS COMING

.
Using slang and abbreviations can work if your audience gets it. (Yes, yes, I did have to consult the Urban Dictionary to translate this subject line, thank you very much.
Foreshadowing what's inside: Inkopious
📨 ❄️Dashing through the … No. – 40% off this limited edition print.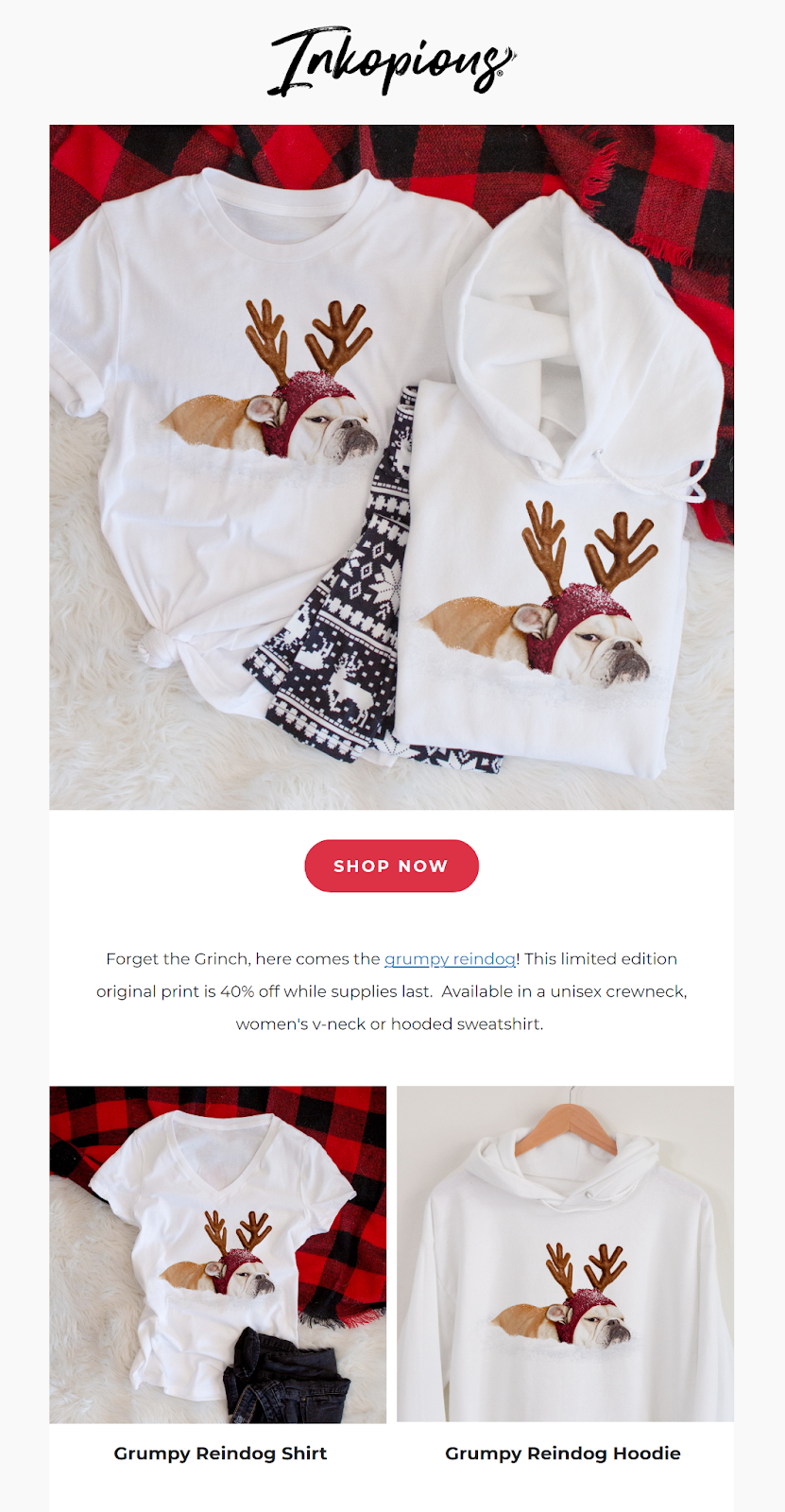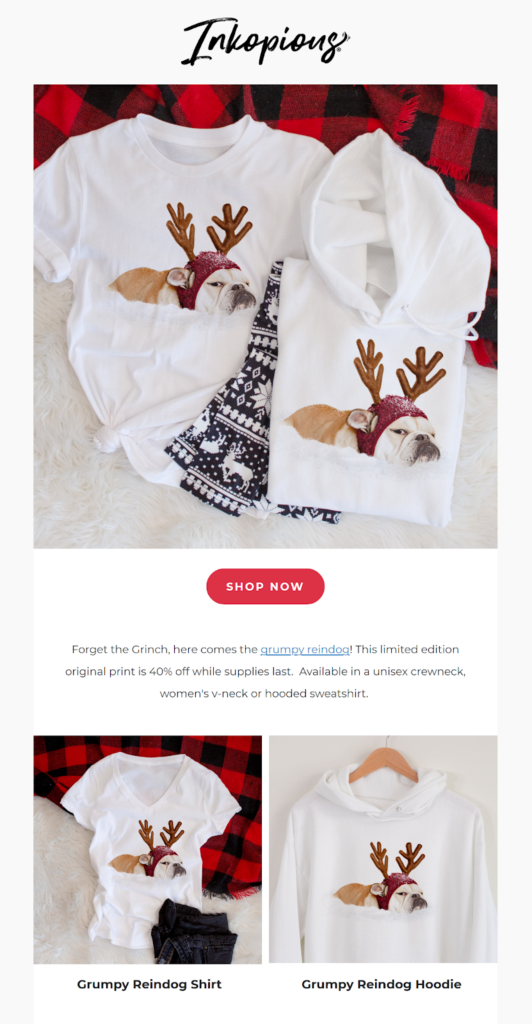 The subject line is a little amusing on its own. But it's the images of the limited edition grumpy reindog prints inside this email that make the joke clear.
Going to excess to engage amusement: Conscious Step
📨 Tomorrow… The best thing about a secret is secretly telling someone your secret, thereby adding another secret to their secret collection of secrets, secretly…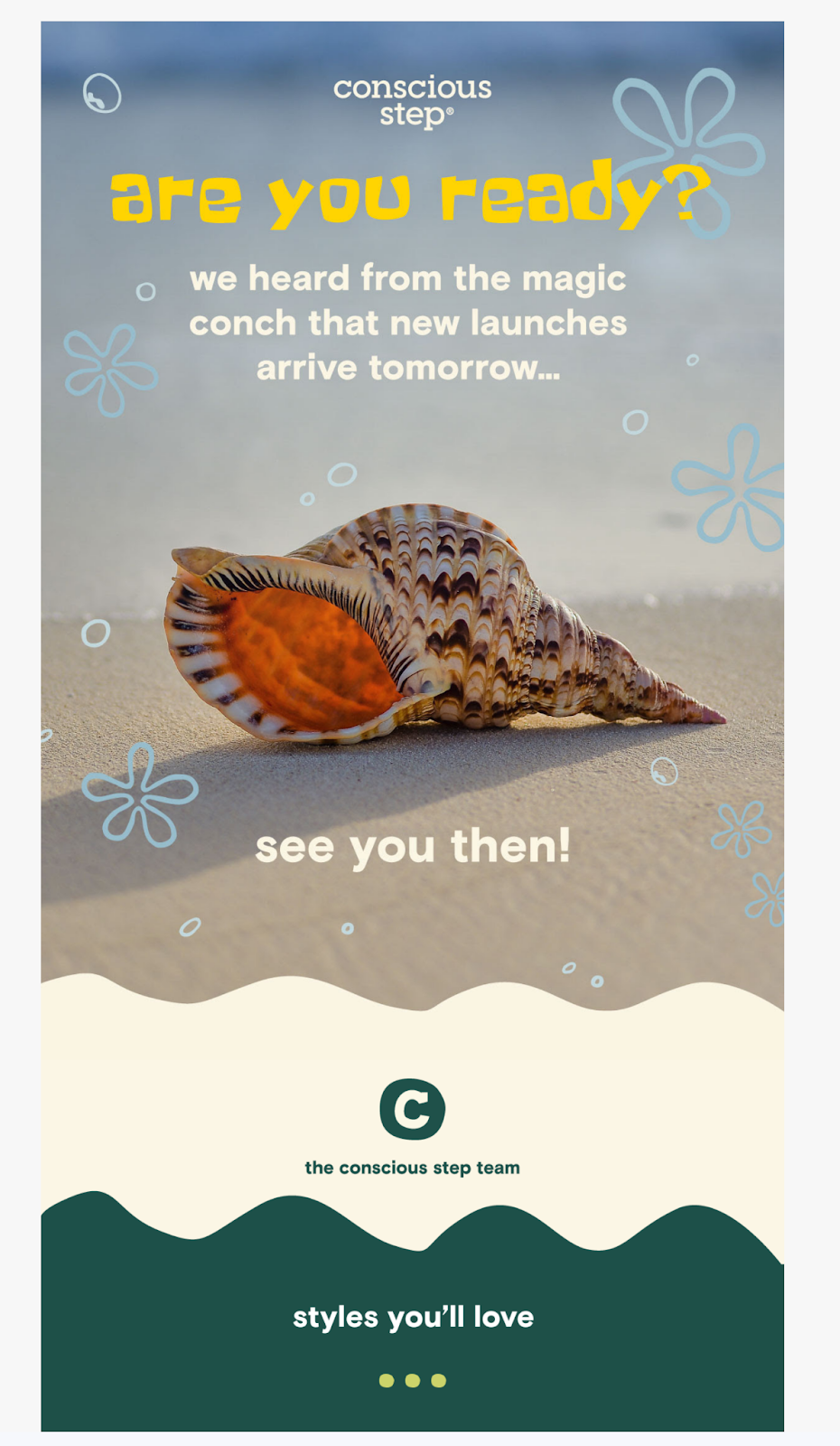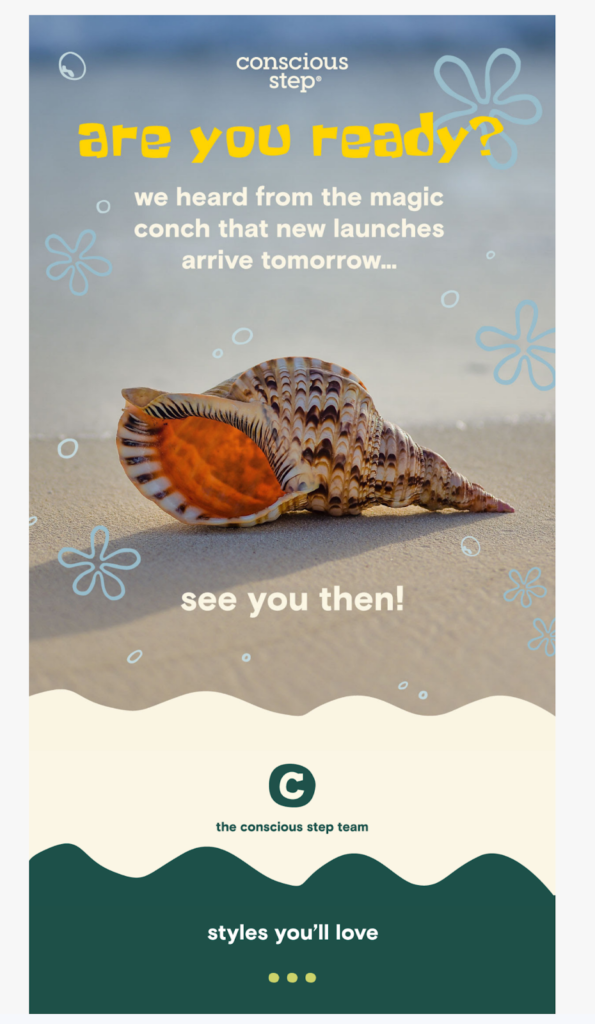 This email's cute subject line and preview text build anticipation for a coming announcement. The email's body maintains the mood and the fun with text that says, "Are you ready? We heard from the magic conch that new launches arrive tomorrow…"
Is it my imagination, or is that the Spongebob Squarepants font?
Enticing subscribers to entertain educational content: Snowfeet
📨 You don't care? Snowfeet are a love for life…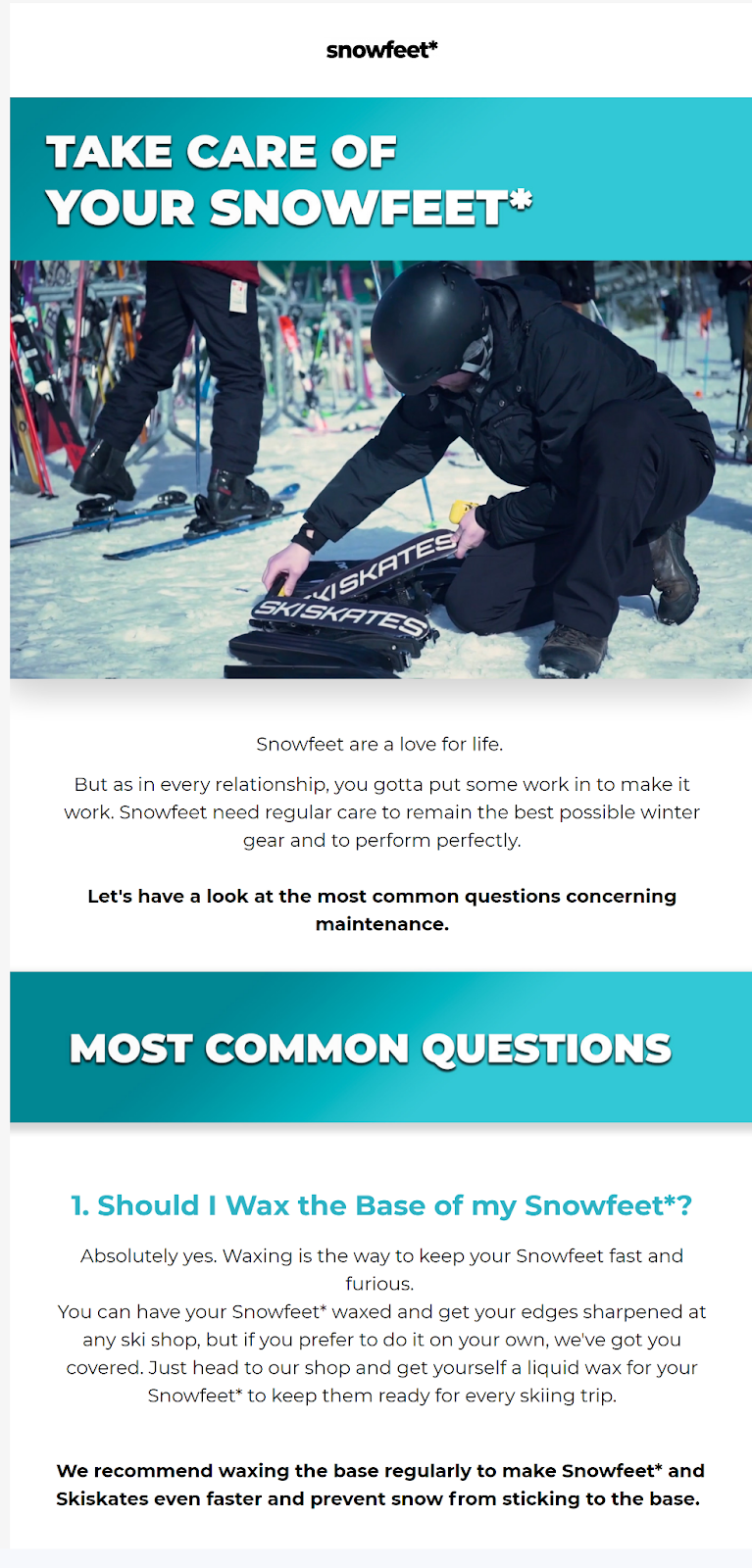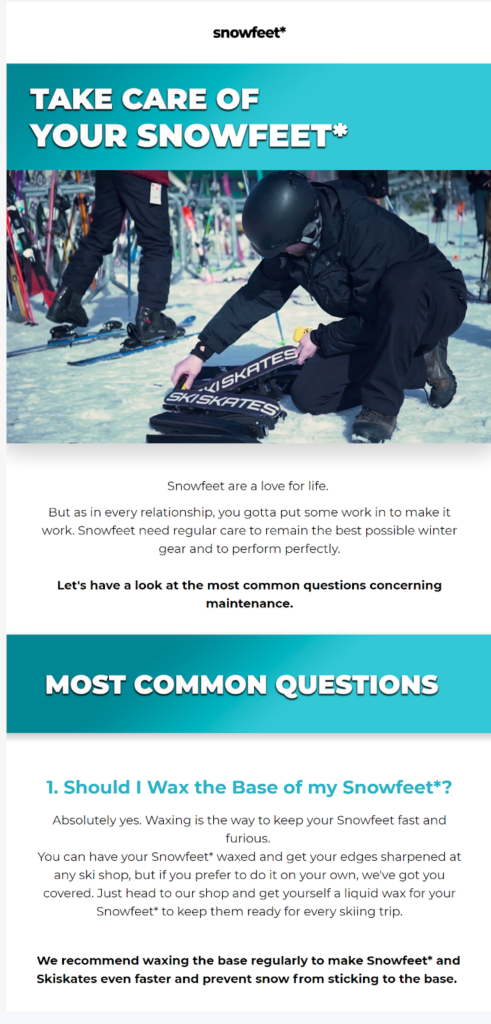 Winter sports equipment brand Snowfeet understands attraction marketing and frequently employs humor in its email newsletters that include product promotions and user-generated content.
This message is an educational one that aims to explain to subscribers how to care for their Snowfeet products. The brand lightens the mood and encourages opens with an attention-grabbing subject line that engages in a bit of hyperbole.
Funny because it's true: AYR
📨 30% OFF BECAUSE YOU'RE STILL CHECKING EMAIL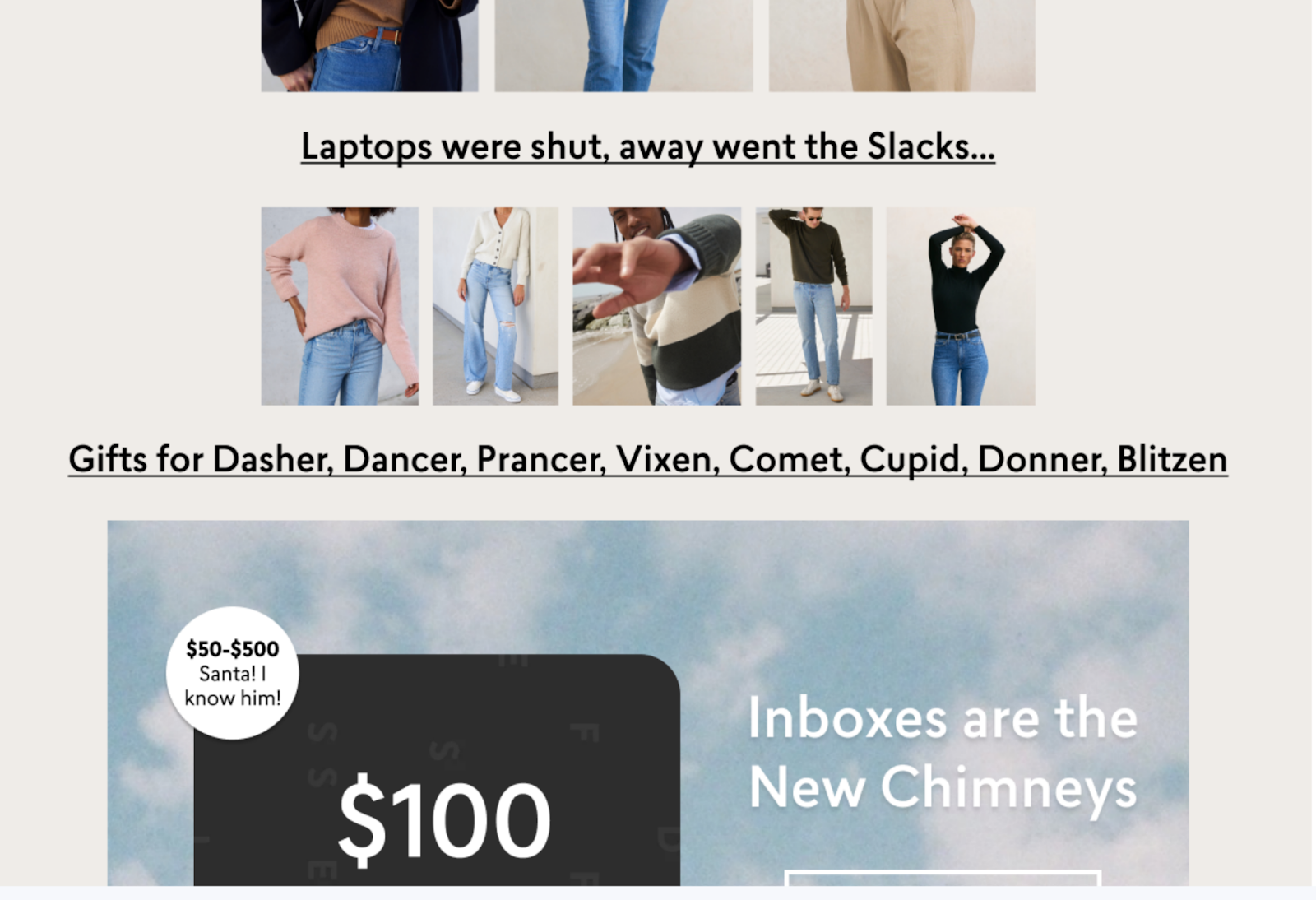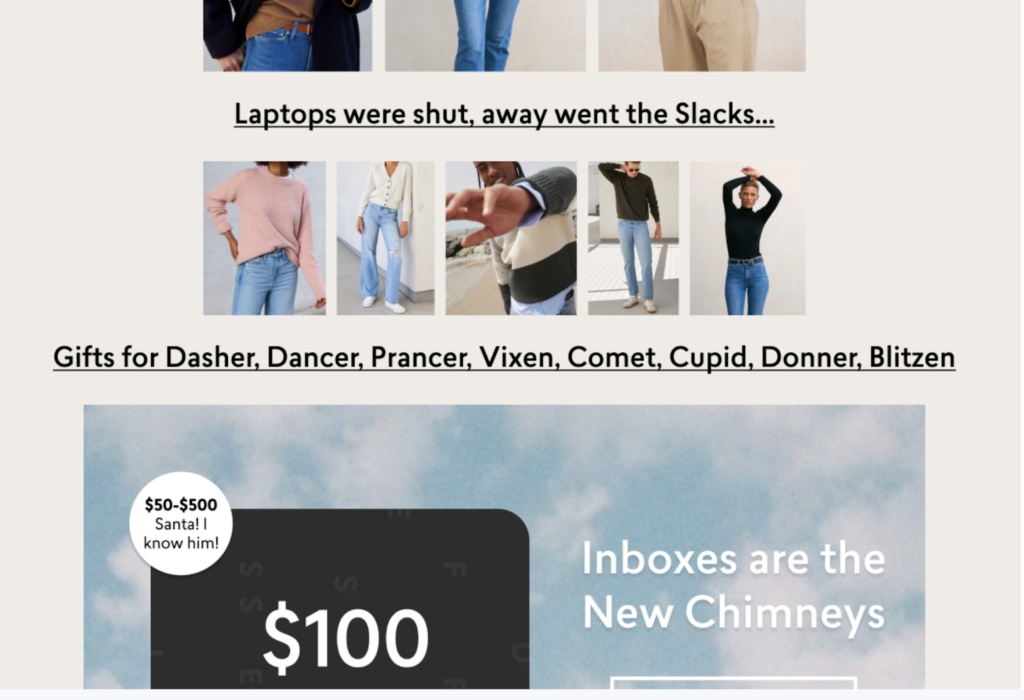 Clothing retailer AYR got me with this one. I was still checking my inbox!
The subject line isn't meant as a jab, though. The message was sent on December 21, and the email body copy hints that it's time to stop working (and take a break from the inbox) until after the holidays.
Well, this has been fun so far. Wanna see more examples of subject lines made to make you laugh (or at least crack a smile)?
More examples of funny subject lines from our inboxes
The Earthling Co. sends new subscribers a nudge to start shopping with a subject line that says
📨 Hey! Over Here! – Maybe we should be more direct…
Adding humor to your re-engagement and cart abandonment emails' subject lines can soften your message and put your subscribers in a friendlier mood.
Rural King uses familiar phrases to create an amusing visual in this browse recovery email:
📨 Put it in reverse and pick this up! – You drove by once, now give it another chance
This abandoned browse message from the Watch Gang develops a small story with its subject line and preview text. The improbability is the humorous element here.
📨 Hey, did you forget something? – Watch Gang – We Were Worried About You. So we kept your watches safe. Still want it?
Now, how about some puns?
Net Zero Co. makes the case for non-disposable razors with the pun-packed subject line and preview text with:
📨 🤭 We Mustache You A Question – Don't shave it for later.
The Cat Connection isn't afraid to have some puns. They sent an email update with the following subject line and preview text:
📨 So fur, So good! – Let's CATch up
Clothier and accessory brand Holden manages to work its brand into its wordplay with:
📨 Holden Hands – W Puffy Mitten – Cold weather warmth at your fingertips.
Uncommon Goods often uses comedy to connect with consumers in the inbox. Here are a few examples:
📨 Exclusive–but not in a snobby way. – Cool stuff you can only get here.
📨 Buying gifts is fun… – so we made up some reasons
What otherwise might appear as too much brag and not enough humble gets a lift from a bit of self-deprecation in these two examples from Uncommon Goods:
📨 Glamour called us "a teeny bit weird" – and we have never felt more seen
📨 This email contains 650 5-star reviews – Yes, we're *also* impressed that we did the math.
This line subject line uses observational humor to bond with subscribers:
📨 A sock filled with presents is kinda weird, right? – Make sure your stockings are the good kinda weird.
And this subject line takes a stab at satire and offers customers a break during the build up to Valentine's Day 2023:
📨 Love in the time of Inflation – Or, how to get in and out of V-Day for under $50
Using wordplay that appeals directly to its target audience of knitters and textile artists, Brooklinen sent an email with the subject line and preview combo:
📨 Would you be(weave) these deals? – we have just what you are looking for!
e.l.f. Cosmetics is another brand known for its tone. The subject line for its email welcoming new loyalty club members says:
📨 You're an e.l.f.ing VIP!
Sustainable personal and beauty care products brand Everist welcomes new subscribers with humor as well. This is their welcome email subject line and preview copy:
📨 Thanks for joining us! – We'll help you be a little less trashy.
Sales promotions are a popular topic for email newsletters. Several brands use humor in the inbox to capture attention and put their subscribers in a good (shopping) mood.
Check out keyboard and accessory brand Drop's pre-BFCM inbox copy:
📨 Black Friday–On Saturday??? – Go ahead, save. We're not looking.
Pet subscription brand BARK encourages subscribers to get the deal before it's gone with a funny, urgency-infused subject line:
📨 THE CEO KNOWS…LAST CHANCE TO SCORE $100 BARKSHOP CREDIT – Our CEO finally found out about this deal so we only have until the end of the day…
Here's the previous email in this seasonal sequence from BARK:
📨 Re: The big typo in our early Black Friday Deal… Someone added an extra 0 to this deal but we're' just running with it 🤷
Don't waste your best lines by sending a solo message. Create email sequences that grab your subscribers attention and immerse them in a story. Storytelling and humor are both devices that make messages more memorable.
On brand and on sale, Cards Against Humanity send a BFCM offer with the following subject line and preview text:
📨 200% Off Sale – Dear horrible friends, This Black Friday, emptiness has a new name…
Huckberry goes with words that are funny no matter when you use them in this seasonal message:
📨 Last Minute, Schmast Schminute – Less than 24 hours before guaranteed Christmas shipping prices go up…
Words using hard consonants such as "K" and "G", alliteration, misspellings, mispronunciations and multisyllabic words are among the devices comedians and humorists deploy to draw smiles from their audiences. (SWIDT?)
Here are still more email subject lines that capture my attention for their attempts to amuse:
Come for the clean, stay for the smell – ⚠️may cause locker room envy (OffCourt, shower and hygiene products for men)
Ain't Nuthin' But a G(amification) Thang – (Sleeknote newsletter)
Genius – Did that week seriously just happen? (Newsletter Morning Brew after the sale off Twitter and FTX news broke)
Ho ho no! Are you still using last season's packaging? (Packlane, packing manufacturer)
YOU'VE GOT NO CHILL- Thanks to these On-Shift jackets (FIGS, scrubs and outerwear brand)
It's soft with armholes. Any guesses? – We made shirts… (Stumptown Coffee, which sells coffee and shirts, apparently)
I'm not Brad. (Monthly Newsletter) – Great, now they're going to know Brad was really a secret agent. (Sent from Alex from Clearbit introducing a new writer for the Clearbit newsletter.)
Guys, Take it Outside – Discover our durable, dependable gear… (Ariat, outdoor and workwear)
We don't know who needs to hear this but… – up to 75% off everything inside> (Kate Spade, fashion retail)
NEW: Who let the dogs out? – We did – they wanted to catch some waves 🙂 (Conscious Step, introducing a line of socks supporting animal welfare)
What. A. Year. (Clothing brand SUAVS 2022 recap)
PRESENT PROCRASTINATORS, UNITE!!! – we got u. (Clothing brand, AYR)
Chillin' out , maxin' re-Laxis, all cool (AppSumo, introducing Laxis deal of the week)
Food coma + puzzle = perfect combo 🦃(Ordinary Habit, funny because it's true Thanksgiving promo email)
We're Getting Ahead of Our Elves! (Zazzle pre-holiday email blast)
Now that you've mastered the art of crafting funny subject lines take your wit to the next level by adding humor to your email campaign call-to-actions.
This call-to-action optimization guide explains how to write and format your CTAs to maximize their performance. All you need to add is the fun.