Nowadays, we conduct our Black Friday and Cyber Monday shopping sprees mainly from the comfort of our couch. Sure, we can search for deals, but as always, the best deals find us via email. That's why brands work on optimizing and preparing for this critical time of year for months. We invited email marketing's elite to share their knowledge. Here are their strategies and advice.
Black Friday and Cyber Monday are the biggest shopping events of the year. Customers are scouring for the best deals, and brands meet them on the omnichannel level with the best offers.
But is that enough? It's becoming increasingly evident that during this period, it's challenging to stand out.
Suddenly the "look at me, I'm an approachable `humanized' brand" kind of strategy seems to lose its luster, and at times, it seems that everyone is reduced to selling off, literally.
Even though email marketing has been known as the most cost-effective and ROI-positive channel to employ, you're going to have a hard time when you meet your client's inbox. It's practically overflowing with offers.
Every brand, product, and service out there puts its best leg forward, which raises the bar. Considerably.
That's why we gathered advice and strategy from email marketing's best, offering you the kind of insights and forward-thinking you'll need in order to win this upcoming season.
To say that some of them are thought-provoking will be an understatement!
Let's see what they had to say.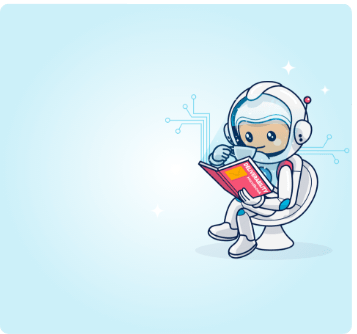 The complete
deliverability
handbook
Read the most significant, most organized volume of information written about email deliverability.
Black Friday and Cyber Monday brand advice & strategies
While it seems like BFCM is 'a must-attend sales event' to participate in, it's not always the case. Different brands, products, and services have different marketing strategies, and that includes the BFCM rush.
What you're selling or offering will determine your BFCM strategy, be it SaaS, a gadget, home appliance, clothing, etc. You get the picture. Each product has a different target audience which acts and shops differently. And this must come into consideration when you're planning for the season.
At this point, I'm sure that you have a lot of questions. Let's start to answer them by reviewing what the below brands had to say about their Black Friday and Cyber Monday strategy.
The @Ongage Marketing Team – Strategize your Black Friday and Cyber Monday in advance and reap the rewards

Melissa Pekel VP Marketing, Haim Pekel VP Growth,
and Ayal Menaged Marketing Manager @Ongage
Many companies can see a substantial increase in their revenue reports during Black Friday, Cyber Monday, and the Holidays that follow.
Email is without a doubt a major contributor to Black Friday and Cyber Monday's success since it's the #1 channel to communicate with your customers.
You need to be on top of your email game.
As a whole, you don't need to sprinkle fairy dust on your Black Friday and Cyber Monday campaigns. Email marketing remains essentially the same. But, the competition for your customers' attention is fierce. To end on top, you must come prepared.
Luckily, there's plenty of time for that.
To start, let's break down the landmines you need to pass in order to close a sale during this season.
First, you need to find your way into the inbox.
Then, you must stand out in a sea of companies who're doing the same.
Finally, you'll have to convince your customers' your offering is worth it.

Let's go step by step and get you the best exposure possible to customers eyeing deals like yours.
#1 How to get into their inbox? Hint: It's all about deliverability
If your emails currently find their way into the spam folder, they won't magically end up in the inbox during BFCM.
Now is the time to change course and recover!
Start by following every step in our email deliverability guide to gain insights into your operation and earn your spot in the inbox.
If your emails are reaching the inbox, that's a great start! But there may still be work to do before Black Friday and Cyber Monday.
Due to various offerings during this time of the year, you'll probably send more emails than you usually do. ISPs like consistency and won't take kindly to a sudden spike in mailing volume, even if it's justified.
Much like when you're warming up an IP, you'll need to gradually ramp up your sending volume until reaching the number of emails you'd like to send during BFCM.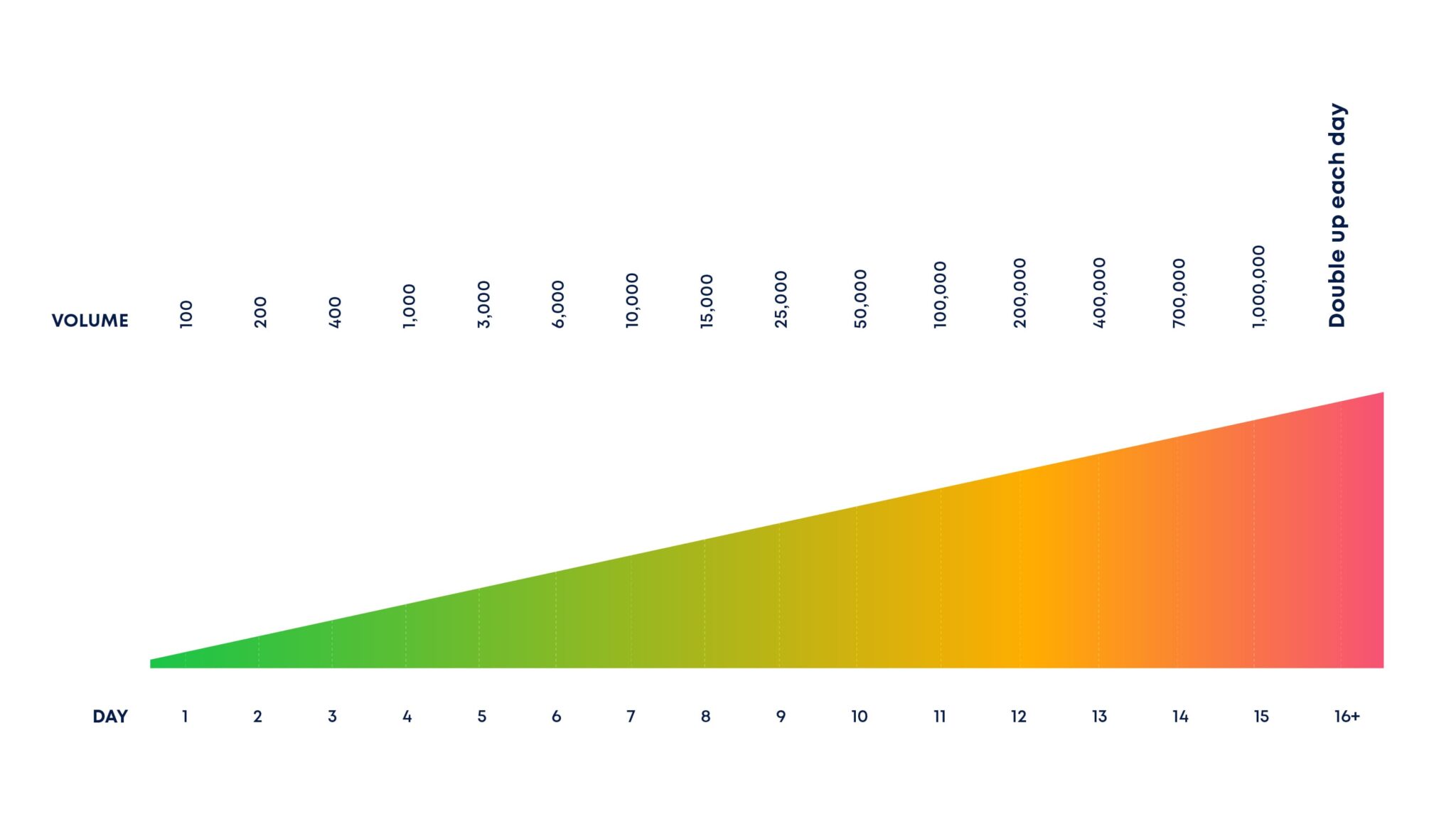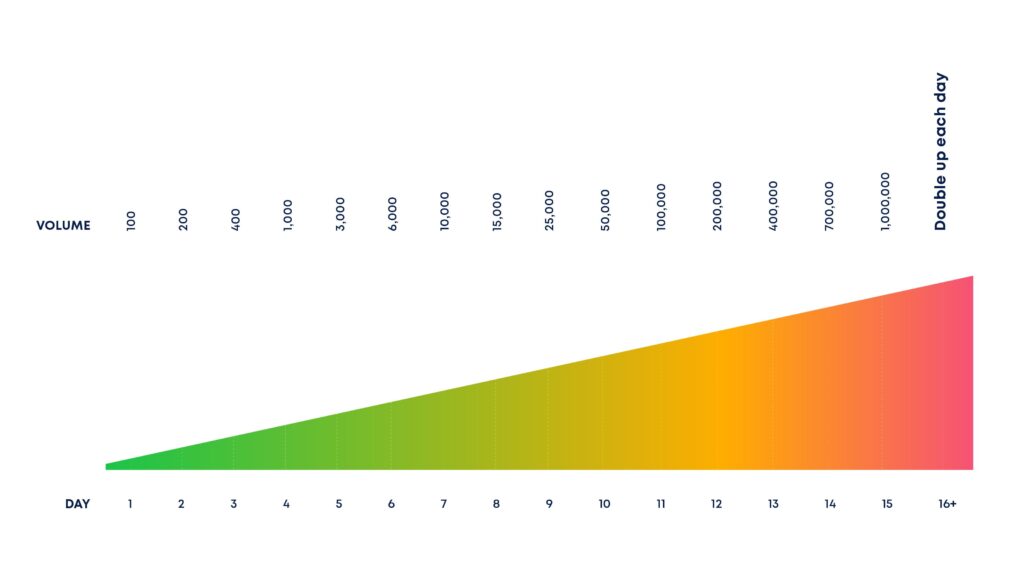 With that in mind, if your sender reputation is excellent, you may have minor issues with ramping up quickly, as ISPs trust you already, knowing you deliver valuable content to your customers.
While you're ramping up, consider the following:

Conduct rigorous email hygiene. Doing so is crucial any time of the year – it's the difference between hitting the spam or the inbox – but it's crucial before, during, and after Black Friday and Cyber Monday period.
You don't want to fall into spam traps right before the Holidays, right? Validate your email list always, and verify each new lead you acquire. Either by real-time verification methods or double opt-in for better standing with ISPs and customers.

Watch your metrics. Since you want to arrive at BFCM with the best sender reputation possible, be sure to examine your email analytics closely. Any increase in spam or email bounce backs should raise a red flag, as well as a decrease in engagement rates.
For even better insights, get them straight from the horse's mouth. Sign up TODAY to Google Postmaster, Microsoft SNDS, and Verizon Postmaster Tool to find out what ISPs think of your emails.
#2 How to stand out in a sea of emails? Hint: It's all about the hunt
People love the hunt.
Whether it's the best deal, haggling, or getting more of that sweet, sweet deal they're after. But before you immerse yourself in giving them the experience they're after, let's make sure that you got the basics straight.
Promotions Vs. Primary Tab on Gmail
When your email arrives in the inbox, it competes with so many others. But there are ways to make it pop. If your emails end up in Gmail's Promotions tab, using Google Annotations is a fantastic way to stand above the crowd. But if your email lands in the Primary tab, there's still much you can do.
Perhaps the most interesting one would be BIMI (Brand Indicators for Message Identification). Google recently announced the protocol is out of beta, which means you can have your logo next to your sender name.
It makes it easier for your customers to `hunt' sort of speak for the deal your brand is offering.
On top of the attention and focus it provides, employing BIMI signals customers that the email they just received is legit and not a phishing attempt.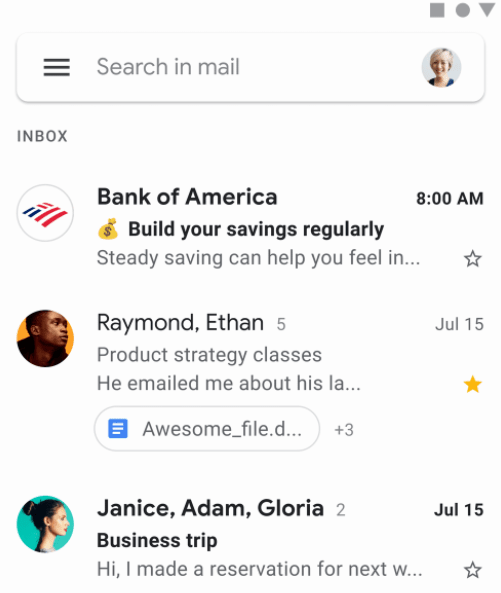 Show them who you are
Next, pick a clear sender name (start using it now), communicate the value of your email at the beginning of the subject line with some urgency, and don't forget to use the precious real-estate the pre-header text provides.
Now, for the more advanced stuff.
Own your Black Friday and Cyber Monday cart abandonment
During this period, your clients are looking for deals, end of discussion. If they entered your website and dropped mid-process, you can send them a follow-up email with a better deal as soon as possible.
Yup, fighting for attention is all about first come, first grabs. When you offer someone a better deal with a cart abandonment email, you're getting to tap their inboxes twice and even more with a perfectly timed drip campaign.
However, that's not something that we recommend doing during the rest of the year. Being pushy with discounts is not a good practice and can reflect poorly on your customers because it tells them that the only way you can differentiate yourself is via discounts. You have to offer them more value than just a significant discount.
Create a dedicated cart abandonment sequence focusing on this Black Friday and Cyber Monday. If you have some development needs, you might still have time. But the time is now.
Make it engaging, and offer your best, whether it's via a better price or other forms of value.
Follow your competitors and check their strategy
To do better, you'll have to understand your market and follow trends and price updates. Subscribe to all your competitors' channels or use price monitoring solutions to check out what your competitors did last year.
Although you won't know what they're planning to do on this year's Black Friday and Cyber Monday campaigns, you'll get a pretty good idea of how they conducted themselves last year, and that can help you a lot in planning your moves.
Start early, or start planning
You don't need to wait for Black Friday and Cyber Monday to offer your deals. Many people plan to be out during BFCM, and they might not have the attention spans during these days.
Beat the lines in Target, Best Buy, and Walmart, and offer your deals before the rush. Having said that, there is value and anticipation before BFCM. That's why testing this is highly important.
It might not add up to much this year. But next year, you'll have historical data, and even that will tell you the best time to send. So segment your audience and try to see if specific campaign release dates/hours produce more sales.
Build anticipation
Make sure that your audience is actively hunting for your deals via emails or any channel for that matter during Black Friday and Cyber Monday.
For instance, you can run a campaign that will prompt customers to register to be the first who receive a certain deal during the holiday and announce that stock is limited. In Cyber Monday's case, you can limit the deal to only 500 accounts.
Building up towards the holiday will help collect a "special" segment that can spread your reach even via referral (more about that in number #4). In addition, it's a major qualifier for future deals since the customers indicate that they're interested in what you're offering.
#3 How to best convert them? Hint: it's all about personalization and value
As with any marketing activity, you first need to strategize. We're in October, meaning it's precisely the time to get your ducks in a neat row.
Ask yourself what you want to achieve this Black Friday and the upcoming Holidays. Is it increased revenue? Net profit? New customers? Retaining existing ones? Your answer (and there can be more than one) will define a conversion for you and dictate the offers and value in your emails.
And as with every time of the year, it's all about value. But in this period, due to the influx of emails, it's even more critical.
Value comes in many forms. If you're looking at providing monetary value, you can try sitewide discounts, tiered discounts, free shipping, and more. You may ask what works best. To answer that, you'll need to dig into your data. If you tried different things last year or during this year, pull the data and make an informed decision.
In case you don't have any past data, consider going with significant discounts. Whatever you decide, you must make the experience as frictionless as possible. That means an automatic discount at checkout, with no hoops to go through.
Put simply. The quickest win wins the quickest.
Be clear in your offering. Customers see so many offers that they don't want to spend precious mental energy figuring out the fine print or making the offer work.
We just talked about using past data to provide value. Don't be mistaken and think it's only about "what discount works best?" Data can help you achieve personalization, which is the ultimate form of value.
Customers are much more likely to open, click, and purchase items based on personalized emails. To achieve a high level of personalization, we strongly recommend connecting your CRM to your email platform, and there's plenty of time to do that. If there's only one piece of advice to implement from our section, it's this.
Such a connection will allow a seamless stream of information between your backend and your email platform, giving you the ability to send targeted emails based on your collected data, such as age, interests, purchase history, and more. By having the customer's data, you can analyze their habits and their motivation for doing things.
Then, you can create specific segments or use dynamic content feeds to pull data in real-time and with minimal effort. Doing so will also make cross and up-sell so much easier, with relevant items offering inside specific emails and with follow-up emails.
#4 How can you take it a step forward? Hint: amplification through automation
Reach more people organically. BFCM is the perfect time to get the word out about your product. And the best approach for this kind of thing is to recruit your loyal customer base.
How do you encourage your customers to share your offering?
As always, value is the answer. Start by offering something out of this world. If it's truly remarkable, that's usually all you need, as people love to share great finds.
We mentioned earlier that we recommend creating a segment that wants to be engaged during the season, but there is so much more you can do, and you don't have to limit your referral program to just that list.
The best way to go about it is by making it easier for customers to spread the word for you.
Consider rewarding customers with a referring bonus, so they'll have monetary motivation to share your product. You can try a different method of entering those who share into a special BFCM ballot, in which every share increases their odds of winning it.
Finally, don't forget to make it easy to share. If customers have to jump through hoops to share your product, they may give up trying. Including noticeable buttons that will take users to their favorite social media channel will make sharing easier, resulting in more eyes on your brand and offer.
Automate your email operation. You're going to send millions of emails in a short span of time. To do this successfully, you must use email automation.
Those emails leading up to events? You can schedule them in advance, or better yet, create drip campaigns based on dates.
Perhaps more important are automatic transactional emails. Cart abandonment emails are imperative in times like this, with customers checking various options left and right. As mentioned, a timely email reminding customers of the value of what they left in the cart can go a long way in terms of your revenue.
Approach customers via multiple channels. While email is one of the best 1:1 channels customers have with brands, it's not the only one. Other marketing channels like SMS marketing and push messages have unique strengths of their own. Playing on these strengths while combining them with curated email messages can help you seal the deal.
Melissa, Haim, and Ayal lead the Ongage marketing team.
Itay Landau @Elementor – Highlight your values and tailor content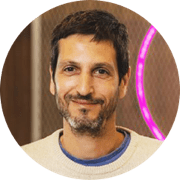 Our goal at Elementor is to serve our users. When it comes to subscriptions on yearly plans, it is not easy to determine which values are most important to our currently paying users during the "Sales/Holidays" seasons. It's a bit different for new conversions as the fight is over grabbing their attention in their inbox as it is flooded with other promotional emails.
Testing new approaches and tactics during those days can be frightening but is crucial.
Leading with big discount numbers is the most common and straightforward approach but is difficult to offer if your business runs off a subscription model.
So what is our leading guideline?
Our day-to-day tested email marketing strategy revolves around creating conversions by highlighting the values of Elementor as pricing (usually) is not the dealbreaker. So during sales seasons, we continue to emphasize Elementor's values and tailor the content for different personas while mixing discount messages to align with the "Holiday spirit."
The strategy for retaining existing users is a different ball game, as upgrades typically stem from the user's needs and not from any financial incentives. Since there is little we can offer other than discounts on upgrades, we are still discovering the best offer we can give to treat our most important population – existing paying users.
Itay Landau is Director of Customer Relationship Management at Elementor.
Ari Kibovich @SodaStream – Offer bottled happiness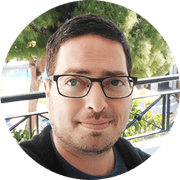 When you have a lot of noise in your inbox, it's difficult to focus. That's why brands find it challenging to stand out during this time of year. At SodaStream, we want to ensure that our brand's tone and voice don't mix with the rest of the seasonal noise.
We greet our customers with happy holidays wishes, pitching them happiness and family instead of products, knowing full well that this should be the real focus during the season. There will be a time for campaigns that focus on sales, and customers would appreciate a brand that made them feel good by understanding their needs.
Ari Kibovich is an email marketing manager @Sodastream.
Roy Povarchik @Any.do – This Black Friday and Cyber Monday: go for something different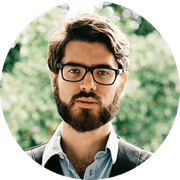 With over $14 Billion spent last year on Black Friday & Cyber Monday, it's easy to understand why every brand and product feels they need to jump in on the party.
Every marketer's calendar starts filling up with meetings discussing the deals, discounts, campaigns, and email flows they'll create trying to lure customers from early September.
In the past, Any.do was no different.
We launch campaigns offering free tier users to upgrade to a yearly premium plan for about 50% off—a classic Black Friday/Cyber Monday deal.
Our channels usually focused on push notifications, in-app messages & and emails to our users.
It provided us with an extra push in sales but didn't do much in brand uplift or any meaningful higher conversion rates for our regular premium offer.
Like the new Marvel show on Disney+, we decided to "ponder the question "What if?"
Is 'Black Friday or Cyber Monday a one-size-fits-all commerce Holiday?'
This question leads to three additional questions:
#1 What do people buy on Black Friday?
This is how I look at what people are buying on Black Friday:
Specific categories: Electronics, gadgets, clothes, and accessories (from brands).
A.K.A. usually pricey and not prioritized
Specific products: People wait for a discount on a particular product they want to buy (new iPad).
A.K.A. I was waiting to buy this thing.
Specific deal vendors/brands: People who are already customers of a specific vendor/brand and are open to new opportunities from that brand, which they might've not thought of before (Amazon, BestBuy, etc. are great examples).
A.K.A. one place, many opportunities
Customer spending is prioritized in these categories. They have expectations of getting discounts on these sorts of items, from these types of providers, specifically on Black Friday/Cyber Monday, and if they have the proper pre-set budget, they'll start spending.
The big "shopping spree" isn't really about a bunch of zombies crawling through the streets (offline and online) seeking to spend money.
It's more of a hunt for a targeted preferred prey of flavor. They had a taste in the past, and they want more.
So, if you don't belong to one of these categories, maybe you can skip Black Friday this time?
#2 Can I win the attention war?
Say you've decided to discount your product. Why would you announce it (I'm not even talking about paid media) on the most cluttered day of your users' inboxes in the year?
There are dozens of emails from other brands announcing their discounts. You are just noise at this point.
On top of that, you are competing on a day where the best discount wins versus the best product. It's a race you shouldn't want to win for your brand.
Finally, all the discounts and offers are bulked together in this short period. You're fighting against different product categories.
This puts your product at a disadvantage.
Does getting 50% off a subscription that costs $60 a year feel more prestigious than $300 off a new iPad Pro?
Why should your discount even compete with an iPad Pro?
Assuming you don't fall in one of the categories mentioned above (most SaaS products don't), why would you choose to position yourself to lose? And if your customers are waiting for your discount, wouldn't they love to get it on every other day as well?
#3 Who cares about your discount?
You most likely have loyal subscribers that appreciate your emails. It's fair to assume they'll be happy to get an exclusive offer from you, regardless of the date. For them, BFCM isn't necessarily the ideal time to focus on the value that your brand brings to the table.
The same goes for you.
What can you do?
Send out promotions on special occasions for your clients, like birthdays, specific industry relevant events, or leverage your data. For example, we will offer a discount for users who've attended several webinars in a row.
These already feel great. The motivation is there. Why not reward it with a prize?
It can also be an industry/trend of the day of your choosing. For instance, engaging with your customers on your terms with limited-time offers will help you stand out in their emails and avoid the race to the bottom.
And this is what we plan to do during Black Friday 2021 and the upcoming year. We'll take ourselves out of the Black Friday game and apply the same discount during a different, more attentive timeframe. We might be celebrating productivity day (it's a thing, yes) or the company's annual birthday.
It'll be an exciting and vital test to have. One that many data-driven companies may want to consider. We'll let you know how it went this time next year 🙂
Roy Poverchik is Head Of Growth & Marketing at Any.do.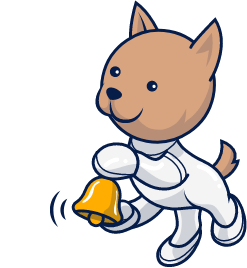 Stay on top of everything that matters in email marketing
Stay on top of everything that matters in email marketing
Black Friday and Cyber Monday email expert advice & strategies
The email marketing veterans below are in the business of running large-scale campaigns and consulting brands and large companies. They are measured by their insights and the impact they deliver.
They know what it takes to get into the inbox and which strategy is more likely to increase your revenue as you enter the Holidays.
This section is a must-read.
Chris Marriott – Enter Black Friday and Cyber Monday with an excellent sender reputation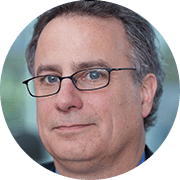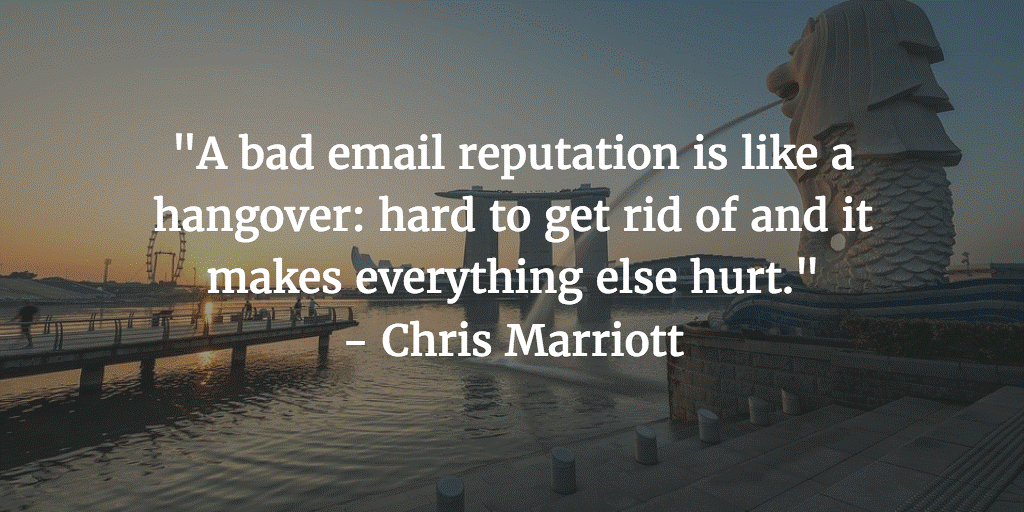 I see this quote of mine pop up all the time in various forms. I'm flattered that so many people like and agree with what I said. And with Black Friday just down the road, this is the time of year for email marketers to really take these words to heart. Because optimizing your operation for Black Friday 2021 starts with ensuring that between now and then you do nothing that harms your sender reputation with the major ISPs.
You want to make sure your Black Friday emails get into as many inboxes as possible. So what are some of the things you should be doing (or not doing) between now and then (and probably the rest of the year as well):
Don't do any email acquisition that isn't 100% by the book. That means not adding anyone to your list that you aren't positive wants to be there. Many people are happy to help you grow your list, and that's always tempting around the holidays. Still, the quality is critical, and quantity could be catastrophic if new subscribers complain, unsubscribe, or ignore your emails. On a large scale, this will definitely lower your reputation, or much worse.
Resist the urge to make large-scale reactivation efforts or to over-mail your inactives. The upside to a few reactivations may not be worth the degradation of your sender reputation. Mailing to too many inactive subscribers is a sure-fire way to lower your deliverability over time.
This also is probably a good time to do a little list hygiene. Working with the right partner, cleaning your list will bring many benefits by reducing your bounce rate and getting rid of addresses gone bad. It has the added benefit of lowering your costs.
The major ISPs will be burdened with delivering billions of emails on Black Friday through the holiday season. They'd be looking for a good reason to send yours to the bulk folders of your subscribers, so don't give them any cause to do so. Improving your sender reputation between now and Thanksgiving will pay you huge benefits starting on Black Friday. And that starts with your emails landing in the inbox!
Chris Marriott is the President & Founder of Email Connect.
Dela Quist – Engagement and conversions will give you an edge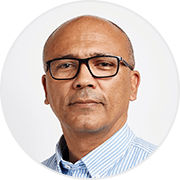 Most holiday season articles tend to be about what to do during the holiday season. What I like most about the question – thanks for asking @Ongage – is it focuses on the work email marketers have to do BEFORE the holiday season begins and that, my friends, is where your efforts deliver the most impact. Your digital marketing cycle can't wait until Black Friday to kick off. You should start preparing for your holiday marketing and prepare the ground for your holiday marketing ideas no later than September.
2020 saw a huge increase in holiday season sales, combined with supply chain disruptions that impacted shipping. As a result, this year, this year many consumers will be shopping earlier to ensure gifts arrive on time.
However, this isn't the only reason you should be ramping up your online marketing long before the Q4 arrives. Done well, ramping up your engagement activity in advance will build on the recognition and ultimately trust in your brand that will give you the edge over the competition when the holiday rush begins
In advance of Black Friday '21, there are two things Team @AlchemyWorx recommend email marketers need to focus on:
Increase the engaged file or segment size by as much as possible prior to Black Friday (aim for 10%-20% over your 12-month average).
Improve Conversion rates.
Increase the engaged file or segment size
Traditionally, email marketers have used open rates as the key measure of engagement and this year the announcement that iOS 15 will eliminate the ability to accurately track open rates presents email marketers with a new and interesting challenge.
The truth, however, is that an open doesn't necessarily tell a marketer anything. An email received by a subscriber does not have to be opened to generate a sale or visit your website or store. Consumer Surveys consistently show that between 30% and 40% of respondents mention "visit the company's website via another route" as a likely response to an interesting email.
We recommend widening and deepening your definition of engaged for all other metrics that you track. So instead of Engaged segment = Opened <90 or 180 days try treating other segments as active whether they opened or not, for example (there are many others):
Click <180 or 360 days.
Site visit <180 or 360 days.
Purchased last Holiday Season.
Improve Conversion rates
I will start my recommendation in a place you might not expect – Triggers or Automated Emails. About 50% of all revenue attributed to email automation comes from two trigger types – cart and browse abandon! Cart Abandon triggers speak for themselves, but no matter how much emphasis we have placed on opens and clicks as indicators of engagement, email drives a lot of purchase behavior in other channels. Browse abandonment triggers are a very powerful way to ensure browsers are identified and converted.
Any time spent improving the conversion rates of those triggers over the next 40 – 60 days will pay huge dividends AND increase your overall conversion numbers.
As always, I have tried to give extremely practical advice that anyone can benefit from. I would love to hear of any success stories. Have a successful #HolidaySeason2021.
Dela Quist is the founder and CMO of Alchemy Worx.
Karen Talavera – Dive deep into your data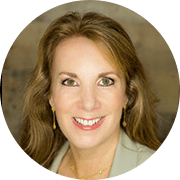 Chalk it up to the pandemic or not, but e-commerce has passed another major inflection point in its growth and adoption, and last year's holiday season proved it. By all accounts, 2021's Black Friday and the subsequent holiday season will be another e-commerce (vs. in-store-retail) shopping bonanza! Since consumers have come to rely more heavily on commercial email than ever for product availability, launch, and deal info, that's great news for email marketers.
To best capitalize on this shift, brands should keep these top 3 things in mind when trying to optimize operations for BFCM 2021:
Identify your top sellers, seasonal limited-time specials, and other high-demand products. Then, make sure you know inventory levels and promote these categories or items appropriately! Plan to include dynamic creative elements like real-time stock levels or countdown timers (in days or hours) for price, ship and offer deadlines. FOMO can definitely move the needle at holiday time as consumers hunt down popular gifts and don't want to miss out on the best savings and availability.
Segment your email list into customers (past purchasers) vs. prospects who've yet to purchase. Develop unique offers or nurture streams for each. BFCM is the perfect time to entice lurkers or new subscribers into finally pulling the purchase trigger, provided you've already onboarded and familiarized them with your brand. If you haven't, consider a modified welcome/onboarding campaign geared to getting to know you and your fantastic offerings just for the holidays.
When it comes to customers, segment ruthlessly and conduct an RFM (recency, frequency, monetary spend) analysis on 0-12 month buyers. Are you carrying "dead weight" on your email list in the form of customers who haven't bought in years and need reactivation vs. a holiday marketing blitz? If so, identify those inactives and set them aside during BFCM. Then zero-in on your most recent and consistently active buyers and segment them by spend level, recency and frequency over the past 12 months. You'll easily spot true loyalists who deserve your most rewarding and exclusive deals, lower but more frequent spenders worthy of a push toward higher cart totals, and seasonal buyers you can invite into monthly subscription or renewal plans.
Karen Talavera is the founder and principal of Synchronicity Marketing.
Tom Sather – Assign roles and responsibilities TODAY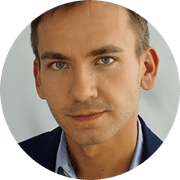 Most email operations struggle during the Black Friday weekend and through the rest of the holiday period due to unplanned events and most specifically deliverability issues that can result in time-sensitive emails sent to spam or blocked. Many email marketers will focus too much on things like the right frequency and cadence to prevent emails from going to spam. The truth is, most of these issues can be prevented even without using additional technology or resorting to sending out a trickle of emails.
Assign roles and responsibilities early. Know who is responsible for daily reporting and who should be contacted for what problems. For example, if your IP address is blocklisted, document who can pull log files, who will reach out to remove delisting, and who can provide additional data or documentation on subscriptions if asked.
Another gray area in ownership is with domains. Especially for smaller businesses, domains may be set up and owned by different roles and departments. I've witnessed developers, email marketers, and corporate email admins all make domain changes that have impacted delivery for each other. High turnover, especially in 2021, is another reason to document these roles and responsibilities.
Next, you should have everyone on your "roles and responsibilities" list triple check their domains for issues. Authentication has been around for a while now to help identify domain ownership by brands and help email providers block phishing emails. The good news is most marketers are using it without issues, but I've witnessed more recurring delivery issues lately as a result of minor setup issues. For example, an extra space in an SPF record may cause validation to fail at some email providers while passing at others.
Maybe the most common that I've seen lately is authentication records that aren't optimized. Specifically, as companies add more domains and technology services to the mix, SPF records grow resulting in multiple lookups causing failures at some email providers like Microsoft, but encountering no issues at Gmail.
Lastly, now is the time to evaluate your list and segments. I have yet to meet a company that doesn't email older, lapsed subscribers during the holidays. While many consider this to be a bad practice, the truth is it's a bit more complicated.
A lot of new subscribers are added to lists during the holiday period only to drop off in the new year. However companies may see these same non-responders active again during the holidays. To balance risk with reward, marketers can now try to reactivate those subscribers to determine who to mail and who not to mail. Or marketers can create segments based on activity and measure if there's a deliverability impact for any and adjust accordingly.
While many email marketers may be worried about changes being made in the name of privacy, we've been down this road many times. To be operationally efficient during the holidays means focusing on the basic and sometimes mundane things we take for granted or overlook in our email programs.
Tom is the owner of the Email Lookout agency.
Kath Pay – Now's the time to grow your list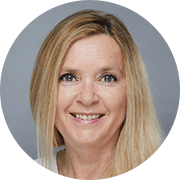 Firstly, I recommend having a third-party email specialist perform an audit of your current program, as well as the entire customer journey. This will give you a bunch of recommendations and quick wins to implement ASAP before the holiday season commences. If they do a good job, you should also walk away with a list of missed opportunities to implement.
Secondly, the peak season is a key time for eCommerce companies to sell items and grow their list. So, ensure you have on-exit popovers and data capture forms positioned throughout the customer journey, ready to capture their permission. Remember – you've spent budget driving them, so ensure you make the most of the budget and gain permission to market to them, so you don't have to ever pay for them to visit your site again.
Thirdly, ensure your automated programs are optimized and converting well. These programs drive a lot of traffic and sales during this period, and their aim is to help the customer, so focus on making them helpful and personalized.
Finally, have a solid warm-up strategy in place and diligently monitor your inbox deliverability before, and during this period.
Kath is CEO at Holistic Email Marketing.
Ryan Phelan – It's time to walk around your airplane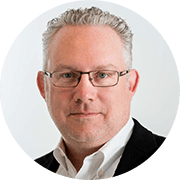 Holiday 2021 is shaping into a hybrid of online and in-store shopping – more "normal" than 2020 but still jacked up compared with 2019.
When does Black Friday start?
That's the first question to answer. And it's not the date on the calendar – Nov. 26 this year.
In 2020, many brands pulled Black Friday forward. Some didn't even do "Black Friday" campaigns, which spurred pundits to claim the traditional opening of the holiday shopping season was dead.
Not dead but different
For some retailers, pulling Black Friday into October and early November was a competitive move against Amazon, which delayed its summer Prime Days event several months. For others, it let them reach out to nervous shoppers who switched from in-store to online buying.
Now everybody knows that shoppers will be open to Black Friday campaigns earlier than usual. You should know your organization's Black Friday start date by now – if not, pin it down ASAP.
Optimizing for Black Friday and Cyber Monday
With Q4 just days away, you no longer have extra time to create complex campaign drips or test new strategies.
During a recent conference call on holiday prep, the sentiment was that we are talking about tactics now, not developing long-term strategy. Your tech group probably doesn't have the time to create special automations or integrations for you. Your holiday plans should be on final boarding, if not locked down already.
So, do what airplane pilots do before they take off – give your tactics a solid once-over.
Whenever I fly, I watch pilots walk around their airplanes to make sure everything's good. They might spot things the ground crew might have missed. If nothing else, they can assure themselves that everything checks out.
As a marketer, you should leave the flight deck and walk around your plane to check that everything is working the way it should. Your pre-flight checklist can include these questions:
Do I have all the data I need, or do I know where to get it?
Are my segments and audiences set up?
Is everyone on my team motivated and ready for the onslaught?
Do we have quick-reaction campaigns set up so we can handle unexpected rough air?
Be ready when things go wrong
Your contingency plan will be more important than ever this year. Work with your team to create a plan that says, "If this happens, here's how we'll respond." Commit it to paper or post online so everyone can access it quickly.
We already know natural and human-made disasters, aided and abetted by the pandemic, can disrupt the supply chain across all verticals. Are you ready with out-of-stock or shipping-delayed triggered emails and other responses? If not, you have only a short time to pull them together.
Walk around your airplane right now, and be sure you're ready for takeoff.
Ryan Phelan is Co-Founder of Origin Email Agency.
Jordie Van Rijn – Use data and protect your margins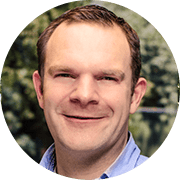 Optimizing your Black Friday operation is all about increasing your chances of success, here are two fundamental but often overlooked ways to do so.
#1 Enrich your profiles with "I want this" data.
The Holiday period is becoming longer. Brands are starting their pre-promotions earlier, and the offers end later. But you don't want to start your promotions too early with blanket promotions. Rather, make sure to check how complete the profiles in your database are.
Do your customer profiles tell you exactly what people want?
Do you know which products / services to exclude? Is the data recent enough?
A pretty straightforward trick to make these Emails pop is to make best use of what you know the customer wants, turn to targeted marketing and make them love you.
If there are holes in the profiles, you can straight up ask for their preferences, or to (pre)fill their wish list. Another way is to tease them with similar items or related content and track the clicks to get that individual data.
Additional data allows you to be much more specific in your targeting personalization, and segment. And don't forget about that negative data, that tells you what people DON'T LIKE.
Here is an excellent example from Sony some years ago where they do a combo. Left is sent before Black Friday and the second on Black Friday.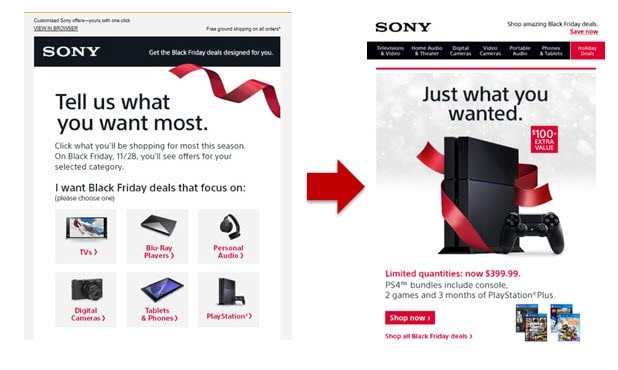 #2 Choose a different type of promotion and protect your margins
Many companies do a great job of just slashing prices and in the process, nullifying their profit margins and shooting themselves in the foot. Don't forget the 4P-model includes Place, Promotion, Price, AND Product! Don't let your discount be the only one thing that differentiates you and take the front seat. So be sure to protect your margin with smarter promotions. For instance by:
Offer products especially made for promotion during the sales days.
Smarter promo's instead of 25% off, make it 2nd half price.
Work with partners and split costs or get more reach from them promoting you in return.
Add or sell digital products (typically no additional product costs).
Go for product plus, instead of discounts. Here is an example by MAC that is using a product plus.
Subject line; Last Day to Choose Your COMPLIMENTARY Full-Size Gift.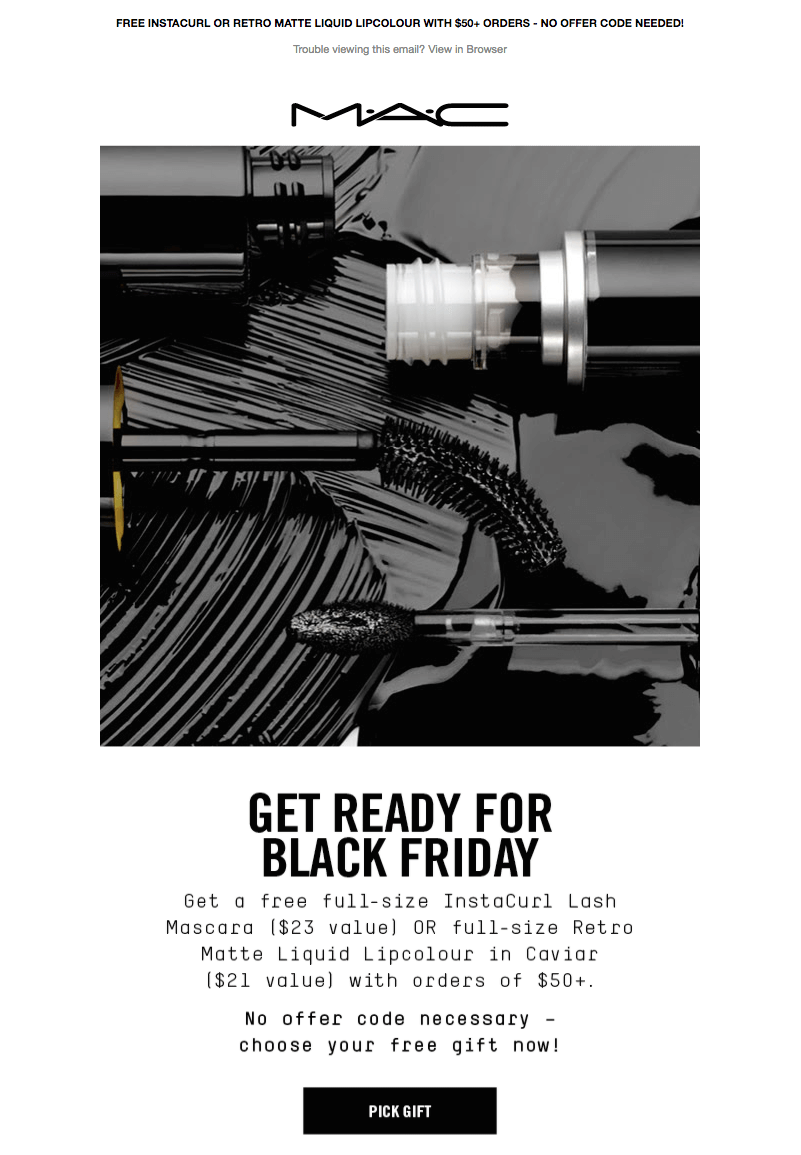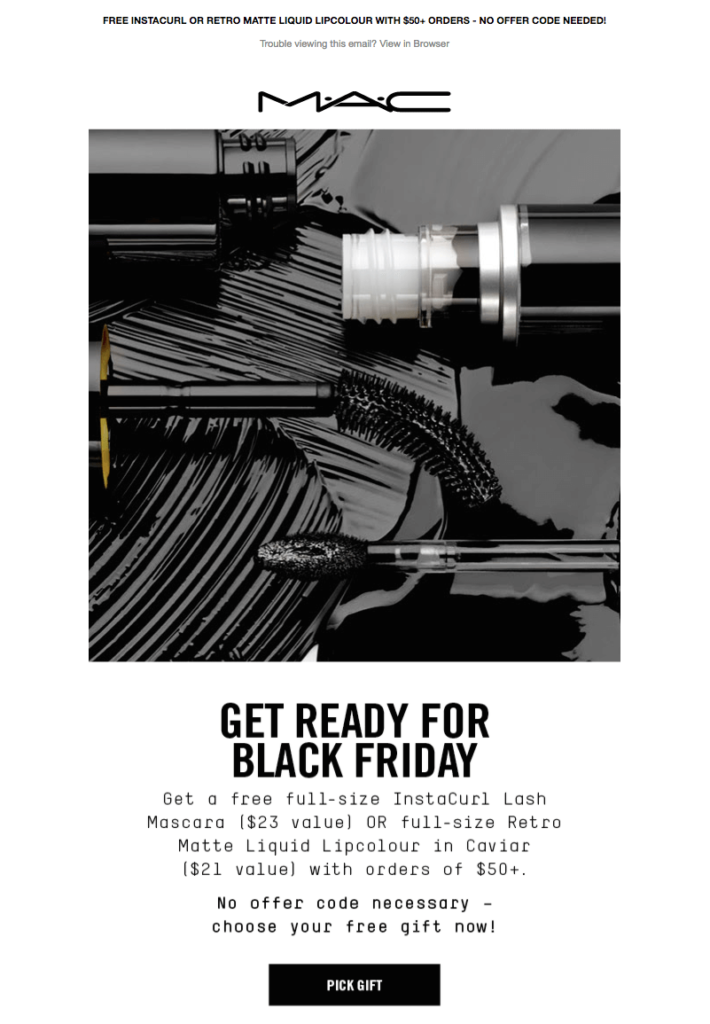 In beauty people loooove samples and especially full size samples! 😀 These already cost less than giving away margins.
Here are two tools I made to help you calculate the right mix:
Gross profit calculator – this will show the margin between cost of item and sale price, and calculated Gross profits per item, revenue and profit margins. But how will that work out in your email marketing campaign?
Email marketing ROI calculator. Now plug this number as Net conversion value into the email ROI calculator. Be sure to set it per campaign. Now you are ready to play with the sliders and see the impact of your open, click, and conversion rates going up.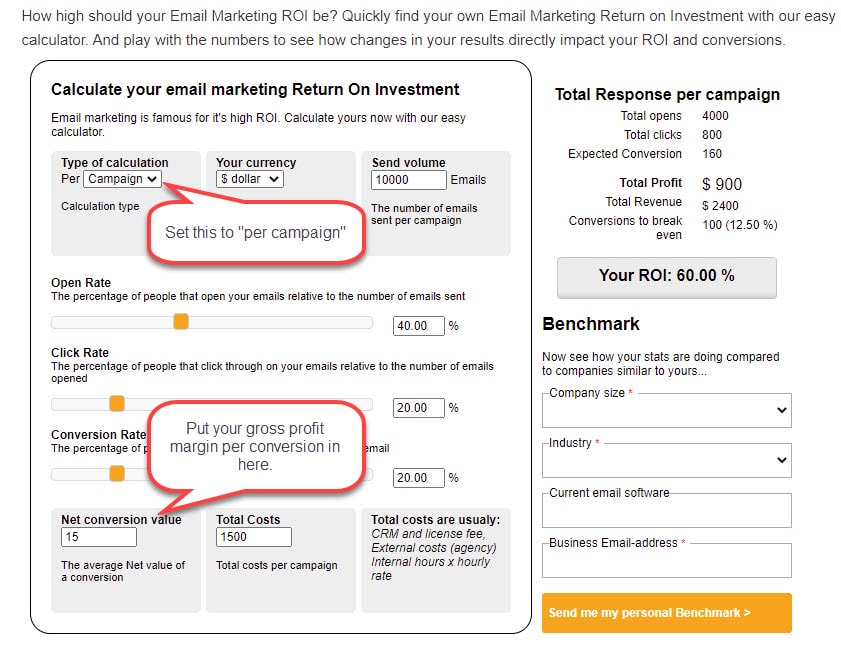 Be sure to do the retail math. Using these tools, you'll quickly see the influence of your campaign's audience size and conversion rates. But more often, "taken as a given" product and price have a huge impact on the result and profitability of your campaigns as well.
Jordie van Rijn is eCRM and email marketing consultant at emailmonday.
Tali Hasanov – 6 tips for Black Friday and Cyber Monday optimization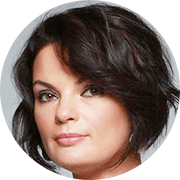 2021 is definitely a fast-paced year, and Black Friday will be here in no time: November 26th is just around the corner! A well-thought-out email marketing strategy can help boost your Black Friday sales insanely! So, how do you optimize it for the best results? How do digital marketers make the most of it? Here is what we recommend doing immediately!
Before we jump into the email marketing optimization tips for Black Friday 2021, we would like to remind you that for many businesses, including yours, Black Friday is one of the best opportunities to sell as much as possible. With the help of smart email marketing strategies, customers will visit your online store or e-commerce website far more frequently than at any other time! This is not just because customers can get real deals but also because they won't resist a perfectly packaged email offer they've received from you!
So, let's optimize your email marketing strategy right away!
Email marketing optimization tips for Black Friday and Cyber Monday 2021:
Start building your Black Friday email list right now. Place a pop-up on your website. Pop-ups grab people's attention and will definitely help the conversion rate!
Sending emails at different times than your competition is the way to go and stay prominent out of the common flow of emails!
Make your emails eye-catching. Boring emails kill your list of prospects.
Say yes to calendar reminders. It will make your customers' lives much easier, so they don't have to make notes or keep important dates in their minds.
Take them by surprise. Give your customers a pleasant surprise via email by offering them deals they didn't expect!
Follow-up campaign. It's never a bad idea to convert somebody who didn't buy anything from you this year into next year's purchasers.
The bottom line
Email marketing will play a key role in your Black Friday marketing strategy.
If you want to obtain a substantial quantity of engaged subscribers, then nothing stops you from creating well-crafted emails. They will allow your business to reach extremely strong and profitable achievements.
Tali Hasanov is a results-driven digital marketer.
Jeanne Jennings – Winning strategies from past campaigns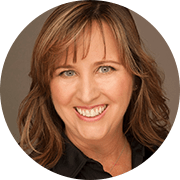 Black Friday and Cyber Monday (BF/CM) can make or break your holiday; here are some things I'm doing with my clients to get the most from their email campaigns during this critical time.
Think in terms of a campaign. Even though BF/CM are just two days, that doesn't mean that one or two sends are enough. And it definitely doesn't mean that one email message, sent multiple times, is enough. That's not a campaign.
Create a message map for the campaign so that each email has a specific role to play.
If you're doing a BF/CM sale, it's common to use the calendar as a structure for this (starts now, almost over, extended, last call, etc.).
Or you might have a general call to action for the sale but focus on different gift categories (apparel, jewelry, electronics, etc.) or different gift-giving relationships (for spouse, for parents, for kids, etc.) in the body of the email.
The key is that each email is unique, it stands alone, but together they build on each other and are greater than the sum of their parts. Learn more in this post I wrote last month for Webbula.
Leverage strategic resends. 24-hours after each BF/CM send, pull the names of those who clicked but did not purchase. Then immediately resend the same email just to this group; no need to change the subject line or anything in the body copy.
Your send quantities will be relatively small compared to your initial send; but your conversion rate and revenue-per-email (RPE) will be 5 to 10 times more than they were on the original send. It's a great way to get some extra revenue with a very low risk of spam complaints or unsubscribes.
The thought here is that they were interested but got distracted; when they get the resend, they remember their intent and follow-through. For this group, this will be more effective than sending them a different email 24 hours later. Get more tips on this from this post I wrote for my Email Optimization Shop blog earlier this year.
Don't shy away from A/B split testing. Choose an element of your BF/CM campaign that is consistent in all your messages and test it on the first send. Get the results and implement the winner on the rest of your campaign sends. You may have to create two versions of each email in advance, but if the winner drives a significant lift in RPE, it will be more than worth it.
Just make sure you are using an appropriate key performance indicator (KPI). It should be a business metric, like conversions or RPE – it should never be a diagnostic metric, like open rate or click-through rate.
Jeanne Jennings is a recognized expert in the email industry and Founder/CEO of consultancy Email Optimization Shop.