Ask ten people to tell you about their perfect romantic partner, and you'll hear ten very different people described. What a person wants in a partner is dependent on their current values, hobbies, interests, and experiences. In the same way that there is no one objective perfect person for anyone and everyone (forgetting George Clooney), there is no perfect email, but this template gets you pretty close.
As this Wordstream article points out, the elements of a perfect email are less structure and technical engineering, more clarity, content, and cadence. The KPI-driven aspects of a well-crafted email are necessary, but not sufficient, conditions for an increased response rate. Learn how to improve response rates, drive conversions, and nurture engagement with this perfect email template.
Gain Clarity by Listening
Before they make a single keystroke, advanced email marketers have learned to listen.
Examine KPIs – Know what is working with your audience, and what is not hitting home
Give subscribers options – Let subscribers self-select demographic information like gender identification (very important for clothing companies and dating sites), income range (key for real estate), and career interests (obviously a clincher for job search engines)
Behavioral segmentation is critical to dynamic content that subscribers look forward to receiving in their inboxes. You must be clear on what the audience wants before you can deliver dynamic content.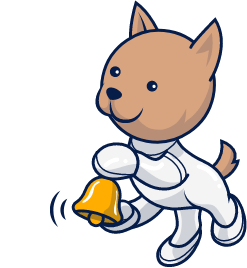 Stay on top of everything that matters in email marketing
Stay on top of everything that matters in email marketing
Give Dynamic Content
The perfect email must have dynamic content. Dynamic content reflects an email marketer's ability to understand and deliver what the subscribers want when they want it.
Behavioral segmentation and psychographics
Psychographics tell about the "habits, hobbies, and values" of subscribers. This information guides an email marketer in navigating even polarizing topics amongst email subscribers–let's say, advice from a dating website that is culturally attuned.
Send persona-specific campaigns
Job search engines and real estate companies need to target the subscribers that meet their criteria for income range and location–these are key ingredients without which an advanced email marketer in these sectors will not find success.
Practice remarketing
Real estate companies and travel websites can both benefit from remarketing. In a 2015 case study cited by Campaign Asia, Hong Kong-based travel agency Zuji used remarketing for 14 percent increase in digital bookings over the next six months. A job search engine can use microsegmenting to reach women in their 40s looking for Director-level jobs in Non-Profits in the Twin-Cities metro area. When you get that specific, your subscribers feel understood by you and are more likely to click.
Implement lifespan marketing
A 27-year-old man in a mid-level tech industry job may not be ready to buy a million-dollar home, but given a few years, maybe a marriage and kids, he could be looking for that. Keep up with him after his condo purchase and use his evolving demographic information to deliver consistently relevant content. Tracking subscribers over time is one of the best benefits of behavioral segmentation.
Now that you've collected information about the "habits, hobbies, and values" of subscribers, start applying that knowledge with this beginner's guide to using psychographics from Hubspot. You can also utilize the built-in behavioral segmentation wisdom of advanced email marketing platforms like Ongage.
Mind the Cadence
How often you send a particular type of email, what time of day and what day of the week all dependent on the cues you receive from behavioral segmentation.
An email on a Saturday morning will not get as many engagements as one sent mid-week, according to this in-depth email scheduling article from Co-Schedule.
It is easy to feel overwhelmed by the sheer volume of information, let alone formulate a coherent and consistent email strategy that incorporates your KPIs, behavioral cues, and that evasive inboxing increase. Ongage has algorithms that allow you to test the best headlines, schedule based on behavioral segmentation data, and coordinate it all on a simple, direct GUI.
Click here to learn what Ongage can do for your email marketing.