The point at which your subscribers sign-up to hear more from you is arguably one of the most important points in their journey. It's the point at which they're possibly most-engaged with your brand – they've consciously given you their personal information and they're interested in what you have to say.
So as switched on Email Marketers, we should be using this point in time to welcome these new subscribers effectively, to guide them along to engaging with your emails and to making a purchase.
Read below our 7 steps to success for a tip top email marketing welcome journey:
1. Provide a warm welcome
The very first email your subscribers will receive from you is this welcome email, so use your brand's tone of voice to be a warm, friendly and recognizable face. Make sure you thank the recipient for signing up and providing you with their personal information.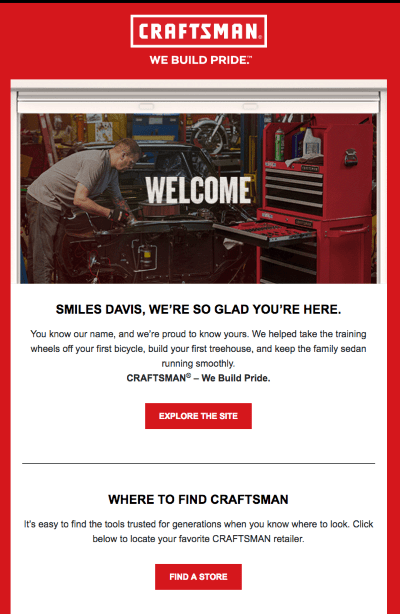 Source: https://reallygoodemails.com/
2. Double opt-in
One of the best things you can do when you first communicate with your new subscriber is use the opportunity to reconfirm their subscription, using a double opt-in method. Doing so can protect you from spamtraps, by ensuring this email address belongs to a real person.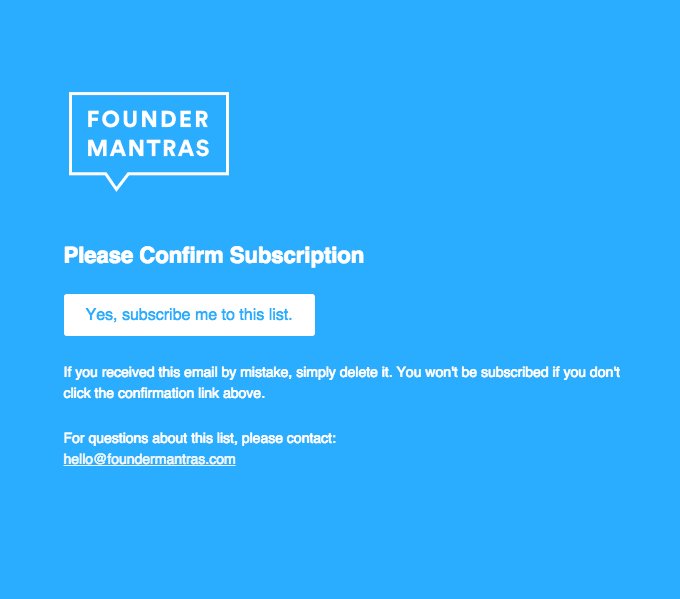 Source: https://reallygoodemails.com/
3. Be prompt
Your subscribers have just signed up and want to hear from your brand, so don't delay in sending them the warm welcome they're expecting from you. Use automated sending rules to send the first welcome email within the first couple of minutes, for maximum impact.
4. Ask your subscribers for more
You should ensure you use this key point in time to your advantage by asking to hear more from your new subscribers. Use this opportunity to ask for important preference information that will enable you to power your future campaigns. This can include them telling you what they're interested in from your product range, what they want to hear more about and also demographic information like their birthday date.
5. Remind them of why they signed up
You welcome email is a great place to reiterate your messaging, reinstate your brand values and remind your readers why they subscribed to hear more from you in the first place. Use your content here to remind them of what content they'll see in your emails, how often they'll hear from you and what extra promotions or discounts they can expect to see. This will keep your emails' value proposition front of mind and help to ensure continued future engagement.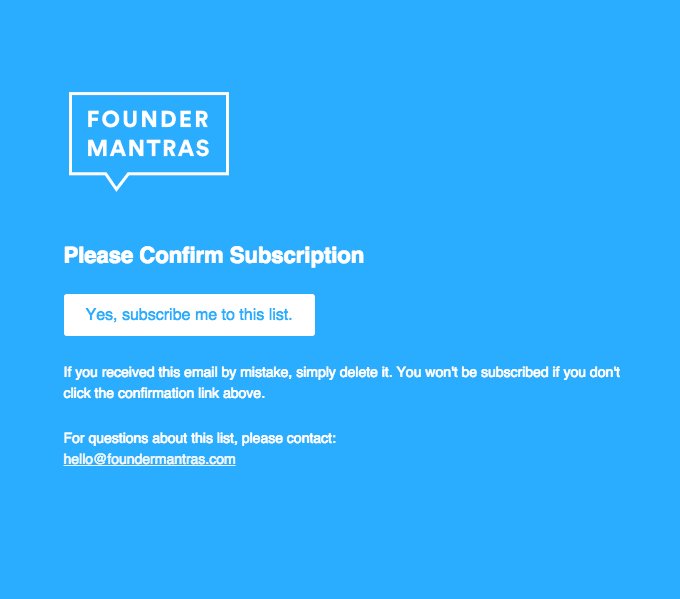 Source: https://reallygoodemails.com/

6. Think beyond the initial email
One consideration to make when planning your welcome email is how you can make it more into a journey in its own right, versus just one email. Think about engaging your new subscribers at the point of sign up then so many days later too, where you could ask for further information or send a follow-up offer.
7. Lastly, test for maximum success
Testing continuously should apply to all of your email communications, but not least your welcome journey. As it's likely the first automated journey your subscribers will interact with your brand, it's a great one to test what your recipients think of the content and how they respond to things like the time of send. Ensure you feed your welcome emails into your wider email marketing testing plan, test elements and tweak as you go for a more efficient email operation.
Read more email marketing insights over on the Ongage blog.