Just because you signed up a contract with your SMTP, it doesn't mean it's for life. Here are a few signs that will tell you it's time to explore other options
Your spouse in for better or worse. A diamond is forever. An SMTP relay is not.
While it is honorable to stand by your partner even during tough times or when you feel like you are not getting what you need from the relationship, when it comes to your email provider, that is just bad business.
Divorcing from your email delivery vendor
To run a lean business, a profitable business, it to continually find ways to reduce cost and increase revenue. You did not commit to your email provider "for richer or poorer," in fact, it is your duty to constantly test other providers to find the one that will make you richer.
I find that many email marketers do not do this due diligence because it is just too hard to switch providers, export historical data, and maintain lists and segments. But it does not have to be hard and you may not have to completely leave a provider in order to benefit from its competitor.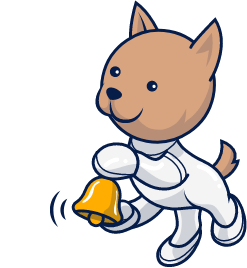 Stay on top of everything that matters in email marketing
Stay on top of everything that matters in email marketing
How to easily marry a new SMTP relay
By using a plug and play provider like Ongage, who can integrate with multiple vendors, you can easily find the right vendor for you. More often than not, our clients find that not only are they not married to their provider, but also that the most rewarding email provider relationships are not the monogamous ones.
By sending transactional emails through a low-cost SMTP and promotional emails through a combination of vendors optimized to list segments (for example, one provider that gets good inbox placement with Gmail and another that does better on Hotmail), Ongage clients are load-balancing their costs and improving their results. In addition, by having Ongage as a dashboard that manages the entire operation, it is easy to switch vendors and constantly test their performance.
It is time to stop thinking of your email vendor as your spouse and start thinking of them as your clothing – the shirt that is right for going out is not the one you would wear to work out – you change your clothing based on your needs – pick the right selection for the right purpose, try new ones on for size – you should think of your email providers the same way.
For more information about the benefits of using multiple email vendors, click here