Who do you imagine when you think on an enviable business strategy? In my mind, it is Facebook. If our business could operate like Facebook, the sky would be the limit.
Getting to Mark Zuckerberg's Inbox
Let's imagine his personal assistant, Anikka. As she completed her position, one of her final tasks was likely sorting through resumes from candidates for her replacement. If she had two resumes:
1. From Jennifer – with beautiful layout, perfect grammar, and experience as a personal assistant at Google
2. From Lindsay – poorly thrown together, illogical flow, and with irrelevant experience.
Which of the two do you think ended up in Mark Zuckerberg's inbox? Which do you imagine will get the job?
Whether your business envies Facebook or not, to get into inboxes like Zuckerberg's, your email operation needs to be like Jennifer: strong reputation, relevant content, and inspired design that lead to delivered messages (and eventual conversions).
To get your emails delivered, you must invest in creating a strong reputation and credibility as an email sender. This takes some planning and preparation.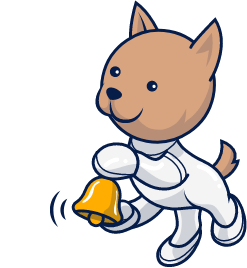 Stay on top of everything that matters in email marketing
Stay on top of everything that matters in email marketing
Multiple vendors and a backup plan
Even given Facebook's success, if you had money to invest, any financial advisor would encourage you not to buy only Facebook stock. According to Forbes, "It's dangerous to bet too heavily on any individual stock." The same is true for email vendors. Using multiple vendors minimizes risks and maximizes returns.
When you work with multiple vendors, you can constantly benchmarking them against each other. There are three benefits to working this way:
Gain insights
You get constant visibility into the best deliverability rates for your offers, which can help you analyze your campaigns, learn about best practices for your situation, and optimize your campaigns according to your findings.
Reduce costs
You can reduce total email marketing costs by segmenting your lists based on engagement, cost, and deliverability. You can further reduce costs by choosing the best vendor (as there is a large range of prices) and by using conversion pixel/3rd party connection/trigger & marketing automation.
Have a backup
In case something goes wrong with your vendor of choice (you stop working with them, they give you low scoring, they are recognized as a high risk mailer, etc.), this can negatively impact your entire operation (and, in many cases, your entire business). To continue being a "Facebook" in your industry (and avoid the risk of being a "Friendster" or a "Myspace"), you can seamlessly transition to another vendor if you are already set up with several.
However, using multiple vendors is complex because you need to manage your operation in multiple platforms and have no way to manage your large database, segment your audience, and aggregate statistics from multiple providers.
The solution is a platform like Ongage. In our system, you can manage all of your email and SMS vendors in one central platform. You can easily test them and compare results to optimize deliverability. You have the freedom to change vendors quickly without sacrificing reporting and segmentation capabilities.
Stay tuned next week as we explore the concept of improving sender reputation at the next level and show you how to understand where you currently stand and give you optimization techniques to improve.