Have you heard claims like Copyblogger's "email marketing has a 4,300% ROI" or Hubspot's "email marketing is the most effective digital marketing channel for customer retention?" Sorry to burst your email marketing bubble, but I am here to tell you that this is not always the case.
At Ongage, we facilitate the sending of billions of email messages and we can say it again with certainty – email marketing is not always the best tool.
We like to think of email marketing as a car. A parked car with its doors locked, tires flat, and gas tank empty. A car that simply doesn't work. THAT is email marketing. A clunker.
Use email marketing to its full potential
However, with the right key, a motivated driver, some air in the tires, fuel in the tank, and maybe a new coat of paint, that clunker could join the NASCAR circuit.
Email marketing, in and of itself, does not work. But when you add these elements, like industry leaders Copyblogger and Hubspot claim – it can transform your business.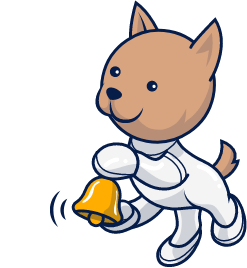 Stay on top of everything that matters in email marketing
Stay on top of everything that matters in email marketing
From a parked car to the racing track
• Segmentation – send relevant information to each list segment based on profile, online behavior, or other factors.
• Personalization – send the right content to the right recipients at the right time.
• Optimization – optimize every aspect of your email marketing activity: the from name, the time and day, the message, the offer, and the ISP.
• Deliverability – invest in creating a strong reputation and credibility to get emails inboxed.
• Multi-vendor routing – benchmark providers against each other and use the right vendor for each segment.
• Dynamic content – update email messages automatically with dynamic content from feeds or third parties.
• Intelligent analytics – learn from each campaign and optimize for improvement with every send.
Without these elements, your email marketing will not work. You will forever deal with being blacklisted, unsubscribed, opted out, and banished to the spam folder.
To make your email marketing profitable, these elements must be carefully considered, planned, and executed. With them, your email marketing will not only work, it will have superpowers.