WHITE PLAINS, N.Y., Oct. 2, 2013 /PRNewswire-iReach/ — Today at its headquarters, Ongage, the Email Delivery Marketplace, announced the immediate availability of SMS Text Message communication on its email marketing platform, providing email marketers with an added channel to reach and influence their subscribers on mobile phones.
"With so many business and personal emails flying back and forth on our smartphones, sometimes the best way to catch the attention of those special subscribers is with an SMS," said Noam A. Rotem, Ongage Sr. Product and Marketing Manager. "Whether it's a last minute deal for great concert tickets, travel, or real-estate opportunity, a text message, when used in a thoughtful manner, provides marketers with an additional and compelling communications channel, for delivering poignant time-sensitive messages that get noticed on time".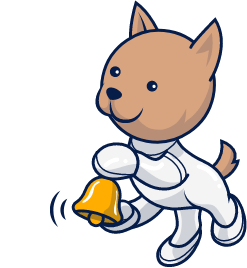 Stay on top of everything that matters in email marketing
Stay on top of everything that matters in email marketing
"Ongage's customers are already using our platform as a feature-rich email marketing front-end for their cloud SMTP Relay Services like Dyn, Amazon SES, SendGrid and others; they are also using our platform to increase email deliverability, performance and cost efficiency by seamlessly routing emails via several different ESPs (Ongage is connected to over 30 email delivery vendors); now, they can also use our interface for sending mobile text messages."
The same innovative gateway technology that enables email marketers to use Ongage to route emails via multiple email service provider vendors also provides them with the ability to hook up more than one SMS text messaging provider. This provides for redundancy as well as cost efficiencies, especially when operating in global markets, where marketers can connect to text messaging providers serving local markets with lower prices.
Ongage is the maker of OngageConnect™ the world's first email marketing front-end platform that connects to multiple email service providers, and cloud SMTP relays. Ongage was founded in 2010 by a group of entrepreneurial, result-oriented individuals with vast knowledge and experience in the world of interactive media in general, and email marketing in particular.