Ongage is proud to announce collaboration with 'The Relevance Reactor Data Management Platform' (RRDMP) as part of our mission to improve and enhance the email marketing experience for our customers.
Thanks to the integration with RRDMP, Ongage customers will be able to easily manage data in a way that improves overall efficiency and list management capabilities. RRDMP offers advanced solutions for importing, centralizing, scrubbing, segmenting, filtering lists and more, improving the effectiveness of email marketing campaigns and overall operations.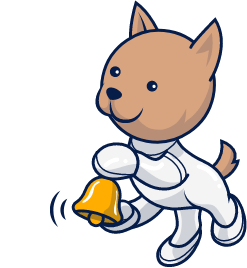 Stay on top of everything that matters in email marketing
Stay on top of everything that matters in email marketing
The collaboration between Ongage and RRDMP will enhance the email marketing efforts of joint clients, improving overall data management and strengthening the impact of the campaigns.
According to Danny Tal, VP Business Development of Ongage, "the integration with RRDMP is part of our ongoing commitment to improving the email marketing experience. The advanced data management capabilities of RRDMP alongside our cutting-edge" platform make for a winning team for email marketing managers and I am confident our joint customers will see that."
Jeff Hogg, VP Business Development of Relevance Reactor said
"Our integration with Ongage makes it simple for our clients to have the best of both worlds when it comes to successful data and email campaign management."
About Ongage (www.ongage.com)
The cutting edge Ongage platform instantly transforms email marketing by offering multiple ESP and SMTP providers, improved deliverability and redundancy, and a variety of 3rd party integrations and plugins. The Ongage platform was designed to optimize email marketing performance and effectiveness, reduce sending-costs, automate email marketing tasks, and boost ROI. With Ongage, email marketers can easily switch between delivery vendors in order to ensure that each campaign meets their business needs and budget.
About Relevance Reactor (www.relevancereactor.com)
Relevance Reactor is a leader when it comes to providing fully hosted data management solutions. Organizations involved in Data Brokering, Lead Generation, Email Marketing and other areas of data driven marketing can really benefit from utilizing Relevance Reactor's rock solid & high-performance data management solutions.