Your SMTP is a fantastic tool to get your emails into the inbox. But just like any superhero, it needs an email marketing platform companion to unleash its full potential
Think of your SMTP relay vendor as Thor; super powerful and super strong.
Now think of your Thor-esque SMTP delivery vendor holding the enchanted Hammer. Now he's much stronger and can even fly! While Ongage can't help you fly, we can help you get more out of your SMTP delivery vendor.
By combining the two services, you get to enjoy features and functionalities specifically designed to drive measurable growth and improve deliverability.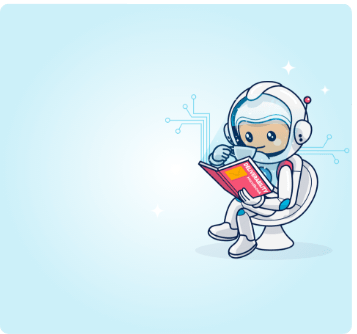 The complete
deliverability
handbook
Read the most significant, most organized volume of information written about email deliverability.
Making Your Existing SMTP Delivery Vendor Stronger
Email marketers utilize SMTP delivery vendors since they offer high deliverability, positively impacting ROI. Alas, these SMTPs tend to lack tools that optimize campaigns. While it's possible to develop these tools on your own, it comes at the cost of a complex and expensive IT development and integration. There is a simple solution: connecting the delivery vendor to a front-end platform powered by a feature-rich dashboard (hint: Ongage is one).
Doing so results in a solution that is more powerful, flexible and cost efficient than having an in-house dedicated IT personnel or a top-tier monolithic ESP. Here's how.
Making Top-Tier Delivery Vendors Accessible to Non-Developers
One of the key advantages of a separate front-end email marketing platform is the fact that it gives non-developers the ability to utilize world class SMTP deliverability providers that otherwise require IT.
With Ongage, you can easily send emails through various state-of-the-art delivery vendors such as Amazon SES, Dyn, Mailgun and SparkPost, resulting in higher deliverability.
Without a plug-and-play integration to leading SMTPs, many companies would find managing their email operation quite hard. Feature requests and alteration would have to go through IT development, costing time and money.
Increased Engagement via Strong Segmentation Tools
Segmentation is an important feature for email marketers. It allows tailoring emails to recipients based on location, engagement, purchasing behavior and so on. Since many leading SMTP relays do not provide advanced segmentation capabilities, personalization based on behavioral and demographic segmentation becomes difficult for email marketers.
The Ongage email marketing platform has advanced segmentation capabilities built in, letting email marketers segment campaigns based on multiple parameters with ease. By simplifying segmentation without sacrificing SMTP functionality, email marketers are able to improve engagement, resulting in stronger brand connection and higher chances of conversion.
Save Time and Errors with Simplified Sub-Account Management
Email marketers often rely on sub-accounts to send email marketing campaigns. However this can cause complications and be prone to error if done manually every time. Having a front-end email marketing platform such as Ongage makes it easy to switch between sub-accounts (and even SMTPs) due to plug-and-play integration with dozens of leading SMTP vendors.
Some use cases for using sub-accounts are:
Different engagement levels: Since low engagement levels can impact overall deliverability, it is recommended to route engaged users and less engaged users via different IPs. The management of different IPs is done by sub-accounts, which can be easily managed when using Ongage.
Managing various brands: Agencies that manage multiple brands need to keep the proprietary information of each brand separate, thus necessitating management of separate sub-accounts.
Different types of mailer: Companies often have different types of mailers, and as a result manage separate sub-accounts for each. The mailers may be based on the users' location in the funnel or type of user. It's advisable to separate transactional emails from promotional emails, paying subscribers from non-paying subscribers and so on.
Utilizing different IPs and managing them via sub-accounts is crucial for email marketers that want to optimize their operation; a separate front-end platform just makes it easy to manage.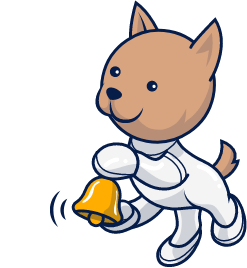 Stay on top of everything that matters in email marketing
Stay on top of everything that matters in email marketing
Dynamic Content Integration – Curated Content for Higher ROI
Email marketers that want to improve their campaigns by providing added value content often utilize third party dynamic content providers.
If relying solely on the abilities provided by their SMTP relay, many may find themselves unable to integrate the dynamic content integration feeds they want – at least not without heavy development work.
Ongage improves your existing delivery vendor by offering many 3rd integrations with leading dynamic content providers. This makes it easier for email marketers, such as those operating in the travel or job-board industries, to provide curated content and increase engagement levels and ROI on campaigns.
Stronger Analytics and Pre-Flight Tools
Email marketers looking to simplify analytics or gain powerful pre-sending tools would strongly benefit from the move to Ongage. The platform offers a robust analytics engine that makes it easy to drill down into campaign performance, examining results per campaign, per ISP domain, or even per individual recipient.
Ongage also offers inbox preview tools, such as Mail-Tester and Litmus Preview. The former makes sure you won't end up in the spam folder, and the latter helps email marketers guarantee their campaign looks the way they want it to. When utilizing the two, chances of engagement increase and overall campaign effectiveness is improved.
The Email Marketing Activity Book for Kids
Enjoy engaging brain teasers, colorful illustrations, and playful games with your loved ones.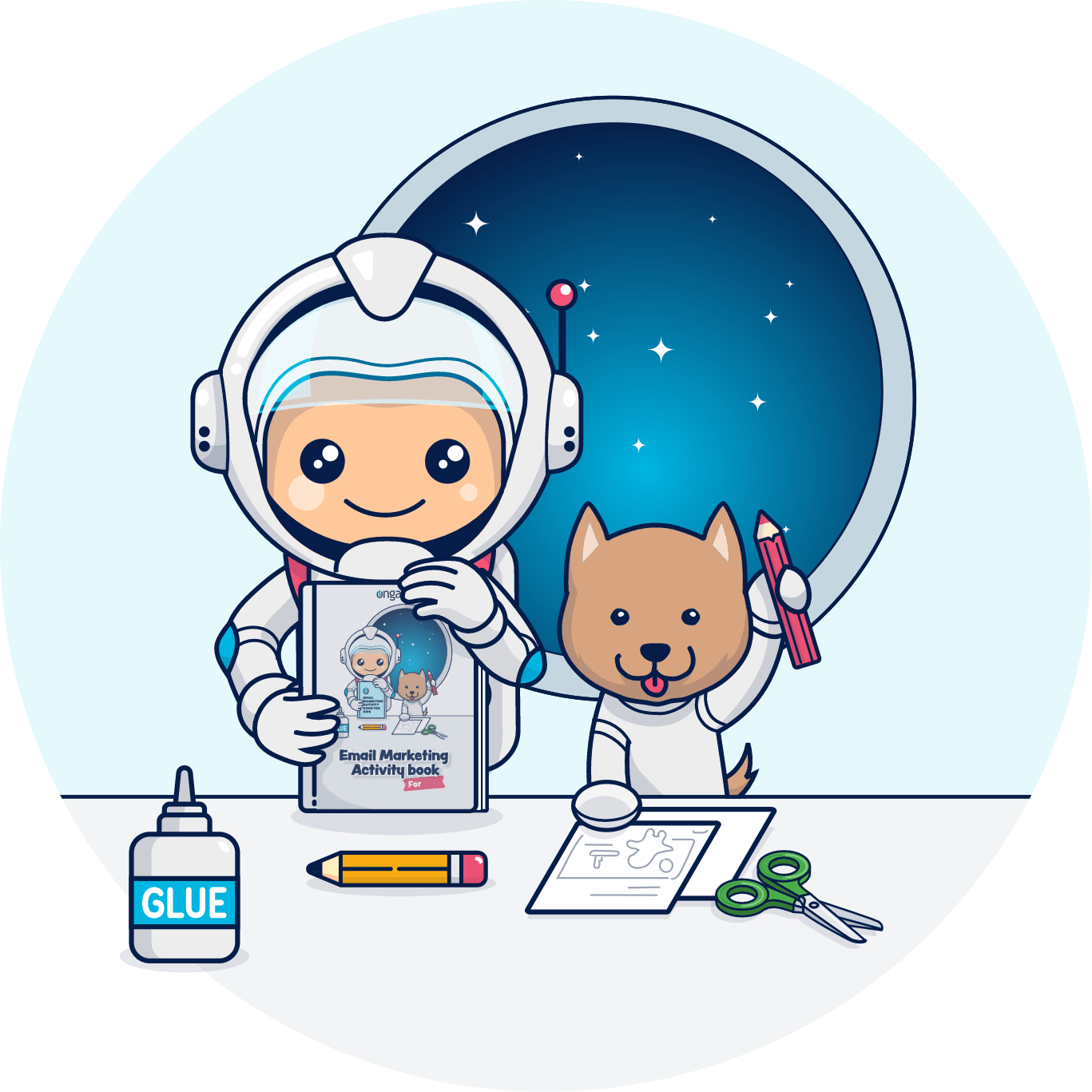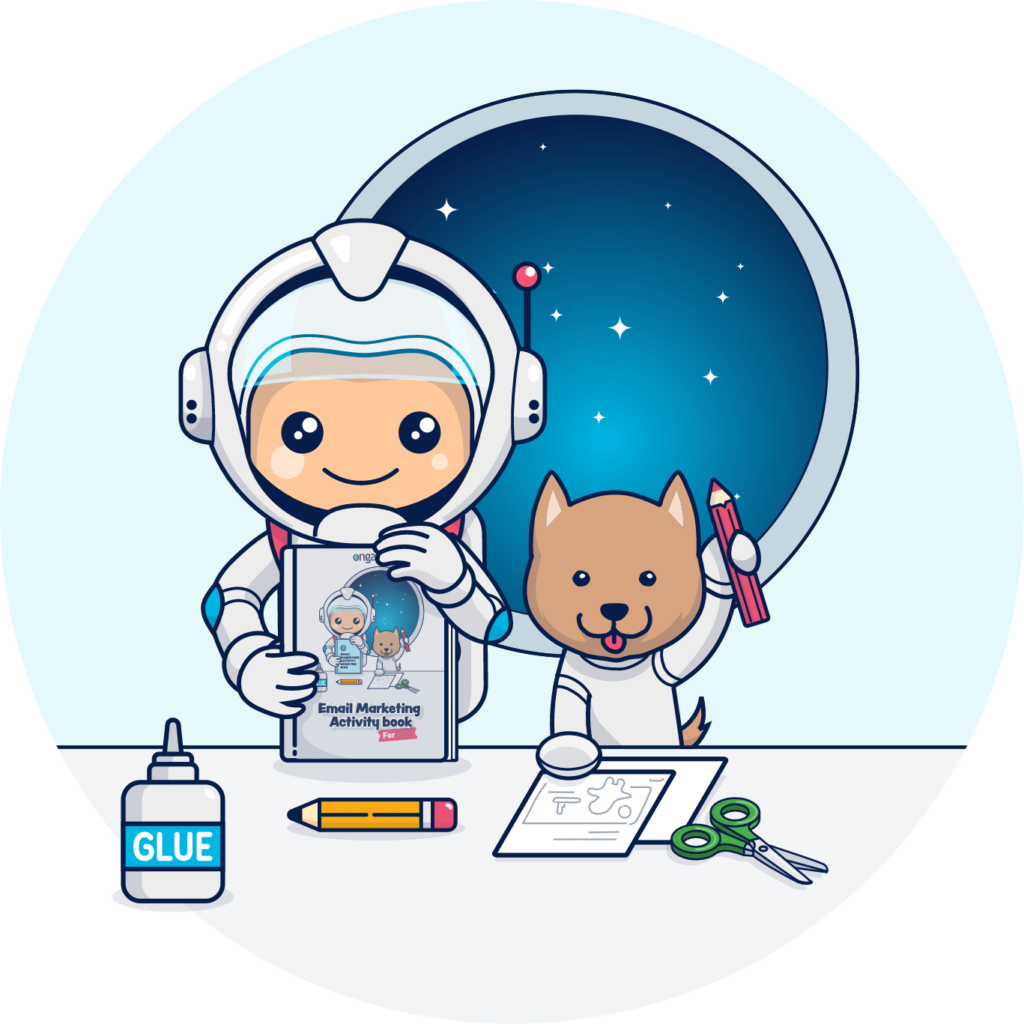 It's Time To Get More Out of Your Delivery Vendor
At the end of the day, email marketers that want to improve their campaigns need to be able to choose the SMTP vendor that will deliver the best results, without requiring complex development and integration every time they want a new feature.
The only way to do that is by finding a front-end platform such as Ongage that enables plug-and-play integration with dozens of leading SMTPs and comes with rich features and functionalities that were designed with email marketers in mind.
Or as the late Stan Lee (might have) said – Don't just give your Thor a regular hammer. Give him an enhanced hammer.