Leap day is already a distant memory, the Olympics have come and gone, soon the US Presidential election will be behind us, and soon thereafter – 2017 will be here! It all going as quickly as a Usain Bolt 100 meter race.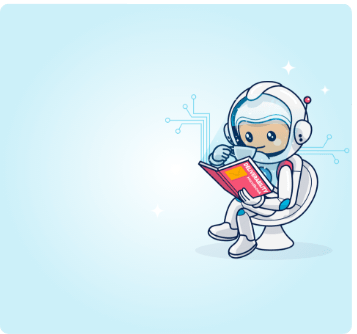 The complete
deliverability
handbook
Read the most significant, most organized volume of information written about email deliverability.
7 tips to stay relevant
Now is a great time to position your email marketing strategy to keep you relevant, competitive, and successful in 2017. These best practices will help you get there:
1. Stop with the <FIRST NAME> stuff
When email personalization first became possible, all email marketers rushed to address mailings as "Dear <FIRSTNAME>." Then, we gained the ability to add those tokens into our subject lines and we saw millions of "Subject: Big news for <FIRST NAME>." We all assumed it would help endear us to the hearts of our subscribers. After all, we know their first name!
But alas, it turns out that adding the <FIRST NAME> personalization does little but disclose you as a marketer (because, frankly, how many emails do you get from your real friends with subjects like "Big news for <FIRST NAME>?")
2. Start advanced personalization
Instead, invest in a personalization strategy that is effective. Don the proverbial shoes of your subscribers. While they don't care if your email subject includes their first name, they do care if it includes information or offers that are personalized for them. For example, as soon as they knew the kind of shoes I wanted (by keeping an eye on the shoes I abandoned in my cart), Zappos sent me this email (now THAT'S what I call personalization!)

It's so enticing I don't even mind the encoding errors! I just want those shoes!
3. Step outside your comfort zone…on the phone
Email marketers are quite comfortable doing…email marketing. We have achieved the ultimate balance of art (i.e., artfully created subject lines and streamlined design) and science (i.e., relying on data to guide our business decisions). To stay relevant, competitive, and successful in 2017 (and beyond) we must embrace new innovations and test new advancements that can help us achieve our goals. Case in point: have you considered adding an element of SMS text messages into your email campaigns? SMS have an open rate of 98%. When was the last time your email marketing got that kind of result?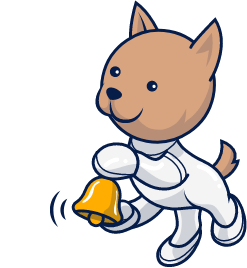 Stay on top of everything that matters in email marketing
Stay on top of everything that matters in email marketing
4. Be animated
And while we are on the subject of stepping outside your comfort zone . . . remember the animated gifs of the turn of the Century? (cue the scary music) They're baaaack! But not like they were. The animated gifs and cinemagraphs used in emails today are classy attention-grabbers, which are effective. In fact, 72% of email marketers who have used animated gifs or cinemagraphs have recorded higher transaction-to-click rates, compared with bulk emails to the same customers.
5. Segment
Though professional email marketers already understand the importance of segmentation and not sending the same message to all subscribers, we would be remiss if we didn't tell you that you have to segment your segments. It's true – like regular old <FIRST NAME> personalization will no longer be enough in 2017, neither is regular old profile-based segmentation.
Segment your subscribers based on their online behavior: the actions they take (which emails they open, which they click, what time of day they are active, etc.).
Doing so will ensure that you send the right message to the right person at the right time.
6. Use multiple providers
If you think you have found the perfect ESP or SMTP Relay for all of your needs, I have one guarantee for you: you are wrong.
Thinking that one provider can best serve all of your needs is a fallacy. It's like thinking one website can serve all of your needs – would you buy your Stuart Weitzmans where you buy your Diet Coke?
By using multiple providers you can improve your email marketing results by using the provider that has the best deliverability to each subscriber segment. In this way, you save money while improving deliverability. Win-Win!
7. Single source of truth
Well…sort of. Using multiple providers is kind of a Win-Win-Lose. You win with lower cost. You win with better results. But you lose the ability to track everything in one place. To stay effective in 2017, you need a single source of truth: one place from which to obtain all of your data and analyses. Ongage gives you an easy solution that enables you to consolidate your entire multi-provider email marketing operation in one easy-to-understand dashboard from which you can extract insights for optimization to improve your email marketing in 2017.