Popeye has spinach; Ironman has JARVIS; The Most Interesting Man in the World has Dos Equis; and Savvy email marketers have a toolset that makes them effective and successful.
Email marketing tools for better email campaigns
Ever wondered what is in the "magical" toolset that makes the best email marketers as successful as they are? Look no further – our key customers and strategic partners have unveiled the tools that help them lead the industry:
Spam Testers
Email marketers must take precautions to protect themselves from being labeled as spammers. These tools keep the best of the best on the whitelist:
Mail-Tester.com is a free service that quickly tests the quality of messages you plan to send and gives you an immediate score:
isnotspam.com is a similar platform. When you first access the site, you will be asked to send your message to an email address displayed on screen. One your message is received, these tests are reported on:
• SPF Check
• Sender-ID check
• DomainKeys check
• DKIM Check
• Spam Assassin Check
Senderscore.org by Return Path gives you visibility to understand how your recipient's mail servers view your campaigns. By giving you a numeric score of your sending IPs, you can better plan which providers to use to optimize your inbox penetration.
Blacklist resources
The whitelist is an illusion. In fact, what savvy email marketers must do is avoid the blacklist. These resources help you stay in the know:
mxtoolbox.com/blacklists.aspx, multirbl.valli.org/lookup, and rblwatcher.com will quickly check a mail server IP address against DNS based email blacklists. Savvy email marketers use domains that are not listed on these blacklists:
Tools to verify email addresses
Savvy email marketers know the importance of list hygiene and use these tools to check the validity of the email addresses on their recipient lists:
verifyemailaddress.org is a handy email ID tool that connects to the email server to confirm if an address is valid and really exists or not.
verify-email.org also verifies email addresses. It checks for format (i.e., name@domain.xxx), domain validity (i.e., somebody@new.york is not valid), and user validity to verify if the user and mailbox really exist.
briteverify.com promises to reduce your bounce rate by 98% and help your messages get delivered for the cost of one penny per email address.
Email Testing
Amateur email marketers send themselves the email campaign before they drop it to the entire audience. The savvy email marketers know that this kid of QA is insufficient. Instead, they use these testing tools:
Litmus.com lets you preview your campaigns across 40+ real email clients and devices in minutes.
Emailonacid.com offers a preview of 45 different email clients and mobile devices, as well as testing against 24 spam filters and 72 of the most common blacklists.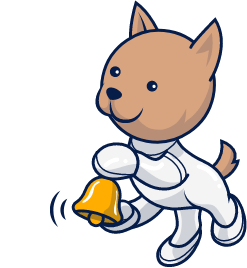 Stay on top of everything that matters in email marketing
Stay on top of everything that matters in email marketing
Professional Tools
Advanced tools for advanced email marketers include:

owletter.com, which captures and stores your competitors' email marketing in one convenient place, forever.
ongage.com, which, according to Chris Marriott, President and Founder, Marketing Democracy, LLC, changes the paradigm of email marketing by detaching the front-end tools from the back-end sending.
The tools that change the game
These tools are well-known to savvy email marketers. In fact, savvy email marketers would readily admit that they wouldn't be quite so savvy without them: "I don't always double my deliverability rate, but when I do, it by using tools like these."