The General Data Protection Regulation (GDPR) goes into effect May 25th, 2018, directly impacting companies that collect, manage and store information about EU citizens, regardless of the companies location. It is important to understand the impact of the GDPR on email marketing campaigns, and how it can actually improve your ROI.
The General Data Protection Regulation (GDPR) is being hailed as the most important change in data privacy regulation in 20 years" according to the EU and many other legislative bodies.
Once the new regulation will go into effect, companies will have to fundamentally shift the way they view consumer information.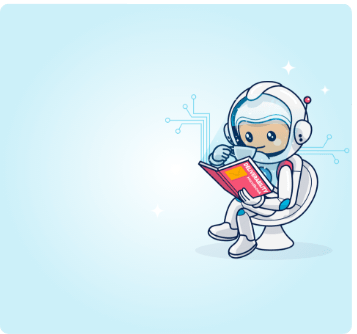 The complete
deliverability
handbook
Read the most significant, most organized volume of information written about email deliverability.
The impact of GDPR
This is because the GDPR placed a heightened emphasis on data privacy and as a result, companies must improve security capabilities as well as comply with laws that grant individuals various rights over their information.
Regardless of location, companies that collect, manage and store information about EU citizens, whether as employees, customers or users, are obligated to comply with the GDPR or risk heavy fines and reputational damage. Since the GDPR is a digital protection regulation, companies that use email marketing as a primary form of marketing need to understand how the new regulation impacts them and what they can do to ensure complete compliance before it is too late.
Fortunately, that's exactly what we're here to help with.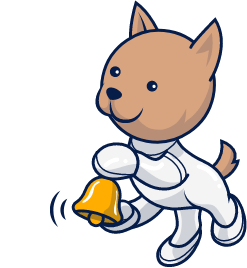 Stay on top of everything that matters in email marketing
Stay on top of everything that matters in email marketing
User Consent
Many companies hide the conditions of consent in complicated legal jargon that is difficult to find and difficult to understand. Under the GDPR that will all change.
The right to consent, which is one of the most important rights that companies need to comply with, and directly impacts email marketers, determines that individuals must give explicit consent in order for a company to store their information. Not only must consent be given, but users must be able to clearly understand what they are agreeing to, and how their information will be used by the company collecting it.
For email marketers, this means that each list must be comprised of individuals who have consented to receive email marketing campaigns from their selected company. Furthermore, companies that use information from third party vendors must ensure that information is clearly transmitted to the users, or risk being non-compliant with the GDPR.
Right to Be Forgotten
The GDPR was implemented in order to provide individual citizens with the right to control their information. The most critical aspect of this is the right to determine when a company has to erase their information.
Under the right to be forgotten, companies need to provide individuals with a way to completely remove their information from the company databases and servers.
For email marketers, the best way to comply with this regulation is by ensuring that there is a visible unsubscribe link at the bottom of each email. Failure to completely remove information, including data collected about individual users' behavior, will result in non-compliance and can put a company at risk of heavy fines as well as reputational damage.
Minimization of Data
Under the GDPR, companies need to minimize the amount of data they collect about individuals, only gathering that which is necessary for their operations.
For email marketers this can pose a problem, since they often want to collect as much information as possible in order to hyper-target campaigns and improve engagement and conversion.
To comply with this, companies need to first make sure that information they collect is not personally identifiable in the event of a breach. Furthermore, companies can broaden their segmentation, using broad characterizations in order to trigger campaigns.
Since there is a fine line between collecting information for the sake of collecting it, and collecting information in order to improve the customer experience (i.e. an eCommerce company sending a personalized email following an individual adding a product to their shopping cart), companies need to consult with relevant authorities (a breach with cyber authorities) in order to determine exactly how much information they need to collect, ensuring that it is the minimum they need.
On DPOs and Outside Help
Companies that want to know if they collect the right amount of information, if the data they secure is encrypted, if they offer the right to be forgotten, or are worried about any other compliance issues can turn to the designated person within the company.
Under the GDPR, companies with more than 250 employees have to employ a dedicated Data Protection Officer (DPO) who reports to Data Protection Agencies and ensures the company is compliant. Companies that are not obligated to have a full time DPO can find an external DPO to ensure they are always covered.
With the GDPR going into effect soon, companies that engage in email marketing need to have already altered their ecosystems and provide a solution that ensures they remain compliant.
Some ways to make the transition smoother is for companies to run an inventory of all data collected and ensure that all information was collected in a GDPR compliant way. Companies can also consider a 3rd party provider audit in order to be certain of their right to use their data. Companies that purchased lists should consider removing the emails purchased since the individuals on the list did not provide them with consent, and as a result make them non-compliant.
Lastly, companies looking to ensure that they are GDPR compliant should use email marketing platforms that were designed with the GDPR in mind. This means that their email marketing platform should automatically help them clean lists, provide a clear and visible unsubscribe link, and collect information in a secure and encrypted way, and fortunately, Ongage's cutting edge platform does exactly that.
GDPR Is Good For You
While it may seem exhausting to modify entire ecosystems to ensure GDPR compliance, at the end of the day it is an important shift in data privacy, and companies that are GDPR compliant will ultimately be seen as better in the eyes of their customers. Companies that do not need to be compliant (IE companies that do not cater to European citizens) should still strongly consider being compliant due to the likelihood of new regulations coming into effect from other countries in the upcoming months.
Beyond being a great opportunity to clean up data collection processes, spend time and energy on the subscribers who want to receive what you give them, and beef up dynamic content efforts, the GDPR is a hint of how the future of data privacy will look.
Whether it's the GDPR or any other data and marketing shifts, you want the capacity to adjust your email marketing efforts without losing momentum.
When it comes to following regulations that affect your organization, it is best to get the information directly from the official GDPR site and to consult with DPO's and dedicated GDPR professionals in order to ensure complete compliance on all matters – not just email marketing
To start using the GDPR compliant email marketing platform Ongage, simply click the button.