Cars have come a long way from the Ford Model A back in 1903, and thanks to technology and innovation, companies in the automotive space have begun transforming the industry by increasing reliance on disruptive innovations that improve efficiency, reduce wasted time and disrupt the industry as a whole.
Today, the automotive industry is composed of more than just car companies; from agencies to advertisers, classified list managers and more, there are countless people who are part of the automotive world and who need to meet the ever-growing demands of automotive consumers worldwide.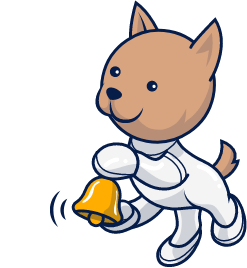 Stay on top of everything that matters in email marketing
Stay on top of everything that matters in email marketing
So what does that have to do with our cutting edge email marketing platform? More than you realize!
Everyone in the industry sends out emails, and our platform makes that process easier and better. Thanks to our user friendly platform that lets marketers easily send dynamic content, increase ROI and enhance deliverability results, automotive industry email marketers are able to improve their campaign effectiveness, increase reliance on automation tools and see improved results across all fronts.
Whether looking to increase email deliverability and reduce redundancy as a classified ad site, or seeking ways to improve communication with current and potential B2B or B2C clients, it's important to ensure your email marketing platform gives you the most advanced tools so you spend less time sorting out campaigns and more time reaching and conferring customers.
Since our platform does all that and more, we decided to sponsor the 2017 Autos+ conference in London and send some of our top account managers to help auto industry experts improve their email marketing efforts. We would love to meet with any of our customers who will be in the area.
Not in the automotive industry but in the greater London area and want to improve your email marketing campaigns? Not a problem! Ongage is the leading email marketing platform for dozens of industries!
Email sales@ongage.com to tell us when you would like to meet with our team to hear more about our platform.
About the Autos+ Conference
 Auto+ is the leading conference for innovation in automotive advertising and technology. Topics at the event include AI and machine learning, horizontal classified ad management, use of data in business, selling to dealers while pleasing consumers and more.