"Summer has come and passed" – we hope you all had a fun and productive summer! During the summer Ongage released a host of new features that we'd love to share with you!
Ongage Adds SMS to it's Mobile Reach
With Ongage you can now communicate with your customers by SMS! With so many business and personal emails flying back and forth on our smartphone nowadays, sometimes the best way to catch the attention of those special subscribers of yours is with an SMS.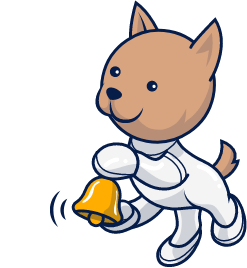 Stay on top of everything that matters in email marketing
Stay on top of everything that matters in email marketing
Supercharge your In-House SMTP with Ongage
In July, Ongage released "Private SMTP", whereby you can hook up your on-premise, in-house SMTP to Ongage's leading email marketing front-end platform. With "Private SMTP", you'll be able to greatly enhance your in-house SMTP, with advanced campaign management, segment management, A/B testing, event management, in-depth email delivery and performance analytics and much more.
Ongage Announces Official Integration with Adknowledge
By placing AdStation tags directly within your Ongage emails, you can now easily monetize your data by connecting to AdStation's "email offer engine" and gain access to their response-based-targeting system which will allow you to deliver highly relevant offers to your subscribers. Generate higher yields while increasing click-through rates and engagement.
Indeed.com the Worldwide Job Site, Now Available in Ongage
You can now also add Indeed.com tags to your Ongage emails and easily provide your customers with individualized job offerings, tailored to match their profession and location. Indeed supplies job offerings for more than 50 countries in 26 languages.
What Else is New?
In addition to the above, quite a few features, as well as many feature enhancements were released this past summer. Here are a few highlights:
Form builder:

With the Ongage Form Builder, you can now design your own subscriber collection form, place it in your website and automatically add all contact form details directly into your Ongage list of choice, without any API coding!

Automatic Triggered Welcome Email:

Ongage has added a new list setting, where you can select a welcome email from your message inventory, and set it to be sent to every contact that joins that list. Along with the previous feature – it provides for a complete lead collection with triggered welcome email solution that requires no programming!

Account Settable Time Zone:

Ongage goes global with the ability to set your Ongage account time to the time zone of your desire. You'll find this in your Account info.

New How to Guide:

for a comprehensive list of all Ongage features new and old, please contact us.
For all those with family members going back to school — we wish them much success! And to all the rest — we wish you a productive and upbeat month of September full of renewed energies!
"Summer has come and passed" is a reference to the opening line in "Wake Me Up When September Ends" by American rock band Green Day.