Normally we don't like showing off, but our latest update is so exciting, we couldn't help but share it with everyone! That's right – On 17.4.16 we unveiled the ultimate 2016 makeover for our very own dashboard!
If you're already a happy Ongage-er, you probably know that our dashboard, while incredible efficient and feature-rich, wasn't the most visually appealing one. Well now we solved that thanks to our hard-working design and development team members who have been working around the clock to create a dashboard that upholds the Ongage promise of reliability, simplicity and maximum deliverability but in a much more intuitive and visually appealing way.
Key changes in user experience
"We believe that the key to providing our customers with superior service lies in our ability to listen to their desires and adapt to their needs. That's why our latest update is a result of years of customer feedback analysis; we know what our customers wants and we are committed to providing it," says Sharon Beilis, head of marketing at Ongage.
What is the Facelift all about?
The Facelift is just that – a cosmetic change designed to make managing your emails easier.
Taking lessons from our client experience and integrating our knowledge of customer experience and uses, we designed the new dashboard in a way that offers email marketers maximum control while making everything easier to see, find and use. The navigation menu was adapted based on customer feedback and extensive research and now offers the most important tools in clear view.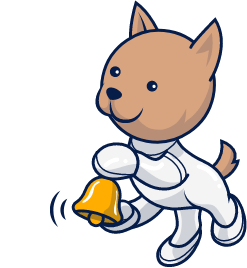 Stay on top of everything that matters in email marketing
Stay on top of everything that matters in email marketing
What About The Functionality?
The latest facelift was designed to simplify access to our existing features. That means the functionality hasn't changed at all, and all of the features and options will remain exactly the same (well, they will look a lot better now).
What Changes can you expect?
The main changes Ongage users can experience now is a newly designed dashboard that is sleek, intuitive and even more user friendly than ever. The most notable change can be seen in the design of the menu and sub-menu's of the platform. Instead of the previous horizontal layout, we transformed the view to provide maximum space for the tools you need and moved our menu to the left in order to offer a more ergonomic experience.
We also renamed many of the former features in order to make our features more institutive and clear to our customers. By renaming our features we hope to help email marketers better manage their campaigns as the new changes reflect the changes in the industry and the needs of email marketers across all industries.
If you would like to learn more about the latest Ongage Facelift, click here to scroll through our Wiki Page.
Don't use Ongage yet? Now is the time to schedule a free demo to check out the latest features and learn more about how Ongage can transform your email marketing tasks.