Is your SMTP Relay or ESP missing multi-list functionality? Now you can add it with Ongage
White Plains, NY, January 17, 2013 Ongage, the makers of OngageConnect™, released earlier this week the ability to manage multiple separate email lists from one OngageConnect™ account. What's unique about this offering is the fact that OngageConnect™ is able to provide this functionality to email marketers, even if the SMTP relay or email service provider they are using does not provide it. http://www.prnewswire.com/news-releases/ongage-offers-multi-list-feature-for-agencies-and-cloud-smtp-relay-clients-187296571.html
The Marketing Agency Use Case
The ability to support multiple email lists can serve a wide variety of users and use cases, but it's particularly interesting for marketing agencies, that do email marketing, and require the ability to manage a separate email list for each of their clients. Take for example the case of an agency that does email marketing and its clientele includes two different real-estate companies. It's not unlikely that there are identical subscribers on both lists, where some may want to unsubscribe from one company's list and not the other. The ability to manage separate multiple lists, provides this exact capability, as each email list in the account is managed independently from one another.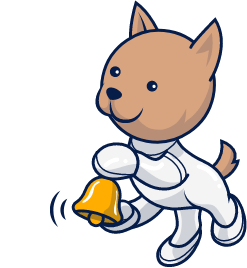 Stay on top of everything that matters in email marketing
Stay on top of everything that matters in email marketing
Adding Functionality to Cloud SMTP Relays and ESPs
For organizations using cloud SMTP relay service, this feature is particularly compelling, as multiple list support is not a feature typically provided at the SMTP relay level. OngageConnect™'s feature-rich front-end, offers email marketers a whole additional layer of email management functionality, on top of the technological and cost efficiency benefits that cloud SMTP infrastructure services provide.
SMTP relays users are not the only beneficiaries of this added feature. Marketers using ESPs, that don't offer multiple list support, will now also be able to enjoy this multi-list functionality by hooking their ESP to OngageConnect™.
OngageConnect™ comes with built-in connectivity to over 25 major email marketing vendors, including all leading cloud SMTP infrastructures services, marketers can get up and running in a very short time, and easily choose and utilize the vendors that best fit their business needs.
About Ongage
Ongage was founded in 2010 by a team of email marketers with over 7 years of extensive experience in email systems, infrastructure, APIs, ESPs, SMTPs and MTA gateways.
Ongage used their expertise to develop OngageConnect™ an innovative SaaS (Software as a Service) email marketing platform that harnesses the strength of multiple email service providers enabling organizations to optimize deliverability and maximize ROI.