Valentine's Day comes and goes, but for some, love is still very much in the air.
The run-up to Valentine's Day is a busy time of year for marketing emails, with essential questions coming up, like – how successful were your email campaigns? Did you hit your hoped-for response rates? Could you have done better?
Keeping these questions top-of-mind is imperative to drive growth.
And to help you grow further, we've compiled a list of 10 amazing tips to help you perfect your email game.
Before diving in, be sure to check out some of these inspiring newsletter examples from top brands to understand how the best in the biz communicate with their subscribers.
Are you ready to get going?
Let's look at our 10 top tips for the perfect email storm
1. Your subject line is your calling card
Know your audience so you can hit the right note in your sales pitch. Funny is good; a dreary overkill of huge discounts valid for one hour/one day less, so the need to scroll through 50 low-cost travel deals will elicit a yawn and an 'unsubscribe' request.
We suggest to keep it simple. One perfect red rosebud can say more than an armful of roses. Spike your reader's interest on a high and memorable note that follows through on the promise as soon as they click through.
2. What appears in the "From" name?
This may sound like a secondary question, but the reality is that it's critical – the subscriber usually checks the "From" name first and filters out the email if it sounds dodgy or unfamiliar.
Here w Your main goal should have your "from" name appear as trustworthy, recognizable, and a name your recipients would expect to see. Consider the following options:
Your brand or publication name.
The name of someone from your company.
A mix of the first two to strike a balance.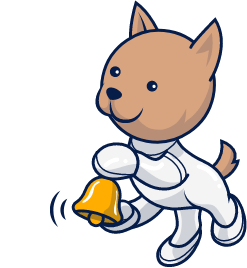 Stay on top of everything that matters in email marketing
Stay on top of everything that matters in email marketing
3. Congratulations! Your subscriber has opened your email
You've already got your subscriber's attention. It's time to have them click through with a copy and design built for conversion.
Are you Be sure to keeping to the same style and tone you set in your website content and other materials.? Further, mind your language and tone, so they'll fit with your brand's voice and audience.
4. Is there one persuasive call to action?
This is the ideal, but it will also depend on your type of business. If you are in the fashion industry, you might want to offer more than one item within an email, but if you are launching a new event or course, there is no need to include additional distracting options.
The CTA should lead readers to a landing page to get the conversion you're after. Preferably one that corresponds to what you wrote in the subject line. Don't waste the promise in that catchy subject line. Make, the most of this prime real estate.
5. Visualize who you're talking to
You need to make sure that you're sending the right piece of content to the right person at the right time.
An email about 'The best beer bars in NYC' would be perfect before a holiday weekend. Or one about 'How to get the most out of your reward points, including how many points the subscriber has accumulate, would be beneficial for anyone on your list who has gathered a substantial number of points.
6. Don't lose sight of your email's purpose, make sure it covers at least one of these
Are you aiming for some laughs or light entertainment – is that the end in itself or does your audience have to take action to get the punch line or the product? Spell it out!
Does the information provide value, or does the email solve a problem? Perhaps it's gift ideas for Valentine's Day or the Definitive Guide to Blogging? Show them and encourage them to share the delight and surprise of their partners, aka 1+1=3.
Are you hoping to teach them something new? Learning something new in itself is good enough, but you can also think of ways to incentivize the learning curve – perhaps online testing or prizes for the first users through the finish gates!
7. Keep the romance brewing: don't bore them with overly promotional content
Marketing emails are like dating: it's all about being fun and interesting, and not about you speaking about yourself all the time.
The rule is to maintain a good balance of more educational content than promotional content. Some even recommend up to 90% educational vs. 10% promotional content.
8. Images are important, but don't rely on them
We all use beautiful imagery to get the point across, but some of your subscribers may not enjoy them.
Since not all email clients show images automatically, you'll want to make sure to optimize your emails for image-off viewing. Use Alt text, image slicing, opting for HTML coded buttons, and the right image and text ratio (not more than 40% images), ensuring that your emails look good even with the images "off".
9. Songs have been written about HTML emails, but they aren't always the right choice
Other than two nice-to-have perks of text emails – they are easier to set up and look the same on all email clients, there is another mega perk – text messages look more like a message that you're sending to someone on a one-to-one basis. It makes them more personal and less of a 'hard sell', which can bring in better results depending on the message type and the audience.
10. And if the 'date' proves a dud, be gallant
Make it easy to unsubscribe from your email list. While no one likes to see subscribers leaving their email list, making the unsubscribe process easy is ultimately a win from your side.
Non-engaged subscribers, or worse, those that will report you as spam, will drag down your deliverability rate. Avoid this by having an unsubscribe link in your footer, and consider utilizing a list-header unsubscribe as well.