Businesses need growth in the way that all living things needs oxygen. But while air is free to breathe, business growth is typically very expensive. Except in the case of email, where for every $1 a company invests in email marketing they will see a $38 return, according to the Direct Marketing Association. Other stats further prove that email marketing continues to be the leading channel for digital marketing. According to statistics from marketing automation service Autopilot, email is the top channel consumers engage with.

As an email marketer, you are in the right place at the right time. However, if you're getting ready to launch an email marketing campaign, there is also some pressure on you:
You need to make sure your deliverability rates are high
Your emails must be impactful for every campaign.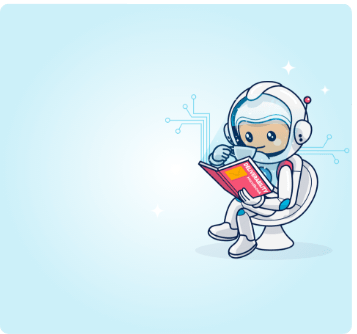 The complete
deliverability
handbook
Read the most significant, most organized volume of information written about email deliverability.
Boosting your email operation with a hybrid email solution
Sending those emails from more than one email service provider (ESP) could help you reach your goals. Here's a closer look at reasons to consider hybrid email solutions for your company:
Deliverability Rates
One of the biggest reasons to consider working with more than one email service provider is deliverability — sending large batches of email consistently from the same email address and ESP could be a red flag to some ISPs and direct your messages straight to the junk folder.

You want to make sure your accounts are not flagged as spam for any reason. Working with more than one ESP could mitigate this risk because the overall volume of emails you send at any given time will be lower.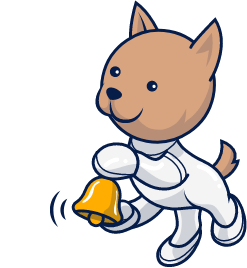 Stay on top of everything that matters in email marketing
Stay on top of everything that matters in email marketing
Pricing and Costs
Another reason to consider hybrid email solutions is cost. Some ESPs offer more attractive rates and incentives throughout the year than others. If you are trying to find ways to trim down marketing costs, your email solutions may be a good place to start. Shopping around for different ESPs and taking advantage of new offers and incentives from different providers could help you save some money.

Also, sending different kinds of campaigns (i.e., segmenting campaigns to customers from those to prospects) from lower cost providers is a great way to reduce costs.
Reliability
You also need to consider reliability. If this is your first time working with an ESP, you need to determine whether it is reliable enough to handle your email send load for the long-term. One ESP may be more consistent than another so working with more than one at any given time will give you a chance to compare and review outcomes. This is even more important when you have several automated campaigns in motion. Which ones are easier to execute than others? One ESP may be able to consistently release and deliver emails on time while another may bring back errors.
Organizing Data
Organizing the types of emails you send becomes easier when you use different ESPs. For example, you might use one ESP to send all of your promotional emails after a user has opted-in to receive alerts while another ESP would be dedicated to sending out welcome emails. This can help you not only improve deliverability but also makes it easier to organize your data for a quick review of results.
Security and Protection
Finally, you need to consider security issues. Some companies may not have the right level of security to protect sensitive data, which can impact your business. Working with more than one ESP can help you decide which one offers the best security.
The most effective email marketing solution
A hybrid email strategy could be one of the most effective ways to improve deliverability and ensure all of your automated marketing campaigns are running on schedule. You can compare prices and features from different ESPs, determine which ESP is the most reliable, and organize your data efficiently with a hybrid, not single, email solution.

However, the setback usually comes because using multiple solutions will take away your ability to have an overall view of your results. This is one place Ongage can help. Contact us to learn more about using multiple providers and consolidating the results of the entire operation.

The oxygen we breathe provides energy and strengthens our heart… email marketing is like that for a growing business, and while it may never be as free as the air we inhale, its status as a lifeblood of business growth doesn't have to come at a prohibitive cost.