WHITE PLAINS, N.Y., Oct. 22, 2013 /PRNewswire-iReach/ — Ongage, a leading provider of email marketing optimization services, today announced that the latest release of its software-as-a-service product has been deployed. This latest software update delivers a major feature enhancement extending Ongage's ability to optimize email marketing to companies using on-premise self-hosted SMTP servers.
 Ongage already led the market by being the first email marketing platform to enable companies to seamlessly send emails over multiple SaaS ESPs and cloud SMTP relays. Today, by extending its reach to private SMTP servers, Ongage solidifies its ability to supply a feature-rich front-end that combines all email marketing activity in a single dashboard for optimization and in-depth performance analysis.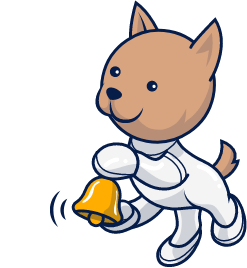 Stay on top of everything that matters in email marketing
Stay on top of everything that matters in email marketing
"We are excited at the prospect of increasing ROI and load balancing costs for our customers who use multiple email systems," said Noam A. Rotem, Ongage Sr. Product and Marketing Manager. "With our latest release, a company can optimize their email deliverability among several ESPs, SMTP Relays, and now even their in-house SMTP server."
Further, Ongage is partnering with Postmastery, an Email Systems Integrator that specializes in on-premises infrastructure. Together, the companies will launch the Ongage private SMTP solution. Willem Stam, Partner at Postmastery explains — "with OngageConnect™ we can substantially enrich our PowerMTA based 'Private SMTP' offer. High-volume senders will particularly welcome this cost-effective high-end email marketing solution!"
About Ongage
Ongage is the maker of OngageConnect™ the world's first email marketing front-end platform that connects to multiple email service providers, cloud SMTP relays, and on-premise SMTP servers. Ongage was founded in 2010 by a group of entrepreneurial, result-oriented individuals with vast knowledge and experience in the world of interactive media in general, and email marketing in particular.
About Postmastery
Postmastery is the first specialist Email Systems Integrator. Postmastery optimizes existing email infrastructures and provides 'private SMTP' based solutions for high volume senders using best-of-breed components. Postmastery partners with Port25 providing licenses, integration services, local support, and optimization services for PowerMTA. The client base includes ESPs, marketing agencies and other professional senders. Postmastery is the maker of EmailAudit.com