Dormant or unengaged users are those subscribers within your mailing lists who have, over time, become dis-engaged with your email communications. These user types can often harm a brand's deliverability rates and especially ROI, due to decreased engagement with your emails, if not handled correctly.
It's an issue many Email Marketers battle against in our industry today – the natural churn of a person's interactions with your brand often takes a lifecycle shape of ups and downs, depending on your brand's offering and the different stages within your own typical customers lifecycle. Because of this, unengaged users will always be an audience you have to deal with within your email marketing operation.
But reactivating dormant users can be a tricky business. Here, we explore tactics to re-engage with subscribers. If you're interested in re engagement email examples, check out our dedicated blog on the topic.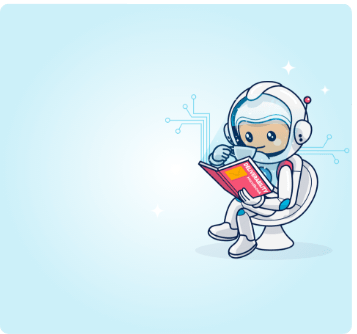 The complete
deliverability
handbook
Read the most significant, most organized volume of information written about email deliverability.
6 Steps to Successful Re-engagement
Running an effective, automated re-engagement campaign is the best place to start in dealing with this user group.
A re-engagement campaign is one which does exactly what it says on the can, working to re-engage your unengaged users back into interacting with your email communications. For those users who choose not to opt back in, it gives a point in time within your email marketing process at which you can remove them from your mailing lists, to help you stay ahead of your list hygiene. At this point it's important to remember that the rule is quality over quantity – ultimately, you'd rather be sending to fewer users who are interacting with your brand than a whole bunch of those who aren't.
Your re-engagement campaign would be on which, once set-up, you can pretty much leave ticking over and being automatically sent to your inactive list, at the point at which you define them as 'unengaged'.
Take a look at our top 6 tips:
1. Keep the messaging simple
A simple 'do you still want to hear from us?' will keep the subscriber focused on what they need to do with that email. Too much other content or too many other messages will overwhelm the recipient, and you could risk them not doing anything at all. Keep the content simple and focused on the purpose of this campaign, and leave your sales messages for your other emails!
2. Point out the benefits
Think about what the value proposition is of your email marketing campaigns actually is, and what your users are getting for staying subscribed to them. Then draw attention to that value so that they're captured by the benefits and more likely to opt back in.
3. Show them what's new
If you've changed the format of your emails since the user dis-engaged with your brand, improved your content or started sharing something new, then make sure you let them know. Anything to show you've switched things up a little will help to convince this audience to opt back in, especially if they started to dislike something which you've now stopped including. Or maybe you have a special offer to promote in the hope of capturing their attention. If you do use a special offer, be cautious in not providing an offer too soon, otherwise your email programme may drive 'fake' unengagement in the hope of the subscriber receiving an offer.
4. Keep the CTA clear
Make sure your re-engagement campaign isn't asking too much of your subscribers. Keep the CTA to one single request, asking the user to opt back in to your list – anything else runs the risk of their attention being diverted away from the task in hand, which goes against your cause.
5. Automate!
Automation is absolutely key for a successful re-engagement campaign, so that you can ensure that you're continuously sending to any newly unengaged users, as well as continuously deleting those users who don't want to opt back in from your lists.
After setting criteria for your unengaged users (for example, someone who's not opened an email within the last 120 days) you can utilize filtering functionality to power your automated send, without any need for manual intervention. Voila!
6. Don't you forget about me…
Although in some respects you can leave a re-engagement campaign ticking over, it's important not to leave it alone all together. Keep the emails within this cycle updated every so often to keep your whole re-engagement program in-tune with your other comms. For example, update the creative every time you have a new campaign creative or at least every year so that your footer's legal text is kept in line with your website. As with all of your email communications, you can test your re-engagement campaign too for maximum content effectiveness.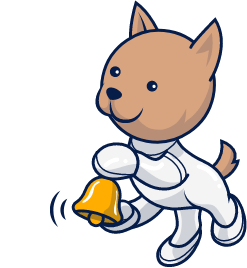 Stay on top of everything that matters in email marketing
Stay on top of everything that matters in email marketing
In summary
Re-engaging your dormant users can be tricky business but it doesn't have to be rocket science.
Think carefully about who your unengaged users are, why they've become that way and how you can take your offering back to why they signed up in the first place. Then, follow our 6 simple steps to create a re-engagement campaign which performs for your brand.
The Email Marketing Activity Book for Kids
Enjoy engaging brain teasers, colorful illustrations, and playful games with your loved ones.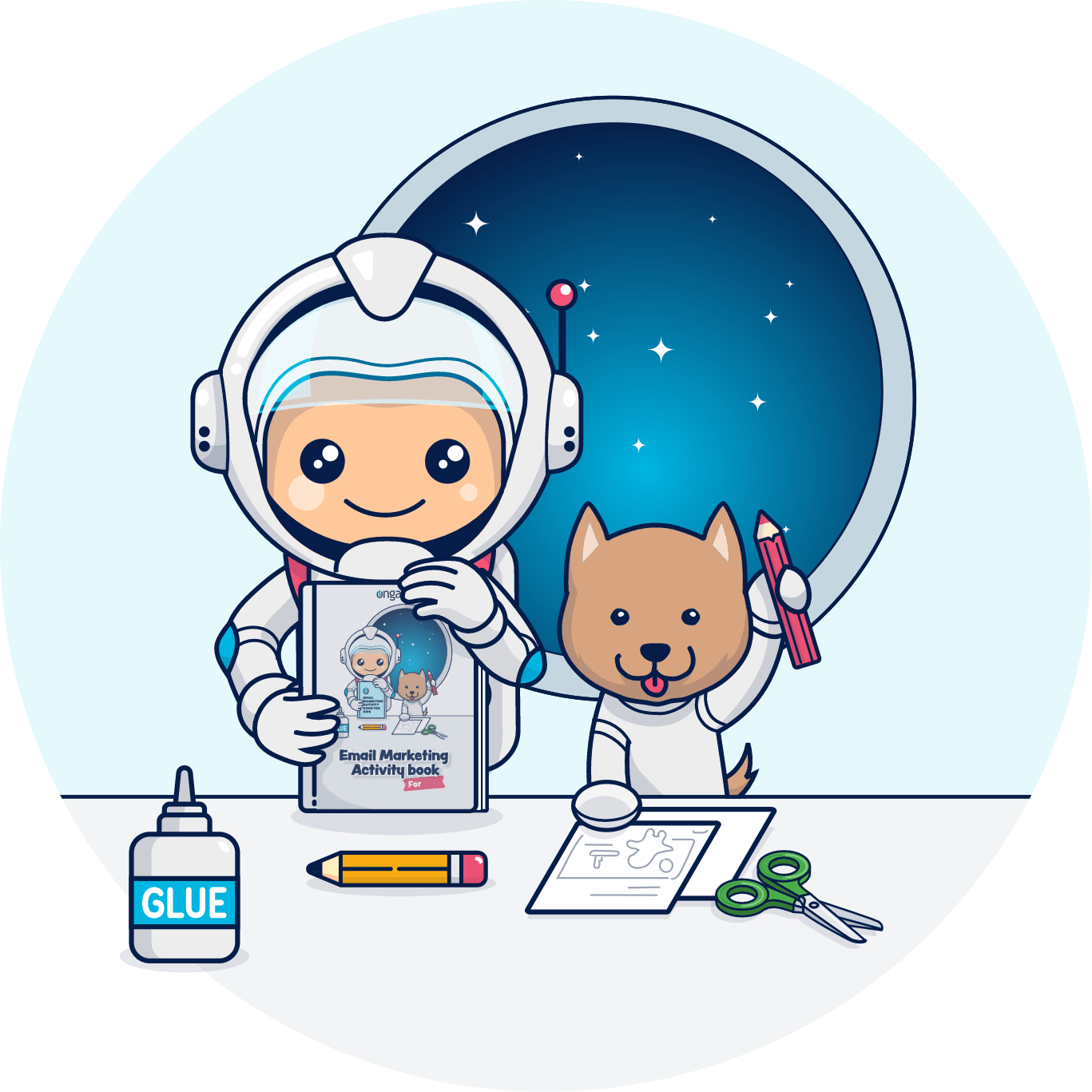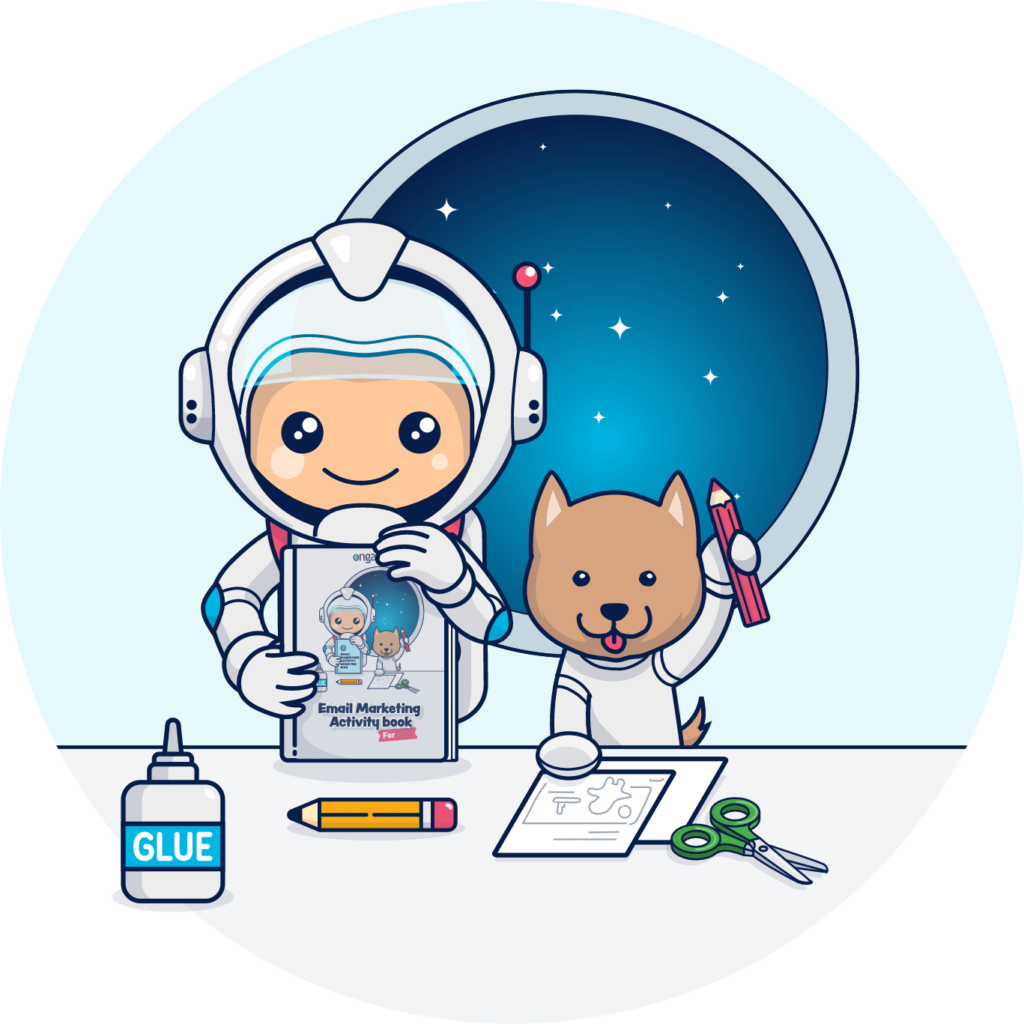 Interested in reading more on this topic?
Read our recent post on Successfully Activating Dormant Subscribers, over on the Ongage blog.