For the past 5 years, Ongage and leading SMTP relay Oracle-Dyn have been helping brands to land in the inbox. Join others and enjoy better deliverability metrics
Ongage is proud to celebrate five years of successful collaboration with leading SMTP relay, Oracle Dyn.
Oracle Dyn's cloud-based email delivery platform offers SMBs and enterprises sending bulk marketing and 
transactional email enhanced deliverability capabilities, and the Ongage platform improves analytic control, segmentation and business intelligence in a single user-friendly dashboard. 
Together, Ongage and Oracle Dyn have been able to provide email marketers with a comprehensive ESP solution that brings customers the best of both worlds. The combination of the Ongage advanced database management, content control, campaign management and Oracle Dyn's email delivery platform in a full, robust email service designed to maximize campaign effectiveness and simplify the daily operations of email marketers across all industries.
Over the past five years, Ongage and Oracle Dyn have provided a seamless solution for dozens of companies, The successful collaboration has improved the operations of email marketers across dozens of industries, and the two companies are looking forward to many more years of collaboration in the future.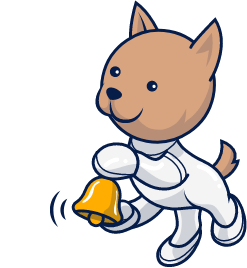 Stay on top of everything that matters in email marketing
Stay on top of everything that matters in email marketing
Today, Oracle Dyn customers who utilize the Ongage email marketing platform can take advantage of the ever-growing list of Ongage features including advanced behavioral segmentation, dynamic content integration, advanced analytic control and of course a cutting edge single dashboard from which all campaigns can be managed with ease.
Setting up the joint Ongage-Dyn email marketing solution has never been easier. All clients need to do is follow the simple Ongage Wizard, generate an API Key from their Oracle Dyn account and see the Ongage dashboard come to life.
Nick DeStefano, a joint Ongage and Oracle Dyn user from Elite Web Holdings, LLC says of the partnership: "Ongage has been a seamless integration with Dyn allowing me to use my time to manage my data instead of worrying about the technical side of email. Ongage not only gives first class support, but also provides me a full spectrum of analytics data that I would not have by only using Dyn. I would highly recommend using Ongage to anyone that is looking for an automated email solution."
According to Danny Tal, Ongage VP of Business Development, "We value the five-year partnership we have with Oracle Dyn and remain committed enhancing the email marketing experience of our joint customers. Our developers constantly work with clients to maximize their experience and ensure the collaborative solution is as seamless and efficient as possible."
Josh Nason, Email Reputation Manager at Oracle Dyn added "Our commitment to improving email deliverability is enhanced by the powerful Ongage dashboard, and we are confident are clients are in good hands with the Ongage platform and team. As industry pioneers, we are able to offer advanced technological capabilities and data intelligence, and with Ongage, that power is leveraged further."
About Oracle Dyn
The Oracle Dyn Global Business Unit is a pioneer in managed DNS and a leader in cloud-based infrastructure that connects users with digital content and experiences across a global internet.
Dyn's solution is powered by a global network that drives 40 billion traffic optimization decisions daily for more than 3,500 enterprise customers, including preeminent digital brands such as Netflix, Twitter, LinkedIn and CNBC. Adding Dyn's best-in-class DNS and email services extend the Oracle cloud computing platform and provides enterprise customers with a one-stop shop for infrastructure as a service (IaaS) and Platform-as-a-Service (PaaS).