As an email marketing professional, you already know that email is the most effective marketing platform known to mankind.
But you might not know the stats behind it.
5 email statistics you should know
There's a lot of power in email, and with its endless possibilities, you might get lost. That's why it's important to focus your efforts where things matter most.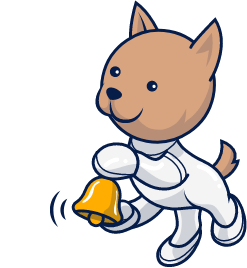 Stay on top of everything that matters in email marketing
Stay on top of everything that matters in email marketing
#1 The power of transactional emails
Often the "black sheep" of the email marketing family, transactional emails often have the highest open rates as they hit your subscribers at their most engaged moments. Leveraging transactional emails for promotional purposes results in explosive ROI. Research by Experian shows that transactional emails have eight times more opens and clicks than any other type of email, and can generate six times more revenue.

How can you better leverage your transactional messages?
#2 Trigger-happy!
While some marketers think that the greater the audience, the greater their chances of conversion, results are actually better for the opposite approach. By setting up trigger campaigns to email the right message to the right user at the right time, greater ROI is achieved. According to the DMA, more than three-fourths of email revenue is generated by triggered campaigns, rather than one-size-fits-all campaigns.
#3 Mobile first
We all know that email is being consumed most often on mobile devices, but that in no way means that you should no longer optimize messages for desktop reads. In fact, according to Campaign Monitor, "Data from nearly 6 million email marketing campaigns suggests the shift to mobile has made it more difficult to get readers to engage with your content… unless you can drive a subsequent open in a different environment."
They found that when mobile readers open an email a second time from a computer, they are 65% more likely to click through.
#4 Tweet less
Social media has taken over our lives, defining how we interact, what we share, and who are friends are. But when it comes to results, email is still much more effective. For every $1 spent on email, marketers see a $38 return. McKinsey tells us that email remains a significantly more effective way to acquire customers than social media—nearly 40 times that of Facebook and Twitter combined.
#5 Email to tweet
The above is not to say that you should abandon a social media presence altogether. However, when Neil Patel of Kissmetrics and Quickspout fame speaks, marketers listen. And Neil says that his email subscribers are 3 times more likely to share your content via social media than visitors from other sources.