Deliverability is a core priority in email marketing since it directly affects the success rate of campaigns and strategies. As such, it makes sense that email marketers want to keep a close eye on email deliverability and the factors that can influence it.
There are a variety of different metrics you can use to assess your deliverability and influence your decision-making process. Spam score is one of these.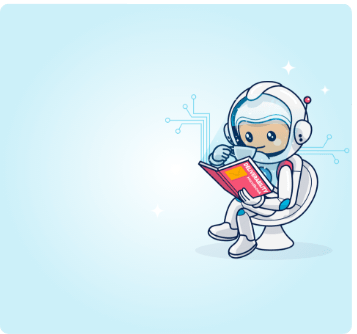 The complete
deliverability
handbook
Read the most significant, most organized volume of information written about email deliverability.
What is spam score?
"Spam score" is a specific number that indicates the likelihood of your email being delivered to the inbox of your recipients. The spam score metric is relatively new, having come into use in 2015.
A high spam score indicates that your message is regarded as junk mail and isn't likely to make it to your recipient's inbox. On the other hand, a low score means that your message is perceived as trustworthy and will arrive at its intended destination.
Your spam score is determined by individual spam filters, and there is no standard set of criteria used to arrive at this number. Consequently, your score and your chances of delivery might differ somewhat from one service to the next.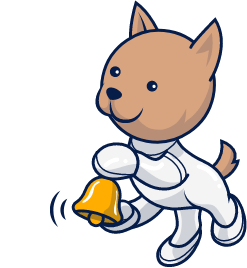 Stay on top of everything that matters in email marketing
Stay on top of everything that matters in email marketing
How can you check your spam score?
If you are using an email marketing platform provided by an ESP (Email Service Provider), your dashboard will have tools to help you check your spam score.
Alternatively, there are also free tools available that can give you a general indication of your spam score. However, the feedback provided by free tools will be slightly less detailed than with a paid service.
The Email Marketing Activity Book for Kids
Enjoy engaging brain teasers, colorful illustrations, and playful games with your loved ones.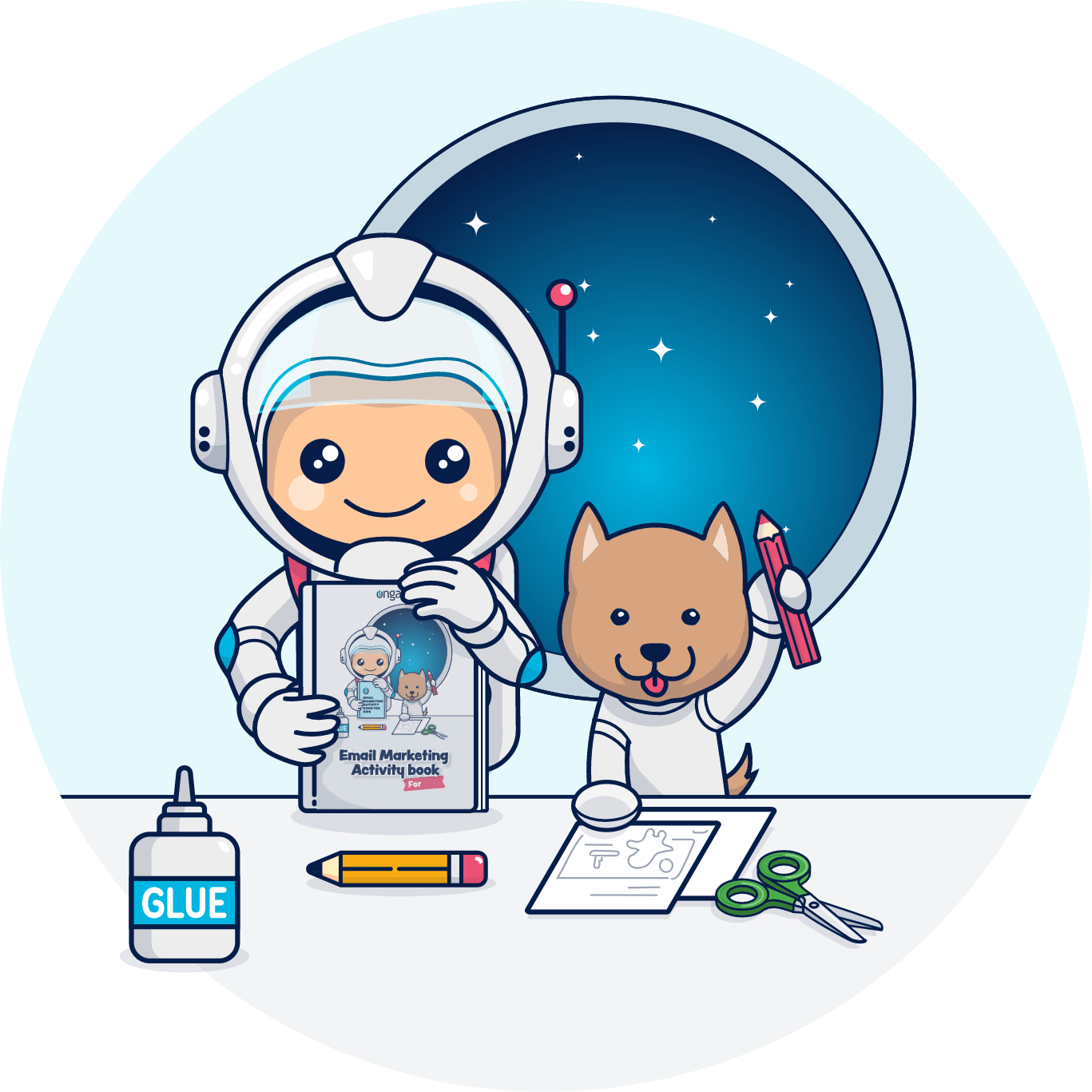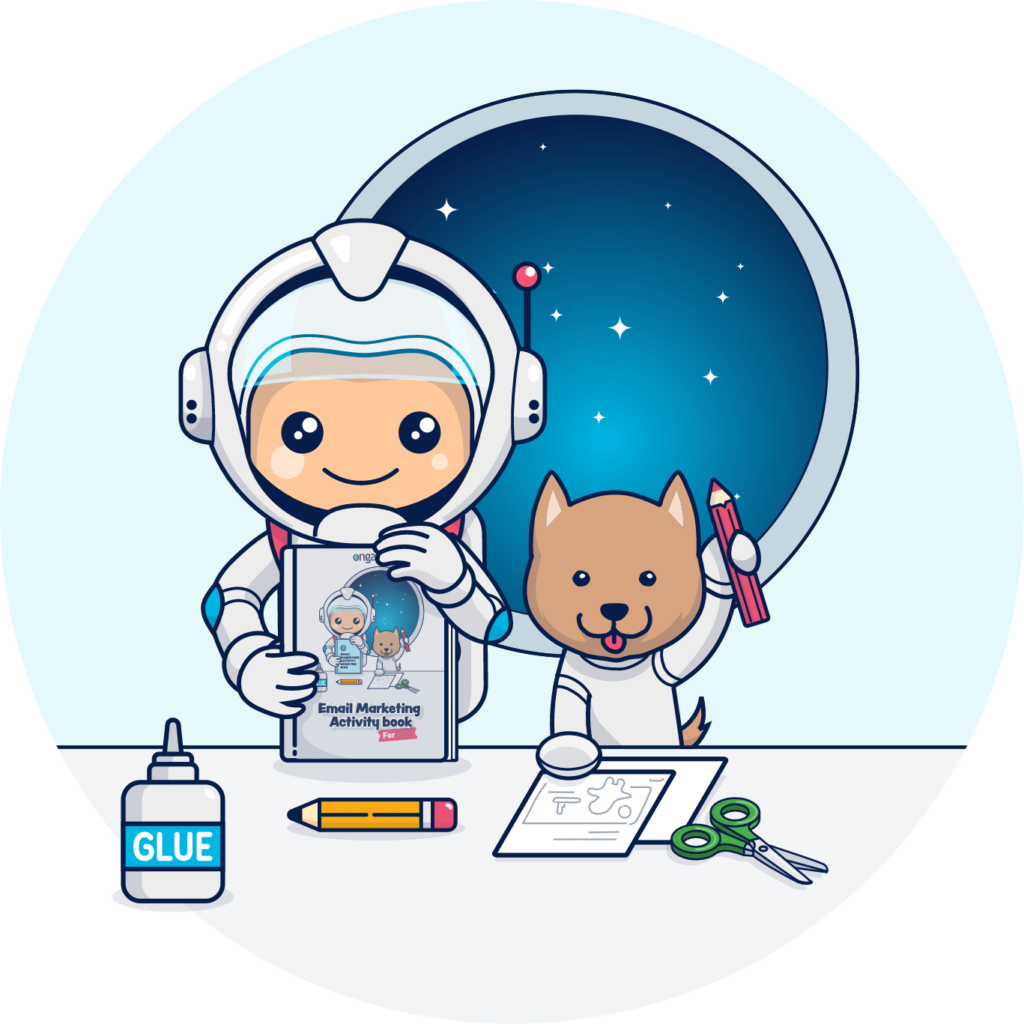 What is a good spam score?
Most available tools use a scale of 0-10 to present your spam score, as this is what many of the biggest mailbox providers use.
As mentioned above, a low spam score indicates a high chance of deliverability. However, just as scores vary between servers, so too do the thresholds that determine whether or not your message ends up in your recipient's spam folder. This means that a 6.0 score may fail the spam test on one server, but it may be enough to get your message delivered on another.
As a rule of thumb, a spam score of less than 3 is considered low, meaning that your message should be delivered without much difficulty. A score above 6, on the other hand, is considered a high spam score and is likely to affect your deliverability to a significant degree.
With concerted effort, it is very possible to achieve a low spam score
What factors can affect your spam score?
Spam scores can take a wide variety of factors into account. However, while the specifics are different for each spam filter, there are several core aspects that are taken into consideration when assigning a score. These include your sender reputation, the engagement levels of your recipients, and the actual content of your emails.
How can you improve your spam score?
As is often the case in email marketing, there is no quick fix for lowering your spam score. Instead, you should take all measures possible to boost your sender reputation and reduce the chances of being reported as spam.
The following are some measures that can help you achieve a better spam score:
Maintain best practices with mailing lists
Maintaining a good reputation relies on good list acquisition and maintenance. That means that you should use a double opt-in subscription system to build mailing lists, then ensure that you conduct list cleaning at regular intervals. Doing this limits encounters with invalid or inactive addresses, which improves your spam score and overall deliverability in the long term.
Refine your email content
Spam filters also take into account the written content of an email, so it's crucial to do your due diligence when creating your emails. Check your subject lines and body text especially carefully, and eliminate any instances of poor grammar, syntax, or punctuation to prevent your messages from being regarded as spam.
Avoid using spam trigger words or excessive linking
Spam filters regard specific words, known as trigger words, as red flags. These are words or phrases often appear in spam emails, and include sensational or overly emphatic (e.g., "fast cash!"), or words which have an undue sense of pressure or urgency (e.g., "act now").
Likewise, spam filters are suspicious of emails that contain an excessive number of hyperlinks, so it is best to remain conservative when adding links to emails.
Set up proper email authentication
If the inbound mail server is unable to verify the legitimacy of an email's sender, it may block messages from that sender. Obviously, this is detrimental to deliverability, so it's advisable to set up SPF and DKIM protocols as well as a DMARC policy on the DNS.
Conclusion
Spam score is a key metric in email marketing, as it provides an important indicator of your ability to reach your subscribers' inboxes. By keeping track of your spam score and taking the right measures to improve it, you can dramatically increase the success of your email marketing campaign.