The objective of an email marketer is to reach a target audience and persuade them to eventually take a desired action, such as a purchase or subscription, known as a conversion.
In the pursuit of these conversions, marketers must take into account the customer journey, the path that a lead takes on their way to becoming a customer.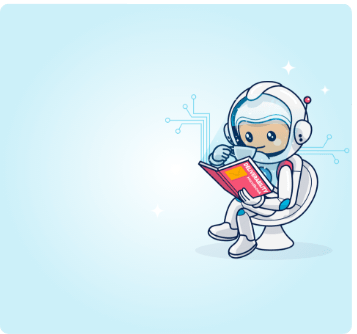 The complete
deliverability
handbook
Read the most significant, most organized volume of information written about email deliverability.
Various stages exist within each individual's customer journey, and it is the marketer's responsibility to build trust with these individuals and guide them along their journey.
This relationship-building process is known as email nurturing. Marketers use email automation to create these lead-nurture campaigns, to serve this very purpose.
Why is email nurturing important?
Email nurturing is a key part of email marketing because it educates consumers about your brand and products and encourages them to follow up their initial interest with tangible action.
When these two elements are combined, they can create momentum that drives the customer journey and ultimately converts leads into sales.
Without email nurturing, potential customers would have disjointed experiences that have no natural progression, causing their relationship with the brand to crumble at key moments.
When effectively implemented, a lead nurture campaign enables consumers to enjoy a much more cohesive and resonant experience. Moreover, email nurturing brings the following benefits to the table for your brand:
Improved ROI
Leads that are nurtured are significantly more likely to convert than those that are not. By employing a lead nurture campaign that establishes and grows your relationships with your customers, your brand makes the most of consumer interest and increases its profit margins.
Convenience
Your lead nurturing campaign may require an initial time investment during the set-up phase, but the beauty of these campaigns is that they can be automated.
Once you've set up your automated email campaign, you can simply let your email marketing software handle it, generating conversions for you while you focus on other tasks.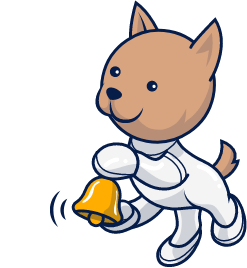 Stay on top of everything that matters in email marketing
Stay on top of everything that matters in email marketing
What constitutes effective email nurturing?
Because email nurturing campaigns feature automated email sequences, they need to be carefully crafted to elicit the right response from consumers at each stage of their journey.
When putting a sequence of lead nurturing emails together, it is helpful to keep the following principles in mind:
1. Value and simplicity
Email nurturing campaigns exist to enlighten and encourage consumers, and that should be your starting point when you begin assembling your campaign.
First and foremost, you should prioritize bringing something of value to the consumer. Provide them with information that incrementally grows their knowledge of what you're offering and helps them realize how it relates to their needs.
At the same time, it is important to maintain a degree of brevity and simplicity.
Long-winded emails or ones that feature irrelevant information can confuse your message and derail your subscribers' progress. Keep your points short and sweet, with a singular message backed up by a clear call to action (CTA).
2. Flow and consistency
To effectively take your subscribers on a journey of discovery, there must be a logical sense of progression to your emails.
You should ensure a clear flow across your emails so that each one picks up where the previous one left off. Each message in your email sequence should work in conjunction to create a clear and cohesive picture of your brand.
Moreover, it is essential to encourage the right actions at the right time.
The first emails sent as part of your lead nurturing process should generally be of an informative and educational nature, but successive emails should be progressively more emphatic in their encouragement.
They can feature stronger CTAs, supplemented by offerings like demos or trials that allow subscribers to get first-hand experience with the product on offer.
3. Personalization and precision
The modern customer is all too aware of the abundance of generic marketing content that exists online and has no little to no interest in interacting with it.
For that reason, personalization is fundamental to almost every aspect of email marketing, but it is especially significant in nurturing campaigns.
For consumers to be receptive to your message and allow you to guide them on their customer journeys, they need to know that you understand who they are and what they need.
Personalization of simple aspects, such as email subject lines, can make a difference on their own, but it's also important to show a deeper understanding of your subscribers.
Tracking behaviors and monitoring key metrics can help you get a feel for your subscribers' engagement levels and preferences. Segmenting them accordingly can then enable you to send the right messages at the right times.
This way, you can build the foundational trust needed to establish long-lasting customer-brand relationships.
The Email Marketing Activity Book for Kids
Enjoy engaging brain teasers, colorful illustrations, and playful games with your loved ones.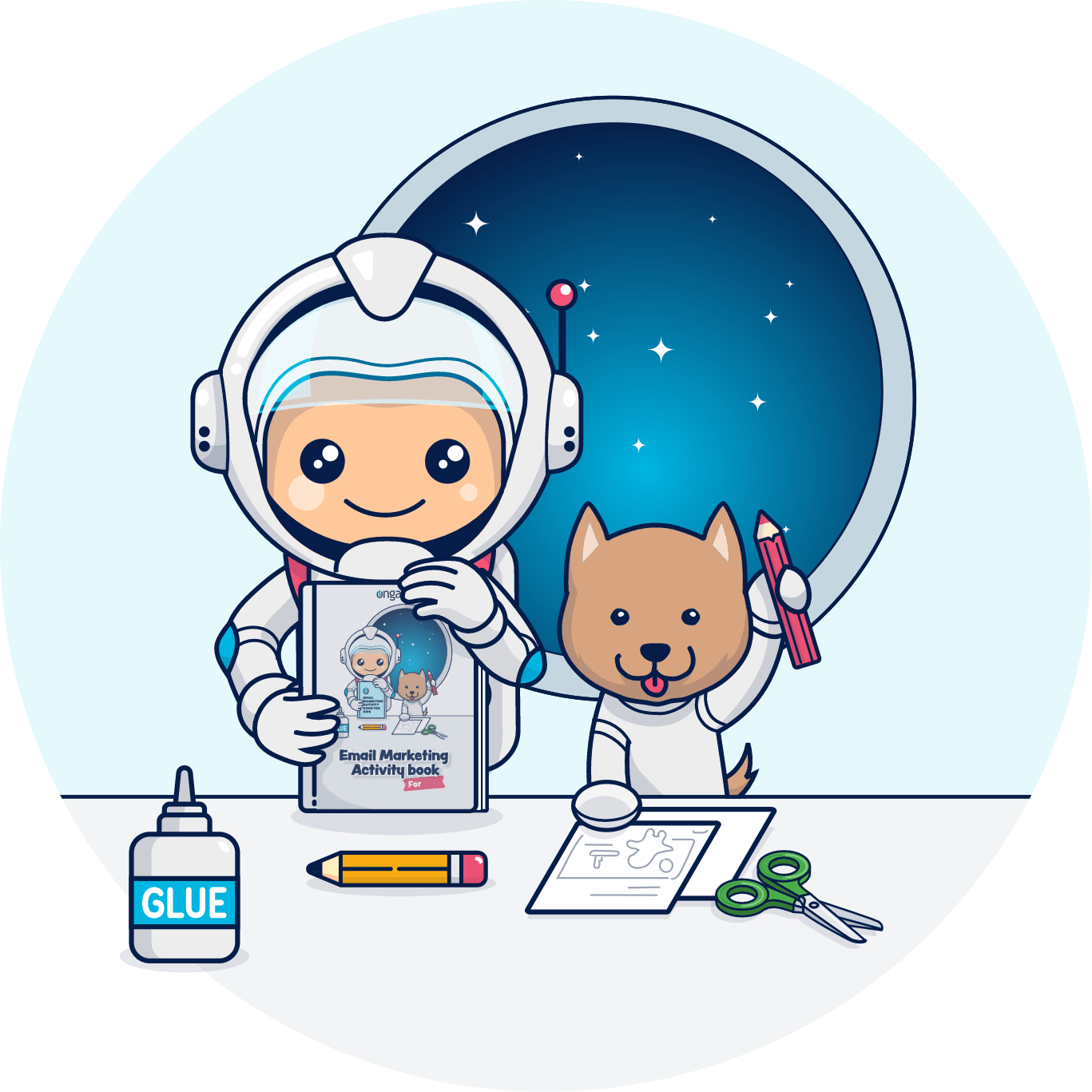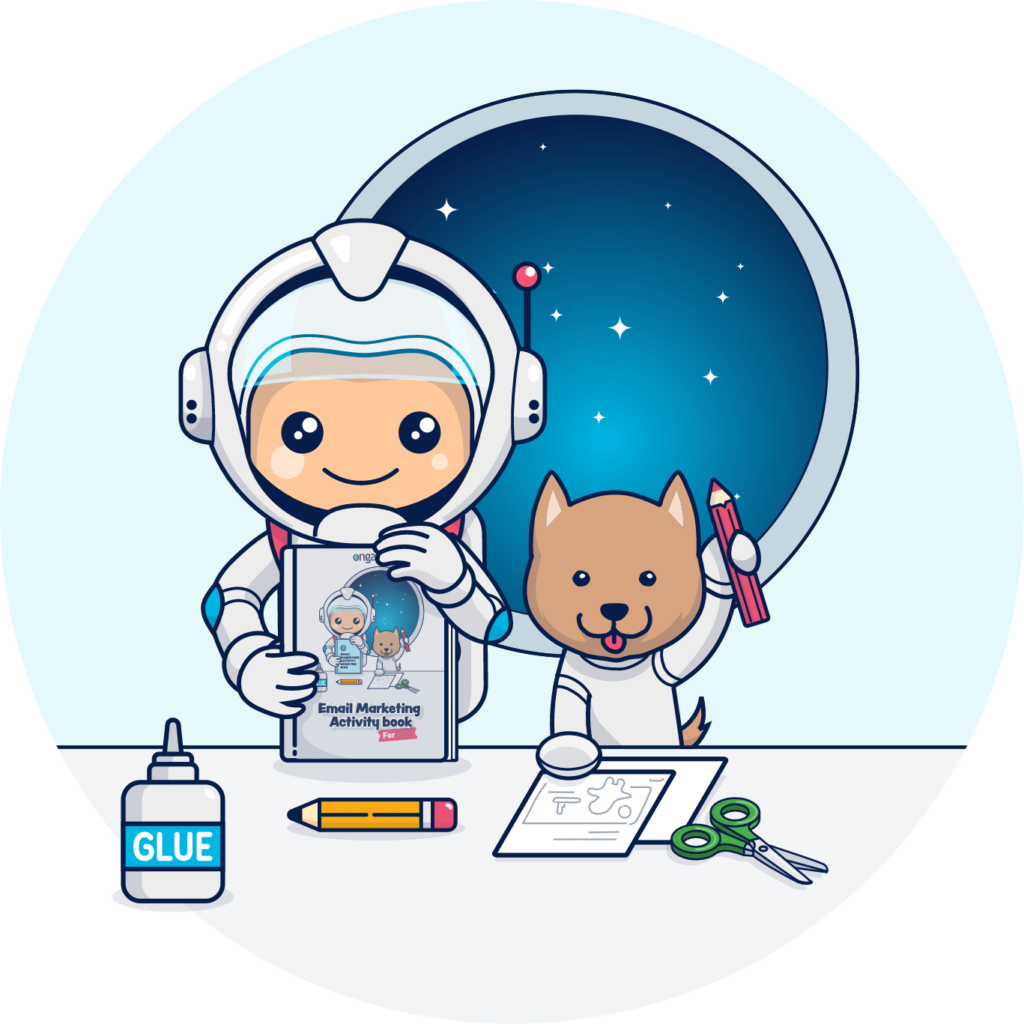 Conclusion
Email nurturing is a way that brands can build trust and convert leads into fully-fledged customers. The lead nurturing process is delicate, so it should be handled with care and precision.
Fortunately, with email marketing technology at your disposal, it's more than possible to craft an effective email nurture campaign.
By effectively segmenting subscribers and presenting them with authentic, intuitive sequences of emails, you can nurture your relationship with them and help convert their interest into ROI for your brand.