Trust is the real currency of business, and that is perhaps truest in the case of email marketing. Trust provides the foundation upon which brands can build successful relationships with consumers, though there are many obstacles and challenges that can prevent marketers from establishing it.
For consumers, there is an ever-present risk associated with email communication due to the existence of spoofing, phishing, and fraud. As such, email marketers must take every measure possible to provide guarantees of their identity to email users.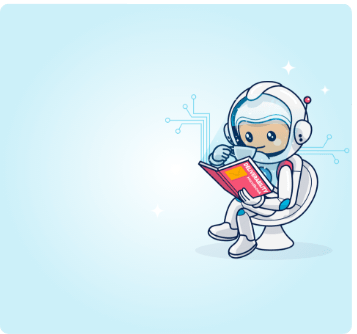 The complete
deliverability
handbook
Read the most significant, most organized volume of information written about email deliverability.
Email marketers should use a variety of email authentication methods, such as BIMI, to help garner trust with recipients.
What is BIMI and what does it do?
BIMI stands for Brand Indicators for Message Identification. It is a type of email standard that helps the recipient of an email quickly identify its sender.
It does this by enabling supporting email clients to display a logo specified by the sender, called a verified sender logo, next to their messages when they arrive in a recipient's inbox.
In essence, BIMI is a method for a sender to provide some verification about their company.
BIMI is connected to the email authentication standards SPF, DKIM, and DMARC in that a sender must have first set up these three to enable BIMI. These authentication methods do the following:
SPF (Sender Policy Framework): Allows a domain owner to identify which IP addresses are authorized to send mail from their domain.
DKIM (DomainKeys Identified Mail): Enables a domain owner to add a digital signature to outgoing messages to verify their responsibility for them.
DMARC (Domain-based Message Authentication, Reporting and Conformance): Combines SPF and DKIM to enable domain owners to specify how emails should be handled if they fail SPF or DKIM authentication methods.
BIMI can be viewed as the next stage in this progression. Just as DMARC builds on SPF and DKIM, BIMI builds on what DMARC does. Once domains have been authenticated using DMARC, BIMI provides further evidence of legitimacy to email recipients.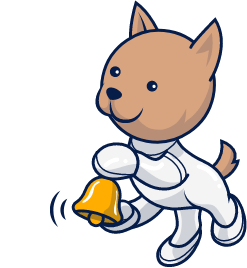 Stay on top of everything that matters in email marketing
Stay on top of everything that matters in email marketing
How BIMI works
Just like SPF, DKIM, and DMARC, BIMI leverages the DNS through a TXT file.
Once an email message is sent, the receiving mailbox provider will look up the BIMI file and check if it can be authenticated. Subsequently, the mail client will use the information in the TXT file to locate the SVG (Scalable Vector Graphics) file that contains the image. It will then retrieve the image and use it in the recipient's inbox as the verified sender logo.
In addition, it's recommended to obtain a verified mark certificate from a certificate authority when using BIMI. This signifies that your organization legally owns the brand logo in question, demonstrating further the authenticity of your brand.
The Email Marketing Activity Book for Kids
Enjoy engaging brain teasers, colorful illustrations, and playful games with your loved ones.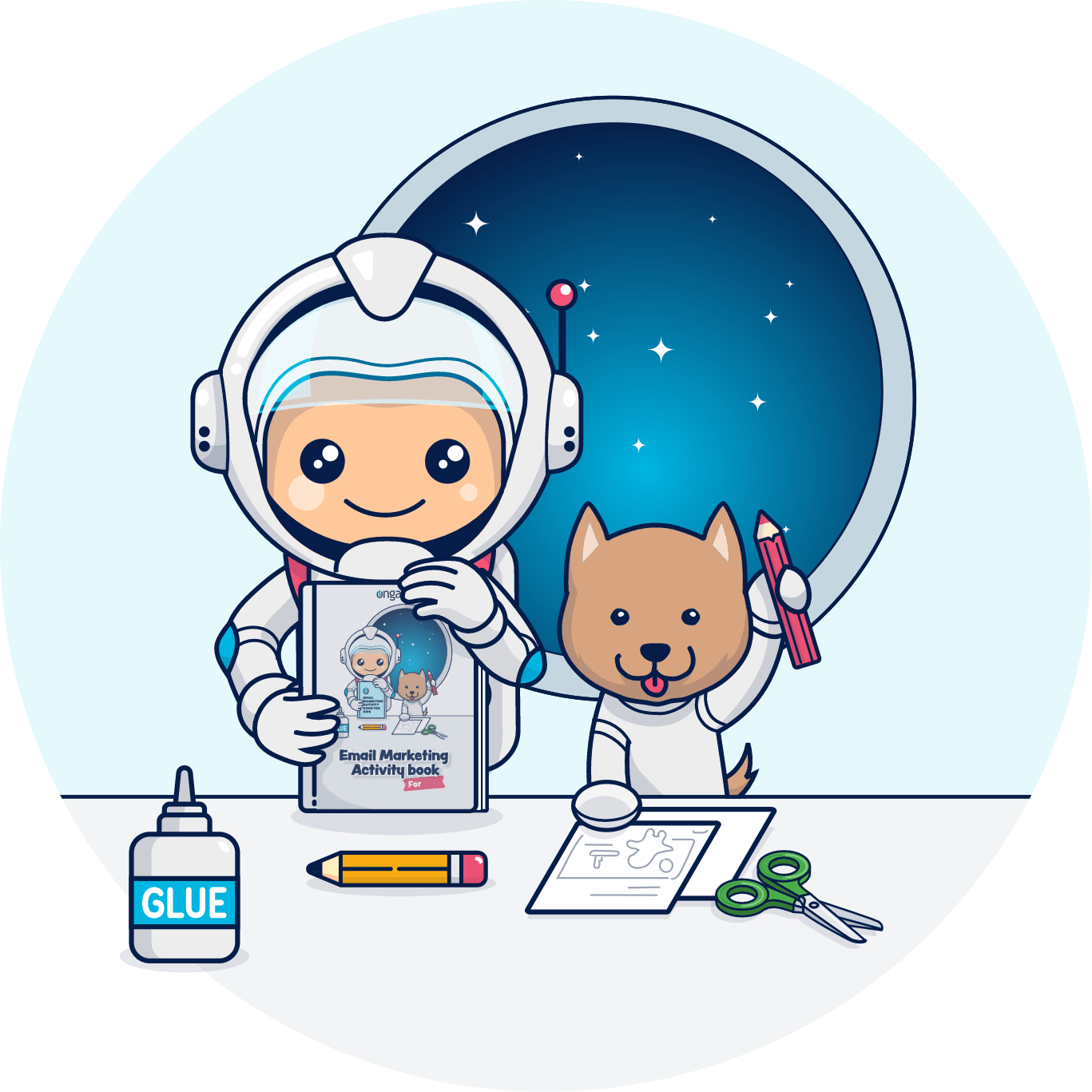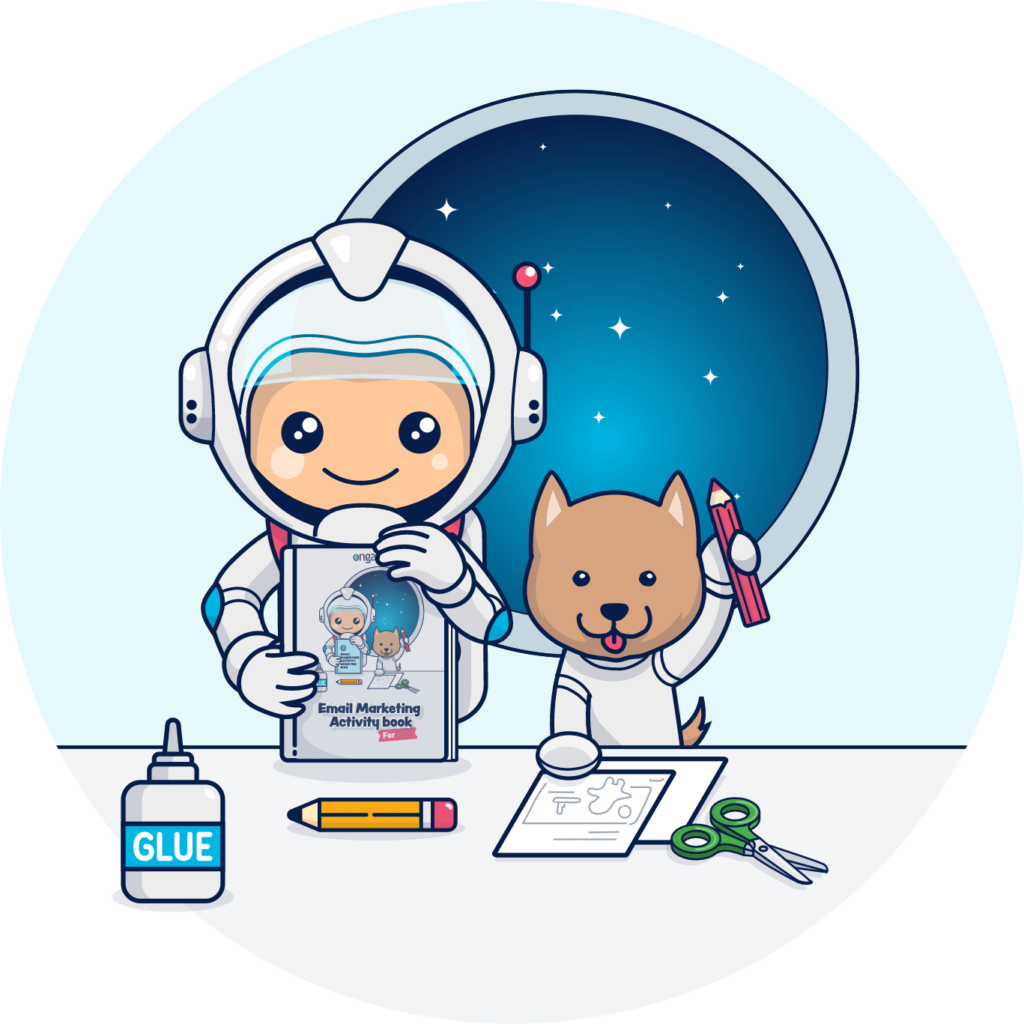 BIMI advantages
Using BIMI benefits brands in a couple of important ways:
Establishes trust and loyalty
At a time when email users are under more threat from cybercriminals than ever before, brands that make the effort to verify themselves to users can improve their public perception significantly.
BIMI helps email users have peace of mind when they engage in online communication and avoids compromising the speed and convenience of using email. Incorporating verified sender logos into inboxes means users can assess the authenticity of the sender at a glance, allowing for an easy and intuitive experience.
All of this helps you build trust and loyalty among your subscribers, who understand that their security is a genuine concern for your brand. Moreover, having subscribers see your brand's logo with each message furthers their familiarity with your brand and strengthens your relationship.
Improves email deliverability
Enabling BIMI can also have a positive effect on your deliverability.
Modern mailbox providers and ISPs (Internet Service Providers) are using increasingly stringent methods to check the reputation and authenticity of senders, so every measure that helps prove your brand's legitimacy plays a part in helping your messages arrive in your recipients' inboxes.
When combined with authentication measures like SPF, DKIM, and DMARC, BIMI can have a substantial impact on the success of your email campaigns in the long term.
Conclusion
Email users have a wide range of risks to take into account when communicating online, and mailbox providers are employing increasingly rigorous checks to ensure that senders are legitimate. As a result, it's important to take the appropriate actions to ensure that the authenticity of your brand is verified in every way possible.
BIMI is not yet currently supported by all major mailbox providers, though the contingent of providers who do is continually growing. There are no visible downsides to using BIMI, so, in all likelihood, it will become universal at some point in the near future.
Despite the current lack of unilateral support, using BIMI is still highly beneficial for senders. As an email marketing professional, you would be well advised to stay ahead of the curve, enabling BIMI where possible to improve your online reputation and increase the success rate of your campaigns.