 The Mailchimp alternative to
send targeted emails that drive more sales
Mailchimp works if you're starting off but won't let you segment lists effectively as you grow.
Ongage is loaded with features to help SMBs send personalized campaigns that get opens, clicks and sales.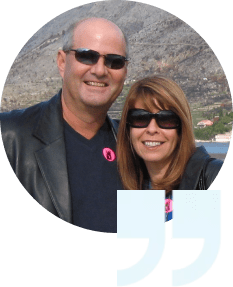 "By far the most effective
segmentation I've ever seen. I've
been with Ongage for four years and
haven't even scratched the surface
of what's possible."
Owner @CreateYourCruise.com
Smart senders trust Ongage
to create goal-crushing email campaigns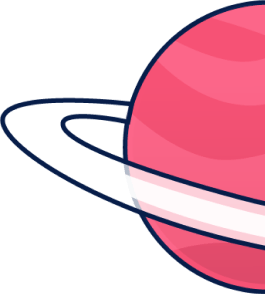 Mailchimp can only take
your email marketing so far
Mailchimp is OK for new businesses looking for basic email marketing tools, a custom domain and even an online store.
But as you grow, Mailchimp's do-it-all approach lacks specialist email features to send timely, relevant campaigns that get opened and drive sales.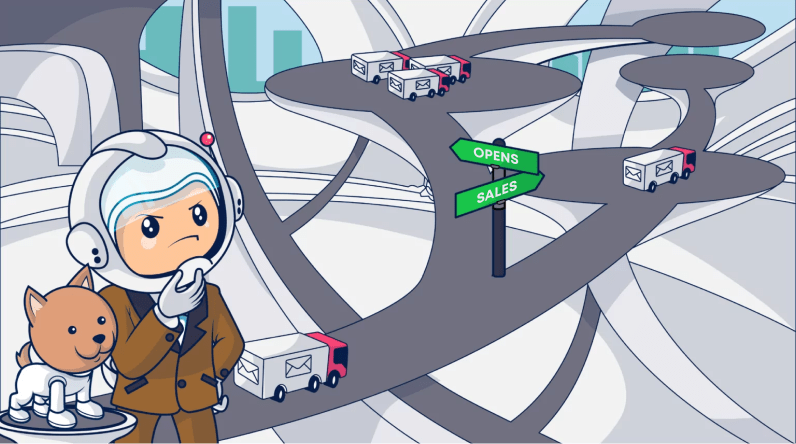 Growing marketers find Mailchimp limiting
"The automations are limited and I think can't cater to the needs of larger businesses where you need more granular control and extensive filtering."

Verified Mailchimp review on G2
"[With Mailchimp] you're going to find limitations along the way when you want to get really into things like logic sequences, highly detailed segmenting, automatic reports etc."

Verified Mailchimp review on G2
"While it's great for simple campaigns, it does not allow for sophisticated segmentation of audiences."

Verified Mailchimp review on G2
"There's no advanced segmentation offerings if you need further customization. […] It doesn't have the automation capabilities at larger scales that are needed to target audiences."

Verified Mailchimp review on G2
"There are a lot of limitations in this software which may be a miss out opportunity for businesses."

Verified Mailchimp review on G2
"It is a basic software, so compared with other platforms available on the market you won't get all the full features for someone looking to go above and beyond when it comes to email marketing."

Verified Mailchimp review on G2
Send the campaigns Mailchimp won't
let you, with an expert email marketing tool
Choose Ongage's rich email features to design, automate, and run highly-targeted email campaigns — even if you don't have any coding skills.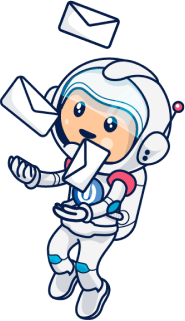 Personalize campaigns

to drive more revenue
Customize emails with dynamic fields. Build sophisticated, multi-step automations to nurture your audience and maximize ROI.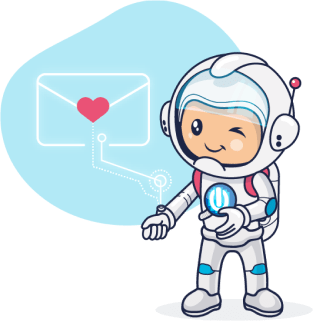 Grow your SMB
with
email marketing
Improve your campaigns' performance and crush your sending goals with a smarter approach to email marketing.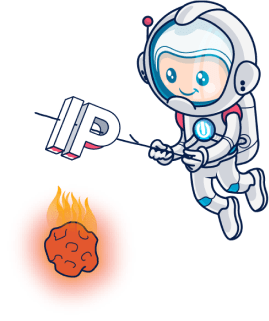 Send emails that land
in the inbox
All new senders get a dedicated IP.  Skip spam filters and improve deliverability with built-in features you won't find in Mailchimp.
The Mailchimp alternative that's entirely about email marketing
Make your campaigns
more effective with Ongage
Send emails your
subscribers want to read
150+ data points to personalize your messages. Use data to engage with different groups of customers and create impossible-to-ignore emails.

"We can easily manage and segment the data according to user behavior."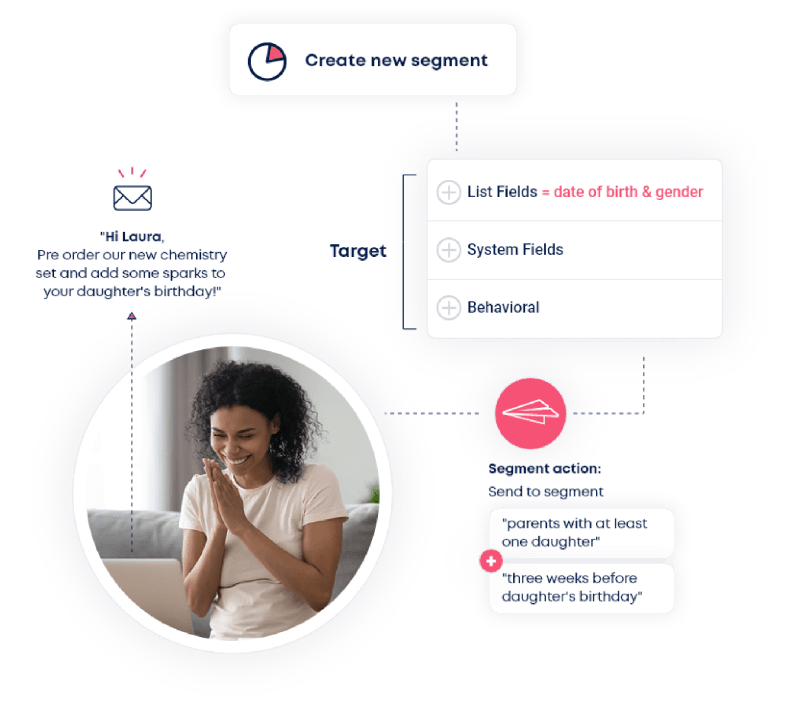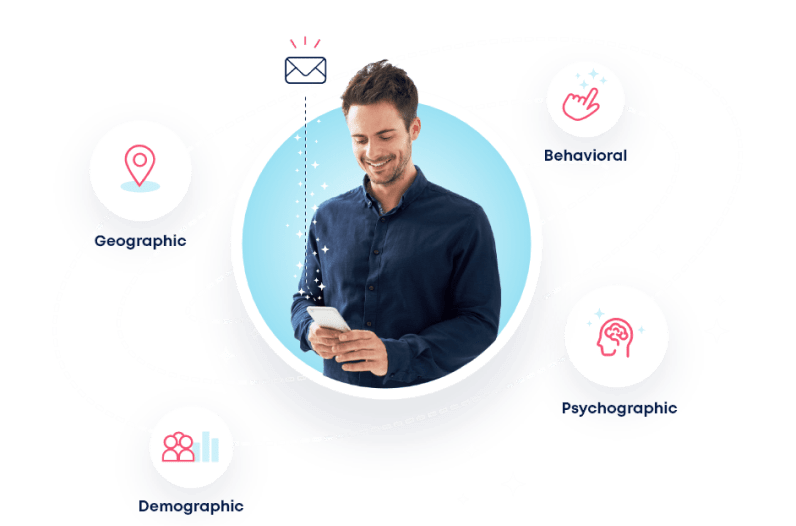 Keep the
conversation personal
Send hyper-personalized emails based on your subscribers'
interests and behaviors. Mailchimp only allows a few
segmentation options — Ongage lets you create complex if-else sequences.

"Advanced list segmentation tools, performance analytics, and A/B testing, has been valuable as we push towards having an even more personalized and dynamic offering."
CEO and Co-Founder @FanFinders
Engage with contacts after they take action
Sync your CRM data with Ongage. Create timely automations based on real-time interactions, such as sending a follow-up email to someone who's got a refund accepted or has spoken to customer support.

"PROS: Direct API connection to our system in order to receive live triggers and segments, and automated rules that can be created based on those."
Head Of Marketing @Papaya Gaming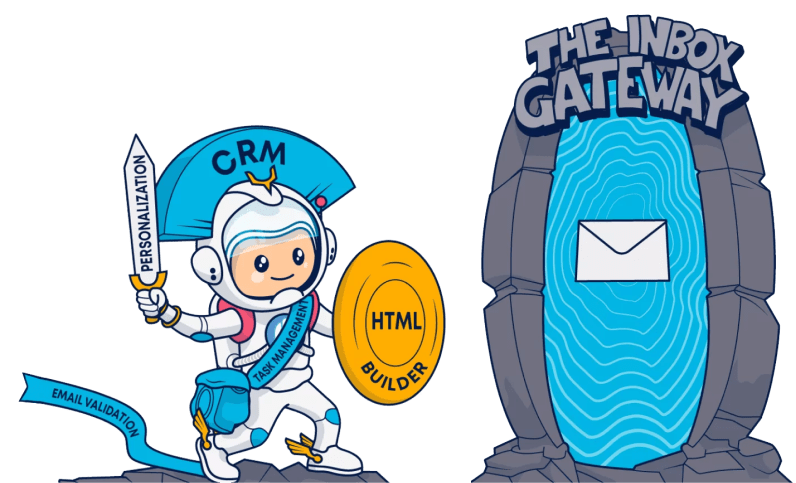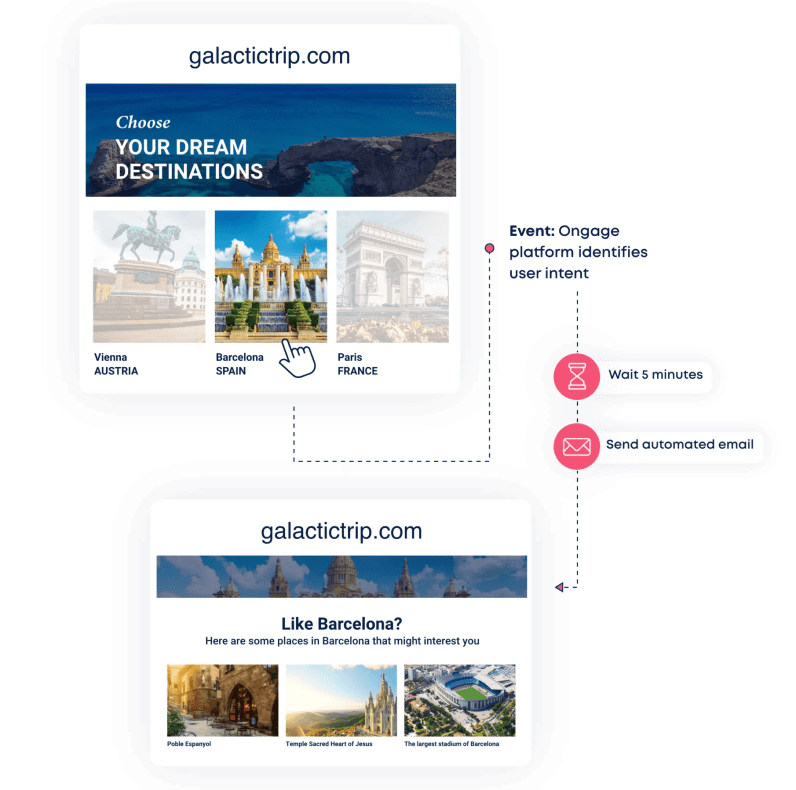 Stay close to your
customers with automated journeys
Plan & schedule automated emails based on users' data points — from birthdays and anniversaries to recent conversions. Re-engage with customers and drive sales by sending the right message at the right time.

"The ease of building out segments or creating automation tasks based on specific profile data is really intuitive."
Lead Growth Marketing Analyst @DISQO
See how your emails look before hitting send
Get a preview of your emails to ensure your content looks good. Say goodbye to broken images and links that don't work.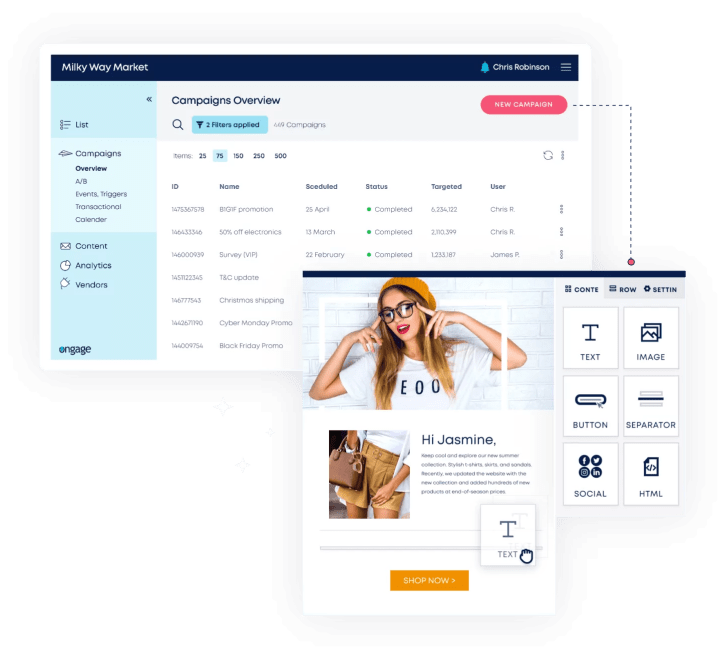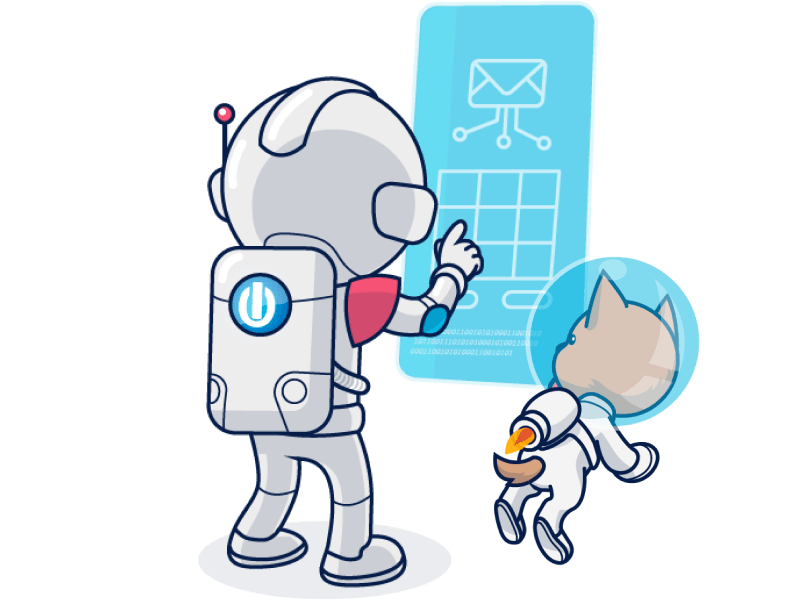 Avoid landing
in the spam box
Check your emails' spam score before you send them out. Make sure they'll get past spam filters using Ongage's out-of-the-box Mail Tester integration.
Protect your sender
reputation with a dedicated IP
Mailchimp operates with a shared IP. While this might be suitable for a small business just getting started with email, it leaves good marketers exposed to other senders' poor practices
With Ongage, every client gets a unique, dedicated IP. Get total control over your domain reputation, no matter if you're sending 100 or 100K emails a month.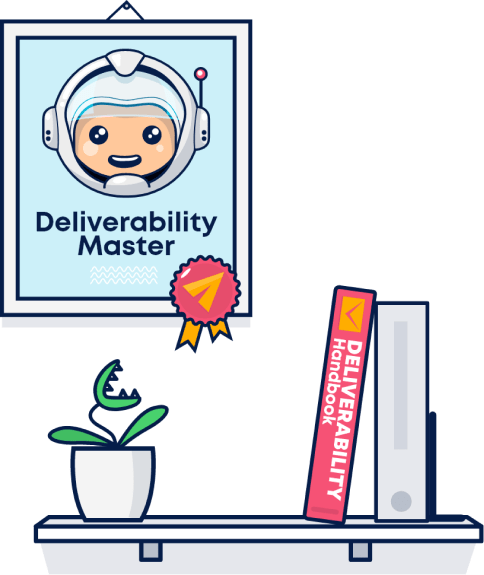 Dedicated support from email marketing specialists
No two email marketing projects are the same. Get help from our live training, consultancy, and onboarding assistance.




Ongage vs Mailchimp feature comparison
Features & customization
options you won't find in Mailchimp

Can't combine "and" and "or" conditions on most segments

Segment your lists using unlimited conditions
👎
Limited to:

5 parameters
Text, date, address, postal code, group

2 operators
"is" and "is not"

Add any content via HTML/ XML/RSS/JSON

Lower plans only allow single-email automations

Up to 100 automated drip campaigns / month

Enhanced automations
only available on some plans

Schedule automated
emails based on users' data


Minute-by-minute throttling


Preview your emails before sending

Generates a spam report
based on a set of filters

Integrates with Mail Tester
for an in-depth analysis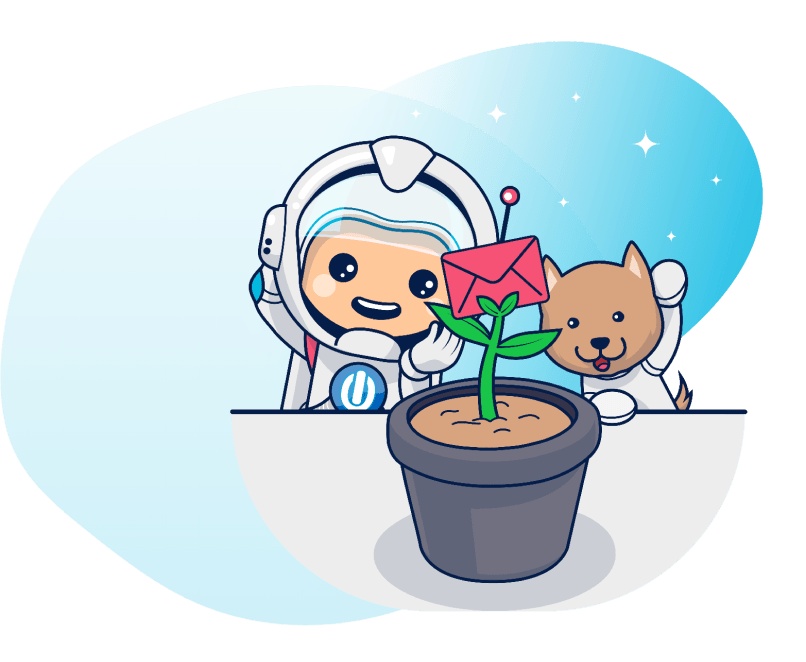 Are you a Mailchimp user?
Switch from
Mailchimp in a flash
Looking for a tool that allows for more personalization?
Instantly connect your current SMTP relay to Ongage to continue sending, with zero downtime. Or use Ongage's built-in SMTP for an end-to-end sending solution.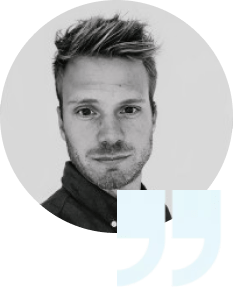 "Ongage allowed us to scale our email activities in a short period in multiple countries. No other platform could give us the features and overall delivery that was needed to achieve this." Hit your email
marketing goals with Ongage
Get the tools you need to send email campaigns that drive real ROI. Frequently Asked Questions