Now non-devs can also win with Mailgun
Get Mailgun's best email deliverability and the sophistication of Ongage's feature-rich dashboard
Get the Best Front-End for Mailgun
The perfect email solution
Improving your email marketing results
Get the best email marketing front end focused on results
Join industry leaders with the highest support standards
Increase email deliverability to reach more users
Reduce sending costs & boost ROI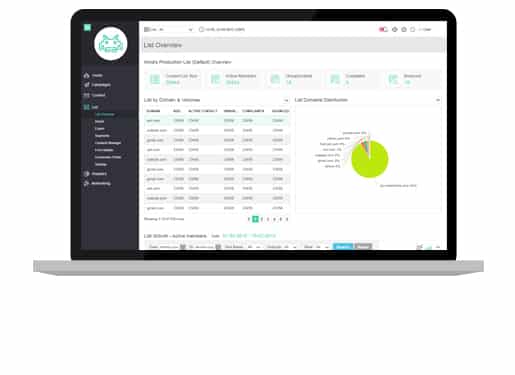 Ongage enhances Mailgun with a front-end
that empowers you to improve your operation

DYNAMIC HTML FEEDS
Harness the power of automated feeds and add dynamic HTML feeds to your emails to save time and money

TRIGGER BASED CAMPAIGNS
Have the ability to set up triggers to send timely, relevant email to the right people at the right time

ADVANCED DELIVERY AND ANALYTICS
Propel your business by analyzing campaign activity and email deliverability and acting on insights for improvement

BEHAVIORAL BASED SEGMENTS
Get better results when using a behavioral based segment and build sophisticated workflows in minutes without any code
WHAT KIND OF RESULTS ARE POSSIBLE WITH ONGAGE?
Though results vary, we often hear customers say that they improve inbox placement, save many man-hours, increase open rates, click rates, and (most importantly, in our opinion) ROI.
WHAT DOES IT TAKE TO GET STARTED?
You can literally be up and running in minutes. And if you come across any obstacles, our support team is the best in the market and will quickly help you overcome.
CAN I USE MAILGUN WITHOUT ONGAGE?
While you can use one without the other, once you try the combined approach, you will never want to go back. Mailgun chose Ongage as their front-end partner because they are committed to offering an experience and results that can only be delivered when their service is combined with the industry's best email optimization platform: Ongage.
WHY DOESN'T EVERYONE GET THE ONGAGE FRONT-END FOR MAILGUN?
Good question. Maybe they like to look busy instead of letting the system automatically do the "heavy lifting." Maybe they prefer to check each campaign manually instead of getting an overview of everything in one place. Maybe they want to crunch numbers and results on their own instead of letting the system do it so they can spend their time doing better things (like reporting on the improved ROI)
MAXIMIZE YOUR EMAIL MARKETING WITH ONGAGE & MAILGUN